Old Maruti Smartplay Systems Get Android Auto Update
Maruti has introduced a software update for its older Smartplay infotainment systems. It provides latest navigation maps and Android Auto connectivity.
In 2015, the Smartplay infotainment system was introduced by Maruti Suzuki in the Z+ trim of the Ciaz. The system uses a 7.0-inch touchscreen display and comes with AUX and USB inputs. It supports voice commands, voice recognition, Bluetooth connectivity and satellite navigation as well. In addition to this, the display was also integrated with the reverse camera.
With time, minor issues in the system were fixed and Smartplay units made its way to other models like the Ertiga, Baleno and S-Cross. Besides improving the desirability quotient of Maruti Suzuki cars, the infotainment system provided a premium touch to the cabin as well.
Maruti Suzuki offered an updated Smartplay unit in the recently launched Ignis and new Dzire which offered Android Auto functionality from day one. Maruti has now released a software update for its older Smartplay infotainment units. The update gives the much-awaited Android Auto functionality, while also providing 2017 version of Navigation Maps update at the same time. The 2.5 GB map update is valid till 2020.
The owners of existing cars can contact their nearest Maruti Suzuki dealers and get their infotainment units updated. While it is appreciable that Maruti Suzuki is providing such an update to existing customers, it would have made more sense if they had intimated the concerned owners directly for the update.
Maruti Smartplay Systems
– Maruti releases software update for its existing Smartplay infotainment system
– Smartplay system boasts of a 7.0-inch touchscreen display
– Latest update gives latest navigation maps and Android Auto connectivity
– Concerned customers can reach their nearest dealerships for the update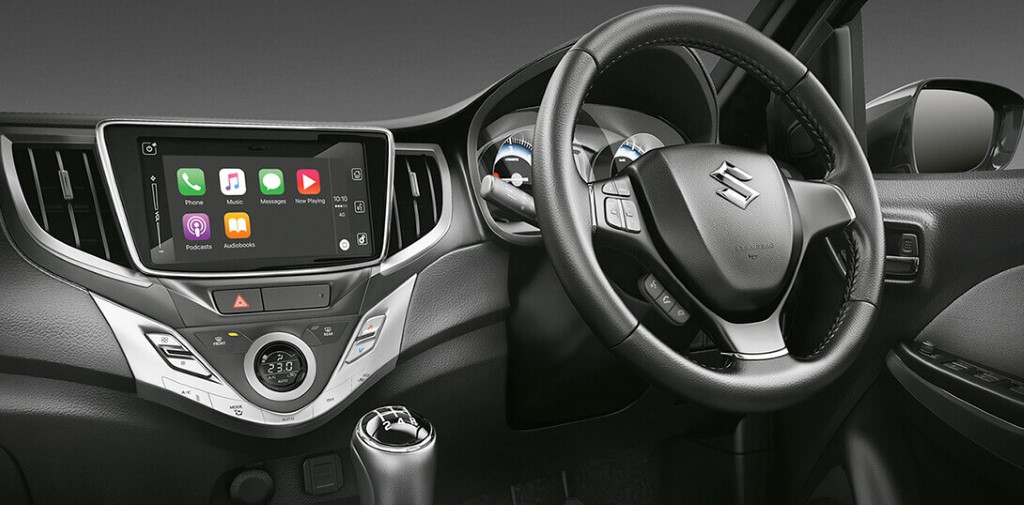 Source – Team-BHP.com