Opel Corsa Spied On Test In India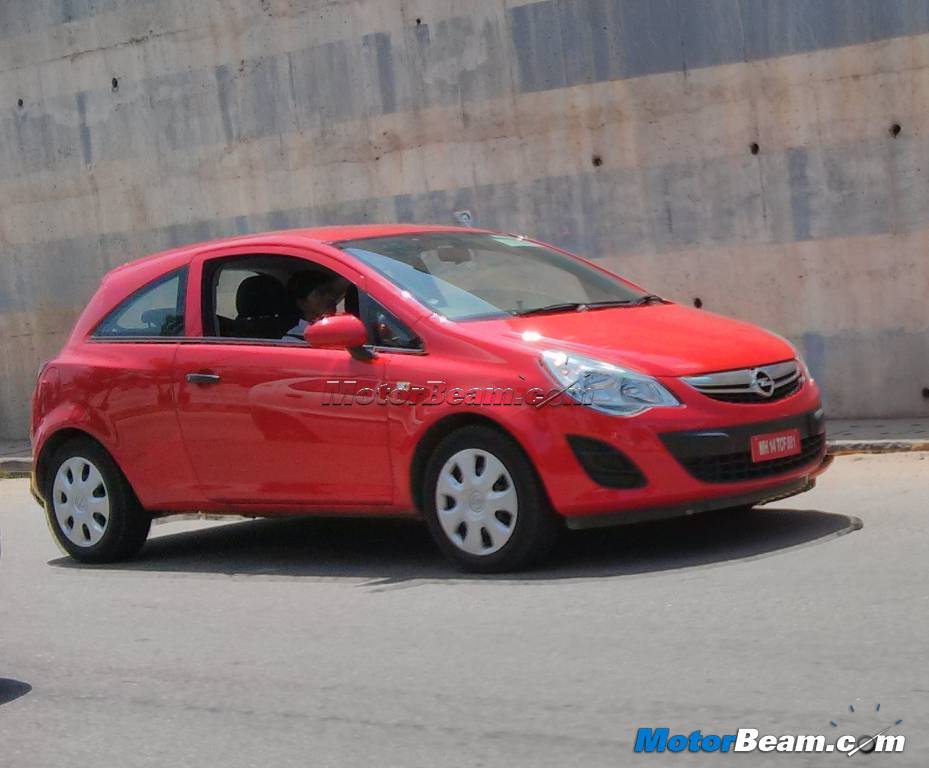 General Motors tryst with India is an old one. The American automaker first entered India in 1928 and sold Chevrolet cars, trucks and buses but left the country in 1954. Exactly 40 years later, GM re-entered India, this time in a joint venture with Hindustan Motors. The company bought out HM's stake in 1999. Since its second coming in India, GM has launched a wide array of vehicles but it all started with Opel in 1995. The German brand was launched by GM, offering the Astra, Corsa and Vectra in the country. GM never bothered to localise components which became a nightmare for owners as service costs were too high. The damage was beyond repair as Opel's reputation became that of a very expensive car to maintain and thus GM discontinued the Opel brand in India in 2006, turning complete attention to Chevrolet.
MotorBeam reader Umesh V recently spotted the latest generation Opel Corsa in Bangalore, which was sporting test plates (Talegaon registration number). GM has a technical centre in Bangalore but don't get too excited as the German brand isn't being re-launched in the Indian market. The Corsa might be in India as part of its global routine test. It could also be testing components or powertrains just like how Volkswagen used the Seat Ibiza to test mechanicals of the Volkswagen Polo.
The Opel Corsa was first launched in 1982 and is also badged as the Vauxhall Corsa (the VXR edition is pictured below), Holden Barina, Chevrolet Crosa and Buick Sail. In India we got the second generation model while the vehicle is now in its fourth generation and the next gen model is on the horizon. Known internally as the Corsa D, the current car uses a platform which was co-developed by Fiat and GM. The SCCS platform also underpins the current Fiat Grande Punto. With the Sail U-VA selling just 331 units last month, the Corsa badged as a Chevrolet would do wonders for GM in India, don't you think?