Petrol Powered Audi SQ5 Set For The US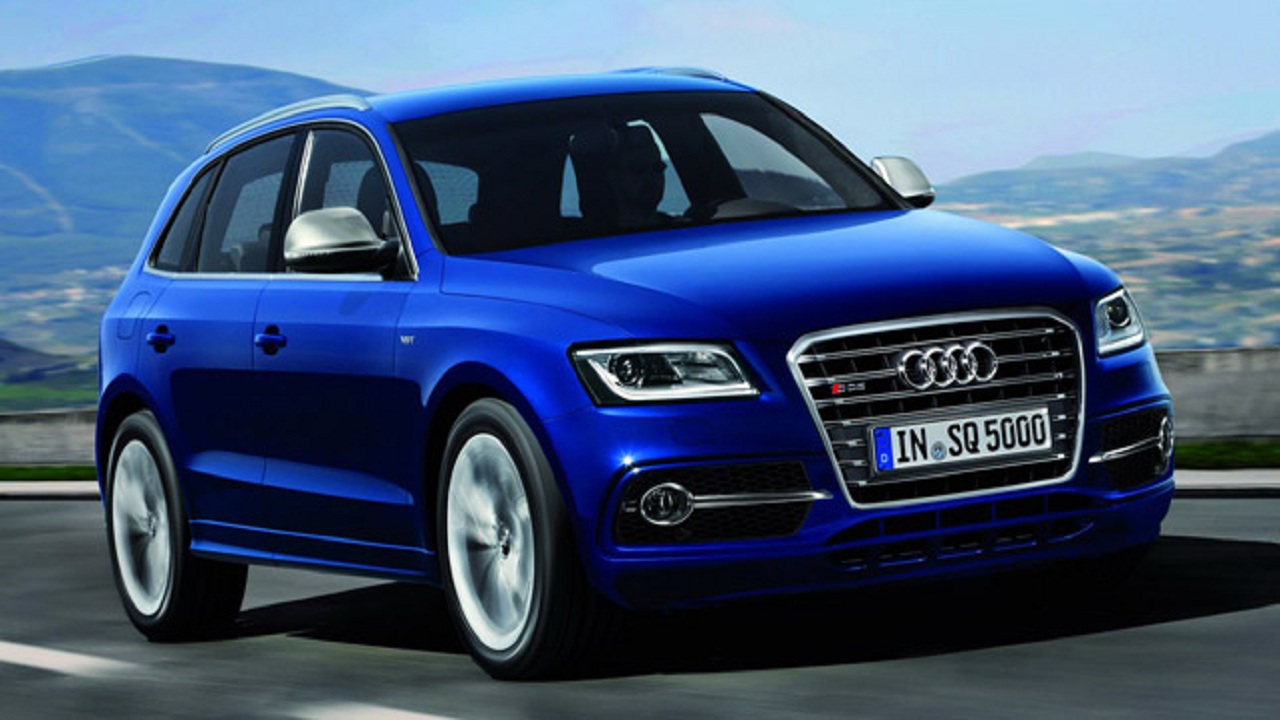 The new Audi SQ5 petrol is being known to be unveiled at the 2014 Detroit Auto Show next week specially for the American market. The TDI version of the SQ5 was unveiled last year in June for majorly the European markets. But the sporty compact crossover's US launch was in doubt since then. And now it's confirmed that the SQ5 will not be launched in the US with a diesel heart but with a petrol engine. Overall, the petrol engine guarantees to add a few horsepower to the SQ5 as compared to the TDI engine but at the compensation of a little torque.
The petrol engine powering the SQ5 is a 3.0-litre V6 TFSI supercharged engine giving a maximum power of 354 BHP between 6000-6500 RPM and torque of 469.9 Nm between 4000-4500 RPM. The engine is mated to an eight speed tiptronic transmission and Quattro all-wheel drive system pacing the car to achieve 0-100 km/hr in 5.3 seconds with electronically limited top speed of 250 km/hr. The suspension has been upgraded to improve the ride and is also a tad lower than Q5 to give it that sporty look.
The European market which has already got to see the diesel SQ5, unfortunately wouldn't be getting the petrol version. This petrol version SQ5 will be made keeping in mind markets like America, Canada, China and a few more. Expected to hit the showrooms in the first quarter of 2013, the TFSI SQ5 will be a storm in the US market satisfying from the earlier disappointment of not getting the diesel version.