Piaggio Commences Vespa Showroom Board Change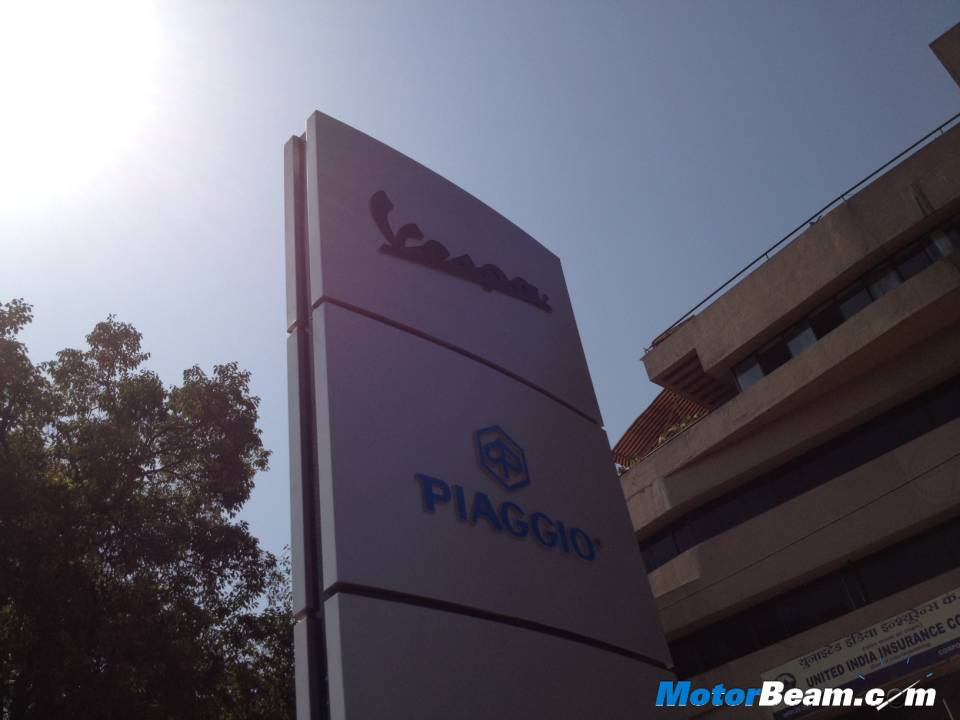 Just a few days ago we reported about Piaggio's plans to launch the Vespa and why the iconic scooter is being delayed. Our source had tipped us that the boards will be changed and made bigger to attract the crowd. Today, we verify the same as we snapped the upcoming Vespa showroom in Pune undergoing the changes. The Vespa Millennium Drive showroom at Wakdewadi is one of the 50 dealerships that Piaggio will use to sell the Vespa LX125 scooter. The new board will have bigger fonts and name of the brand in regional language (in this car Marathi).
Piaggio will be launching the Vespa LX125 scooter in March, with the launch pushed back by a week due to the change of boards. The Vespa LX125 scooter is the first personal segment product to come from the Italian automakers stable. The company sells a the Ape range of commercial three-wheelers since quite some time now but is resorting to an all new distribution network to sell the Vespa as a lifestyle product. The scooters are being manufactured locally at Baramati in Maharashtra and are built to the standards Vespa scooters are known for.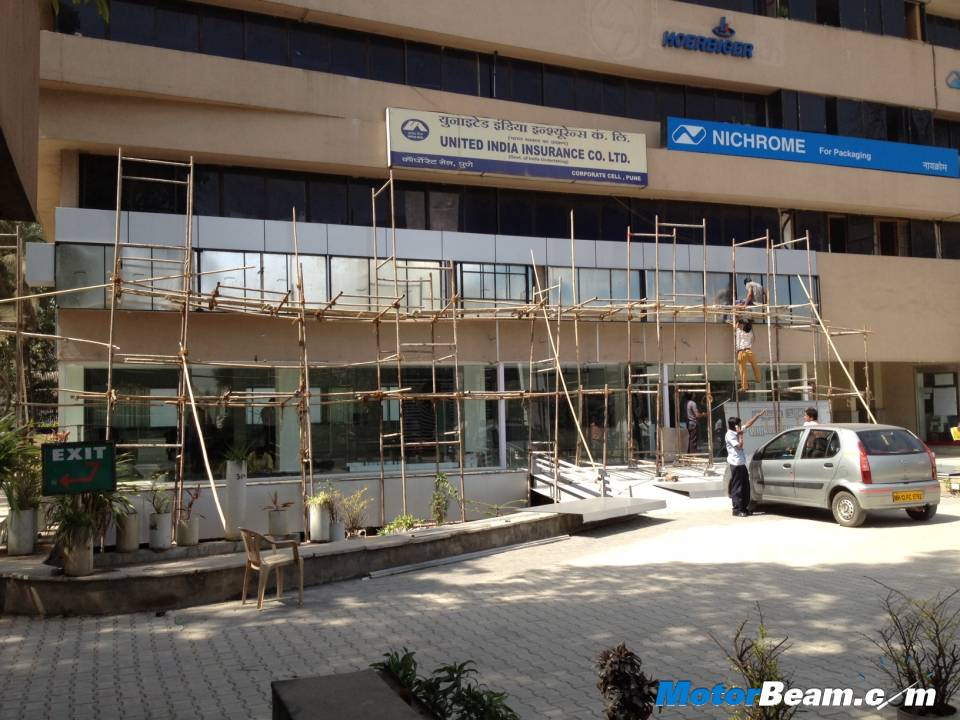 Above – new board under construction, below – old board.