KTM Duke Test Rides Available Only On Saturdays!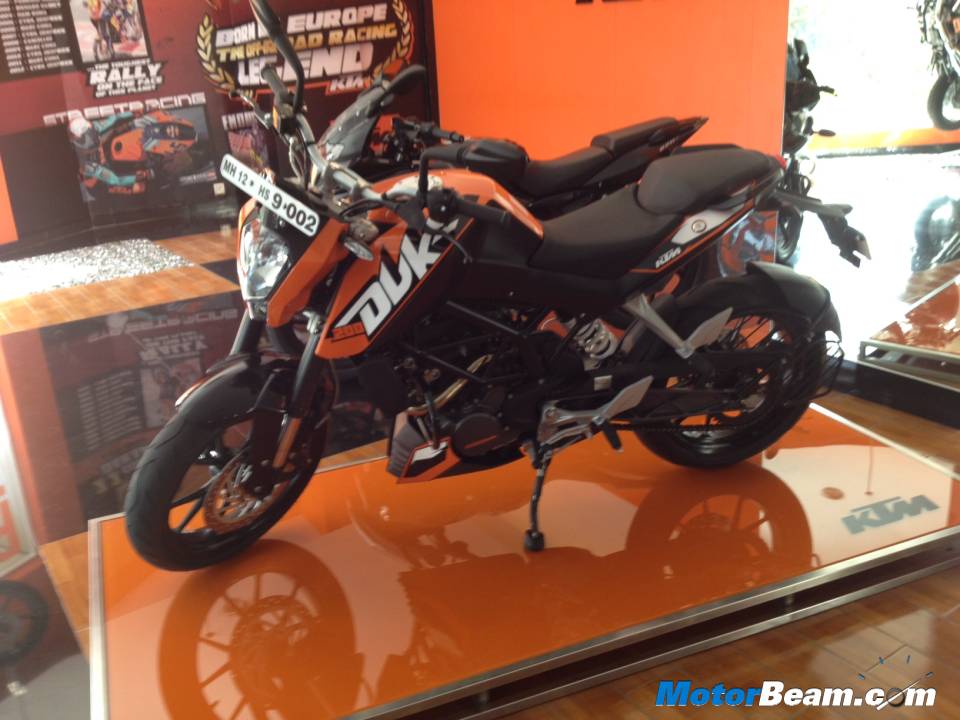 Bajaj Auto has converted all its pro-biking showrooms into KTM stores with the launch of the Duke 200 in India. These showrooms still have a few Avengers and Pulsars parked in them, but will not be selling any Bajaj vehicle in the near future. The KTM showrooms are solely going to sell the Duke 200 and future KTM bikes along with the Kawasaki Ninja. Currently there is a Ninja 250R on display at most of the KTM showrooms but no Ninja 650R has been put on display.
Unlike with the Kawasaki Ninja, Bajaj Auto is offering test rides to potential customers of the Duke 200. However the test rides are not conducted on a daily basis and are done only on Saturdays. This is quite disappointing as not everyone is free on Saturday and the amount of crowd will be higher with only one day set for test rides. Ironically there are no separate test ride bikes and the display bike (pictured above) is registered for use in test rides. The timing for the test rides is between 9 AM to 5 PM. Don't you think test rides should be available on more than one day in a week?
[singlepic id= 10722 w=540 h=375 float=center]