We Told You So, Piaggio Confirms Vespa 946 Is Coming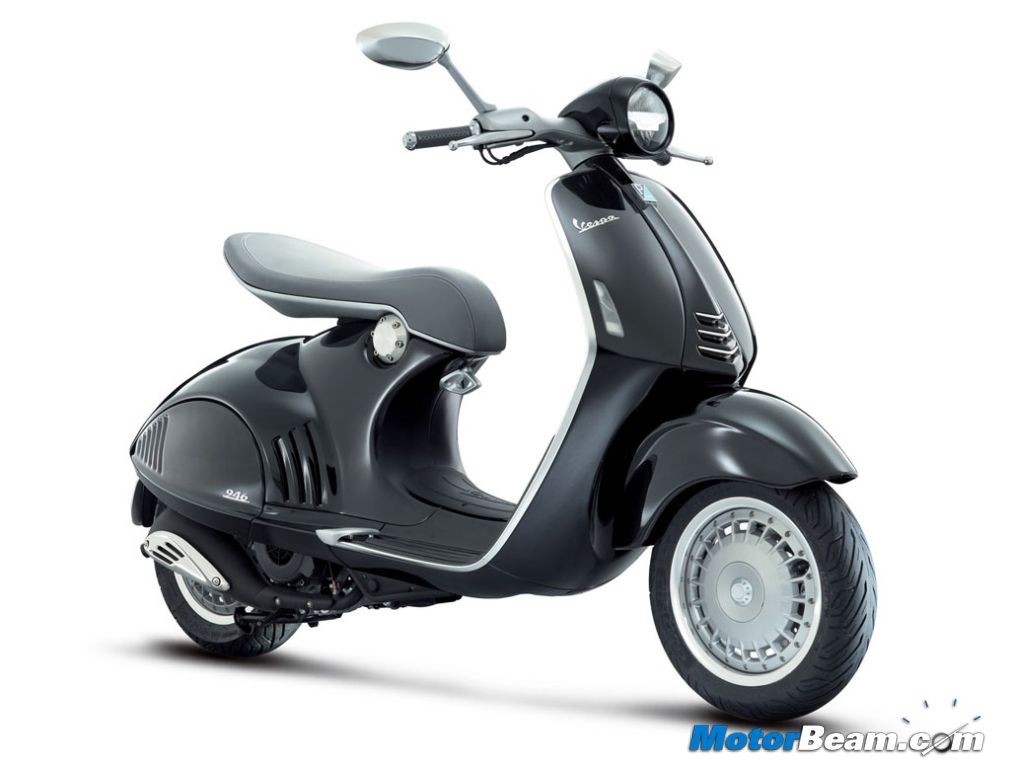 Last month, we broke a scoop about Piaggio's plans to launch the Vespa 946 in India (HERE). The company has now confirmed the same and the Vespa 946 will be launched in India by March 2014. The latest version of the Vespa will be showcased at the 2014 Auto Expo and is currently with ARAI for road worthiness tests and mileage certification. The Vespa 946 was launched in Europe last month, after being showcased last November. The scooter will be sold in the U.S market by the end of the year, priced a shade below $10,000 (Rs. 5.99 lakhs), which as you might have judged already, is very very expensive.
"Currently, it is under homologation under ARAI and the process will take 3-4 months. Hopefully, it will be available from the fourth quarter of 2014. Vespa 946 is the ambassador of Vespa," Ravi Chopra, Chairman and MD, Piaggio Vehicles India, said.
The 946 in the Vespa 946 stands for the year (1946) in which Piaggio started to make scooters. The flagship Vespa scooter looks like a prototype and has a very attractive floating seat. The Vespa 946 is available with two engines. The 125cc, 3-valve motor produces 11.7 HP and 10.3 Nm. The 150cc powertrain generates 13 HP and 12.6 Nm. Both engines use fuel injection and offer very good performance while being frugal and low on NVH, although a person buying such an expensive scooter wouldn't care about mileage at all. Some notable features in the Vespa 946 include ABS and TCS which will give the rider confidence while going fast.
Piaggio has started taking orders for the Vespa 946 although the company will not disclose the price of the scooter yet and will only announce it at the time of launch. Piaggio will import the Vespa 946 scooter via the CBU route and the pricing is expected to be upwards of Rs. 2 lakhs. At this price a 125cc scooter seems totally pointless and you can get a 375cc motorcycle with four times the power for almost similar money. However for the extremely style conscious amongst us, the Vespa 946 is by far the cheapest way of arriving in style while maintaining exclusivity.