Audi India Launches S6 Priced At Rs. 85.99 Lakhs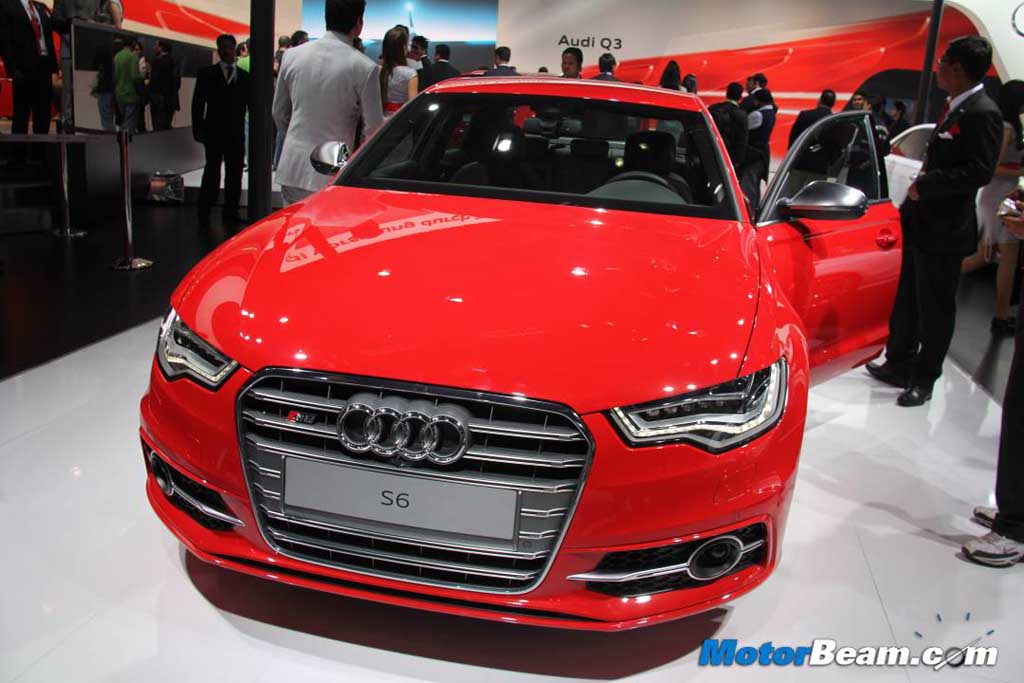 Audi has launched the S6 in India, priced at Rs. 85.99 lakhs (ex-showroom, Delhi). The Audi S6 is the performance variant of the A6 and offers the best of both worlds, which is comfort and performance. Although many would believe the Audi S6 rubs shoulders with the BMW M5 and Mercedes-Benz E63 AMG, it actually doesn't. The S6 is not as hardcore as the aforementioned cars. Audi offers the RS6 which rivals the M5 and E63. Interesting, Mercedes-Benz will launch the facelifted E63 AMG on the 25th of July, so those looking for a performance 4-door saloon in India have quite a few options now. Jaguar also offers the XF-R in the country.
The current Audi S6 is in its fourth generation and was first introduced in 1994. The S6 looks identical to the A6 except the S-badges and bigger wheels. The vehicle is marginally longer too, due to the body kit. Powering the Audi S6 is a 4.0-litre V8 engine which uses twin-turbos to output an impressive 420 HP of power and 550 Nm of torque. This motor is mated to a 7-speed S tronic gearbox and the Audi S6 takes just 4.8 seconds to sprint from 0-100 km/hr. Top speed is limited to 250 km/hr but the S6 is capable of higher speeds.
Read The Audi S6 Review
The Audi S6 features cylinder deactivation technology which deactivates 4-cylinders under part throttle to boost economy. Power is channelled to all wheels via the company's famous quattro system. At a weight of 1895 kgs, the S6 might seem heavy but don't forget the vehicle comes with all the features you would expect from a luxury car. Don't want four doors on your performance Audi? Fret not as the German automaker launched the updated RS5 Coupe earlier this month, priced at Rs. 95.28 lakhs (ex-showroom, Maharashtra).