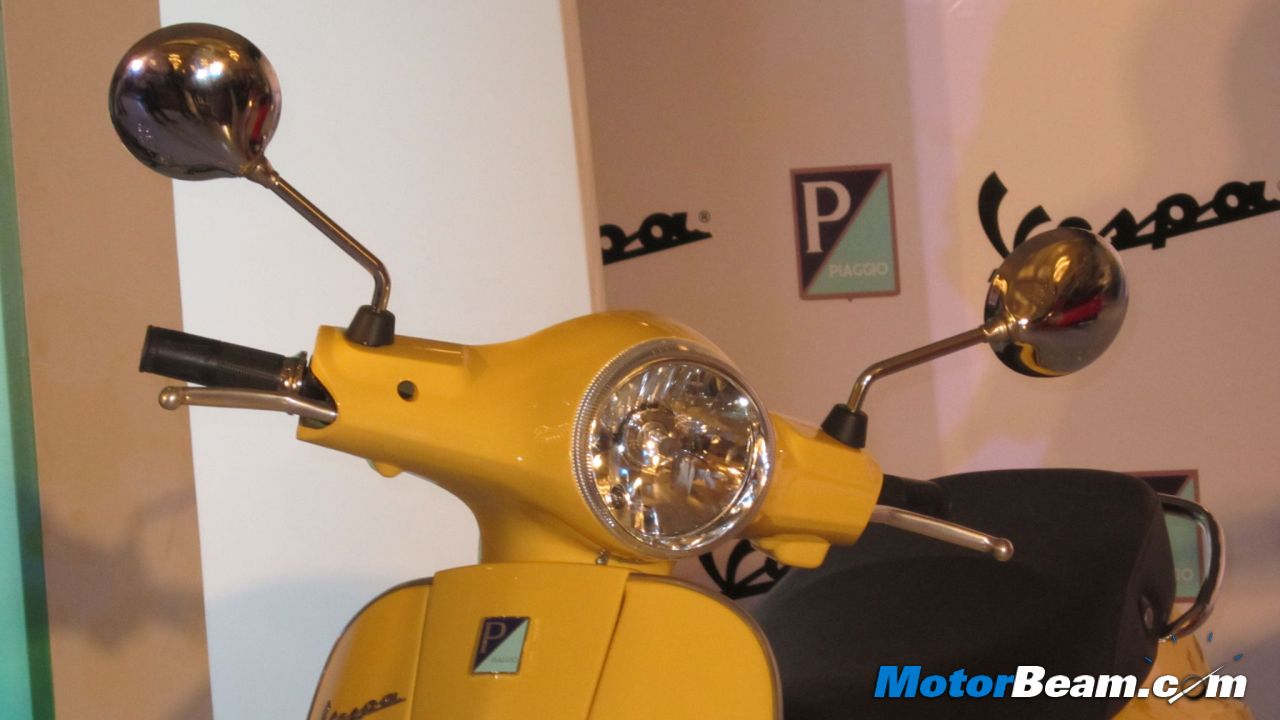 Piaggio is frequently seen updating the only product they have in the 2-wheeler market. The Vespa has gone through the discount phase in last Diwali and then a definite price cut a couple of months earlier. Now news comes in that Piaggio is working on a fiber reinforced plastic body for the Vespa to reduce price even further. The Vespa currently has a steel monocoque body which is expensive to manufacture and thus, despite the recent price cut, the pricing is still higher than other 125cc rivals.
The advantages of fiber reinforced plastic body will make the Vespa LX125 significantly lighter and cheaper to manufacturer. Therefore the already lightning quick Vespa could be much faster with improved acceleration and reduced fuel consumption. There is a small chance that Piaggio could go for a under bone chassis as well for the Vespa, but then design may or may not allow to do so. However it will be much better if Piaggio consider an all new scooter with fiber reinforced plastic body with telescopic suspension and the engine from Vespa, which makes it a delicious recipe for scooter enthusiast.
Read The Vespa LX125 Review
Never the less, chances are that the scooter with steel chassis and fiber reinforced plastic will co-exist and give customer an option to choose as most scooter buyers prefer steel body over fiber body for several reasons. The Vespa is powered by a 3-valve, 125cc, air-cooled engine which pumps out 10.6 PS of power at 7500 RPM and 10.6 Nm of torque at 6000 RPM. The retro offering has a ballistic mid-range and a true 100 km/hr top speed for a scooter!
Just recently we had revealed Piaggio's plans of working solely on the Vespa for 2013. The company has cancelled the launch of the Fly scooter as it was working out to be expensive. Thus Piaggio is now trying to expand its scooter portfolio by launching multiple variants of the Vespa. It remains to be seen if these new Vespa variants will be able to challenge Honda's dominance in the scooter segment.
Update – Piaggio has confirmed to us that they have no plans to launch a fibre body Vespa. The company will concentrate on the premium scooter segment.