PIL Seeks Mandatory Installation Of Airbags On Vehicles In India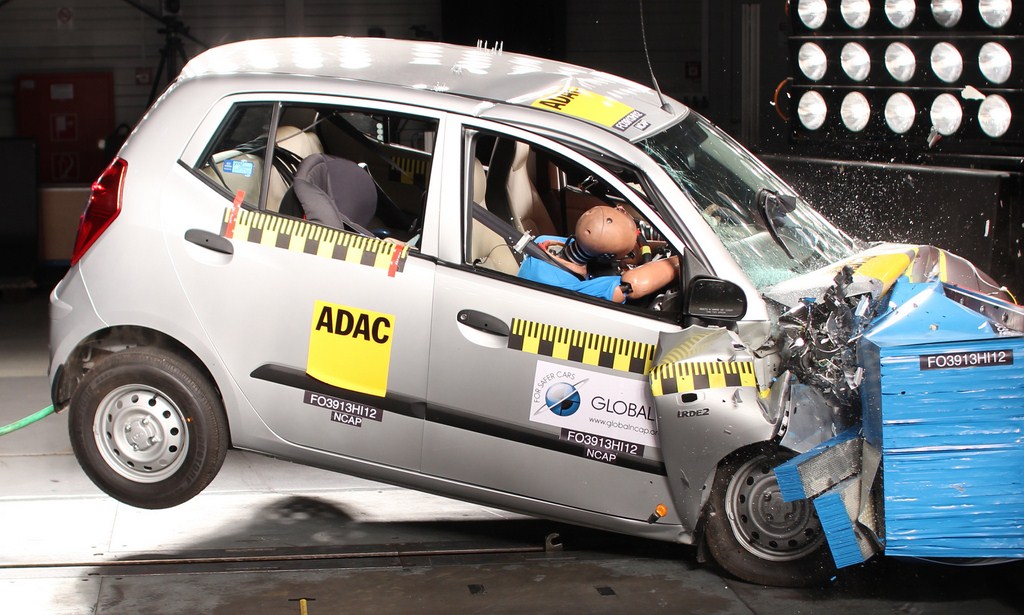 After a series of India made cars failed to attain even one star on the global NCAP safety rating, it was quite evident that the cars we drive are not particularly safe for its passengers. Now, a responsible citizen Mr. K Baskaran has come forward and filed a Public Interest Litigation (PIL) mandating the installation of airbags in all vehicles in the country. Based on the PIL, the Madurai bench of the Madras High Court issued notices to the principal secretaries of the central and state transport departments.
The PIL states that around 84.27 lakh people died and 14.11 crore people were injured in road accidents in the country over the period of two years from 2012–2014. The reason for most fatalities was either the passengers not wearing seatbelts or the absence of airbags in their vehicles. Most public transport vehicles like trucks and private buses are also not equipped with airbags. Apart from seeking installation of airbags, the PIL has urged the court for cancellation of licences of vehicle manufacturers, if the companies do not install airbags in their vehicles at the time of manufacturing.
The petitioner also claimed that there has been discrimination between the rich and the poor with the option of airbags only available in luxury cars and not in more affordable cars. The report also points out that several fatalities could have been averted if the cars were equipped with basic safety equipment. Currently there are 14.18 crore two-wheelers, 11.49 crore cars, 10.53 crore jeeps, 9.67 crore taxis, 8.96 crore buses and 33.5 crore other registered vehicles plying on our roads as per the PIL.
We commend the responsibility that Mr. Basakaran has shown as a citizen. The Euro NCAP test was a reality check for most drivers in the country on how agonisingly dangerous it is to drive a vehicle that lacks safety. Reacting to the test, Volkswagen was the first company to mandate airbags on all the variants of the Polo. We do hope that manufacturers consider it as a responsibility and install airbags themselves, even if it costs a slight premium.
Source – Times Of India