Fiat Panda Cross Is A Rugged Version Of Panda 4×4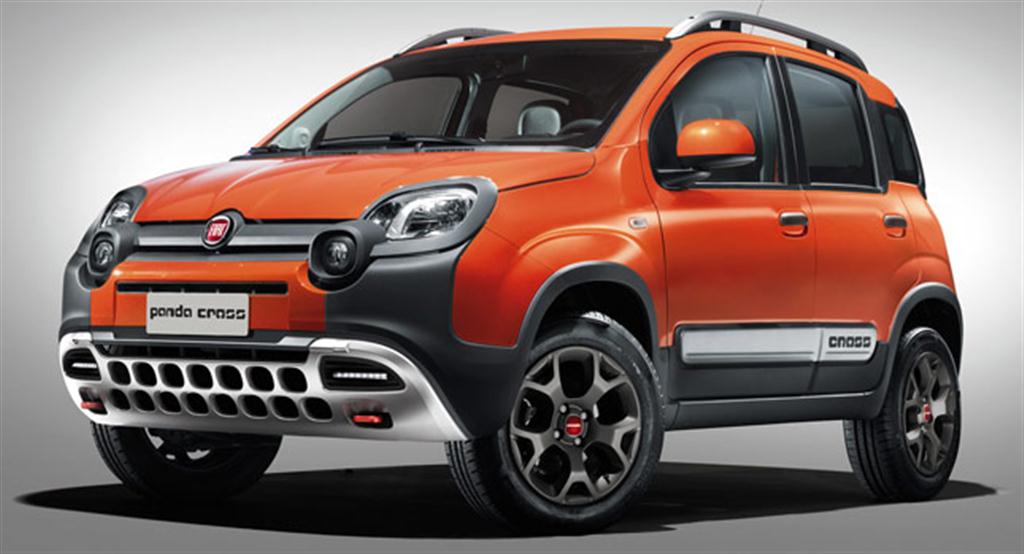 The Fiat Panda is a nice spacious family car that can also do some mild off-roading. It offers great practicality and Fiat has loaded it with a good amount of features to not make it feel like a boring commercial van. Now, Fiat is all set to unleash the Panda Cross at the 2014 Geneva Motor Show in March. These days all manufacturers seem to be launching "cross" versions of their vehicles, a la Volkswagen Polo Cross, Skoda Fabia Scout, Fiat Avventura, etc. However, very few companies actually design the cross models with respect to more functionality over the regular models while some automakers only add cosmetic upgrades to these models.
The sheer amount of changes that Fiat has made to the Panda Cross is clearly evident from the pictures. Even though the regular Panda is not what we call a beautiful vehicle, Fiat has somehow managed to make it look worse now. The front seems to be too confused with so many add-on elements that the company has added. There is a grey plastic covering surrounding the headlights and foglamps extending into the body cladding which passes over the wheel arches and flows throughout the length of the body. The silver front bumper skid plate would have looked much better in a simple design since all these squares that we see here don't look too good.
The side profile as well as the rear design won't offend anyone. The side profile particularly looks very good with the combination of the body cladding and silver protectors. This set-up looks much better than the one on the regular Panda which is plain bland. Nothing much to complain about the rear design too. We need to give a special mention to the alloys which look swell in this shade of dark grey or we can call it dark gunmetal. The interiors will be given a slight update and features like Blue&Me, automatic climate control and steering mounted audio controls will be added.
Powering the Fiat Panda Cross will be a 1.3-litre Multijet diesel engine producing 80 PS of power and a 900cc TwinAir turbo petrol engine producing 90 PS of power. The petrol engine is mated to a 6-speed manual transmission. The Panda Cross is equipped with Electronic Stability Control (ESC), Electronic Locking Differential (ELD), all-wheel-drive system with drive selector. The driver can choose from 3 driving modes – Auto, Lock (four-wheel-drive always active) and Hill Descent. The Fiat Panda Cross also has better approach and exit angles then the Panda 4×4 at 24 degrees and 33 degrees respectively.
Overall, a very good vehicle even though it looks quirky. If Fiat can manage to launch the Panda Cross in India in the Rs. 10-12 lakh price bracket then they surely have a winner on their hands.