Hero Pleasure vs Scooty Zest vs Honda Activa-i vs Suzuki Let's – Comparo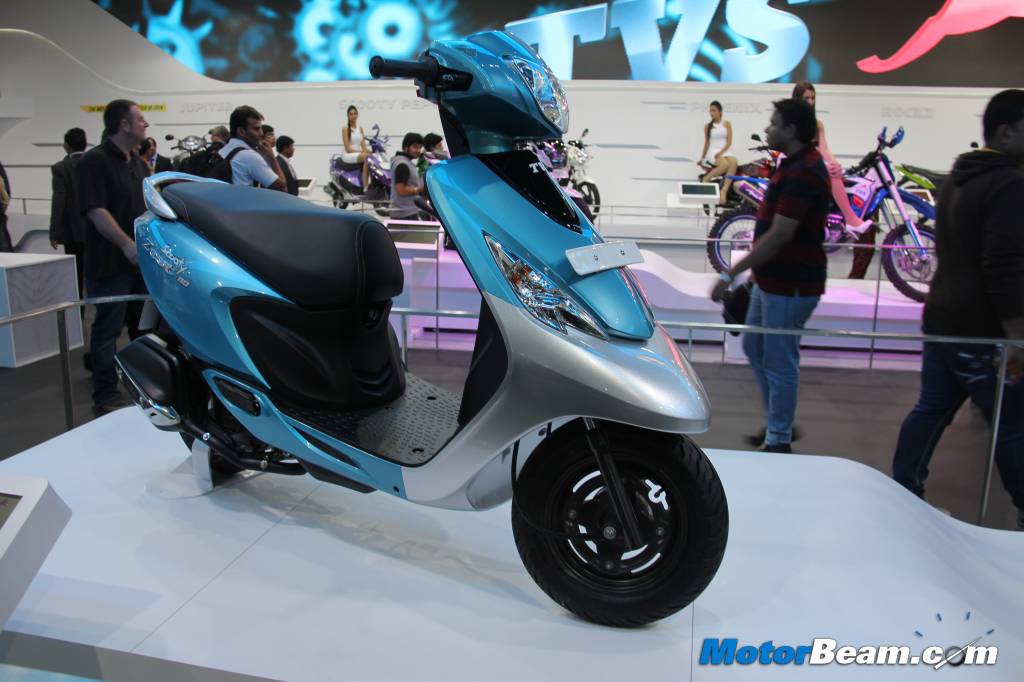 TVS had displayed the Scooty Zest at the 2014 Auto Expo in February 2014. The company has now launched the scooter in India and it competes with the Hero Pleasure, Honda Activa-i and Suzuki Let's. All these scooters are priced below Rs. 50,000/- and all of them are primarily aimed at women (though we have seen men ride them too). These scooters produce just enough power for daily usage and with their compact dimensions and ease of riding, they feel effortless to manoeuvre around in the crowded city.
Since these two-wheelers are meant for women, they carry styling elements that would appeal to women and look girly. The Scooty Zest comes in colours such as light metallic blue, pink, etc. as well as dual-tone colour schemes. It looks familiar to the Scooty Pep but comes with redesigned body panels. The Hero Pleasure too comes in single and dual colour schemes. Its tagline says, "Why should boys have all the fun?" The Honda Activa-i is a toned down version of the regular Activa. It comes with a comparitively less powerful engine and its weight has also been reduced and the styling has been kept simple. The Suzuki Let's looks good but then again the styling wouldn't really suit male riders.
Talking about engines, the Hero Pleasure gets the least powerful engine here and it produces the lowest amount of torque too. The Scooty Zest and Activa-i produce very similar power output and the latter is only marginally higher even though it has lesser cubic capacity. The Let's has the highest cubic capacity and its engine produces the highest amount of power and torque. Surprisingly, the Let's has lesser weight than the Activa-i and Pleasure while the Scooty Zest is the lightest here.
Overall, these scooters may seem similar in size, but the Activa-i and the Let's are the longest. The Pleasure and Activa-i have similar width while the Scooty Zest is the tallest and the Pleasure and Activa-i shortest. All of them are priced in close proximity to each other. The TVS Scooty Zest is the cheapest out here and the Suzuki Let's is the most expensive.
* all prices are ex-showroom, Delhi.