Police Constables Caught Without Helmets In Mumbai, Fined
Recently in Mumbai, the transport minister, Mr. Diwakar Raote caught two police constables riding a bike without wearing helmets and made sure that they are fined for it.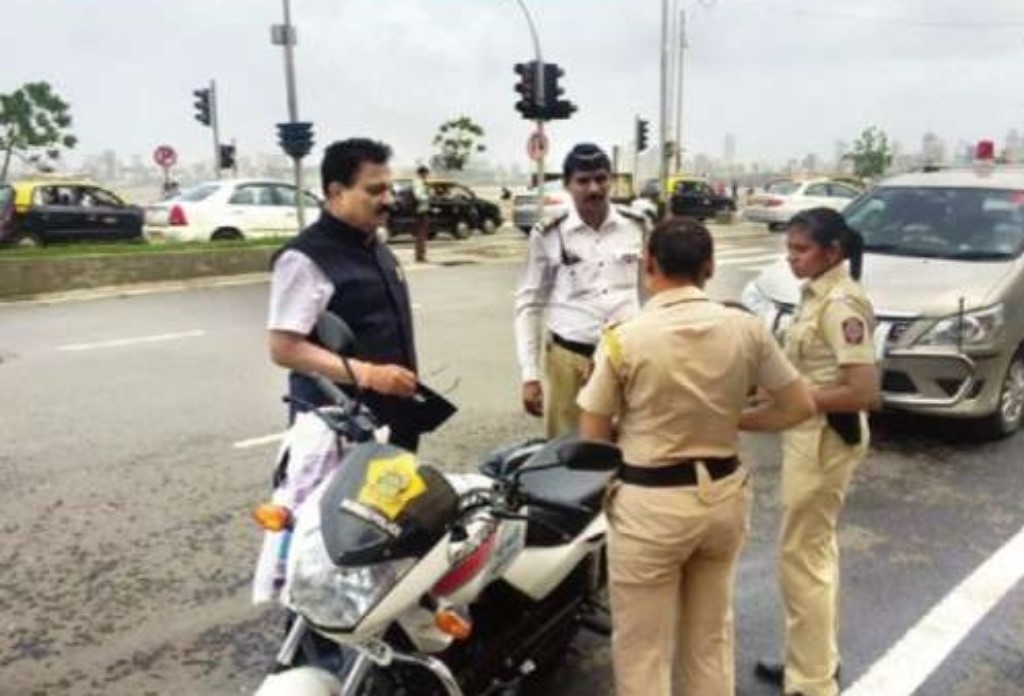 India is a country with fairly poor road safety. Every year road accidents result in the death of precious human resource and most of it is avoidable. Following basic rules such as wearing a helmet while on a bike or wearing a seatbelt while inside a car can help cut down casualties by a considerable chunk. But, many places in India still don't have these rules as compulsory and where they are compulsory, there are many who flout it. Normal citizens apart, it is usually seen that the people in police force or other government departments flout these norms on a daily basis and get away with it.
However, things were a bit different this time around. The transport minister, Mr. Diwakar Raote caught two women constables in Mumbai riding a bike without wearing helmets. Apart from a formal warning that he gave them, he ensured that they are fined for breaking the law. He called out for a traffic cop nearby to fine the women for the offence. Although a good move on his part, such incidents are very rare when the law enforcers are punished for breaking the same laws themselves. In 95% cases, one would see the cops driving around without wearing seatbelts and the ones riding bike not wearing helmets. However, since they are on the other side of the law, no one questions them.
We believe that there should be a proper road safety awareness campaign in India just like there have been for major diseases like Polio and Tuberculosis to educate the people about how accidents can be prevented and how basic safety devices can help prevent injuries should an accident happen. At the same time, the law enforcers should also be counselled and told to follow all the rules themselves to give the right message to the society as a whole. At the same time, the fines for offenders should be increased and the license be confiscated in case of repeat offenders.
Source – TimesOfIndia.com