Porsche Launches Cayman S In India, Priced At Rs. 92.28 Lakhs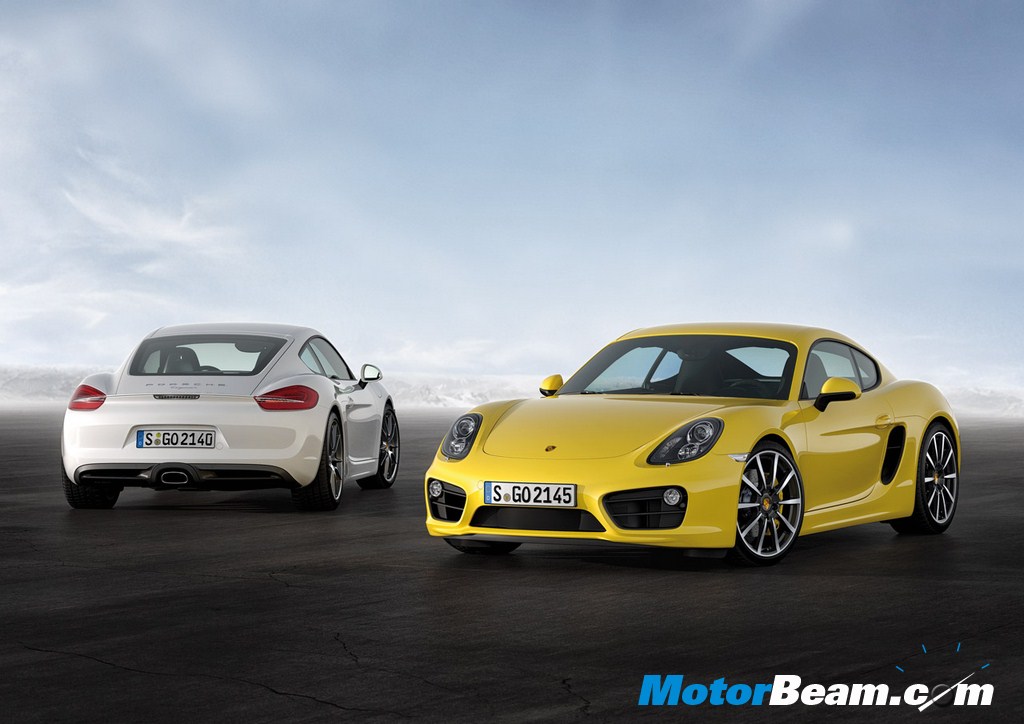 Porsche has launched the Cayman S in India, priced at Rs. 92.28 lakhs (ex-showroom, Maharashtra). The new Porsche Cayman S made its world premiere just last year and has now made its way to Indian shores via the CBU route of course. The second generation Porsche Cayman is a 2-seater sports coupe which has been thoroughly re-engineered from ground-up to offer faster performance while being frugal at the same time. The new car is not only lighter but has a longer wheel base and wider track as well.
Porsche introduced the Cayman in 2005 and the vehicle has become one of the best cars to drive in the world, offering extremely sharp handling and fantastic agility. The Porsche Cayman is powered by a 2.7-litre engine which produces 275 BHP of power. However the vehicle which has been launched today is the Cayman S, which has a bigger engine and higher power output. The Cayman S is 30 kgs lighter than the model it replaces, which boosts the power to weight ratio significantly. The design of the Cayman resembles the Boxster to a certain extent.
The Porsche Cayman S is powered by a 3.4-litre, flat-6 engine which produces an impressive 325 HP of power and 370 Nm of torque. With the optional 7-speed PDK gearbox, the Cayman S does the 0-100 km/hr sprint in 4.9 seconds. There is also a Sport Chrono package available for the Cayman S which boosts performance even further (0-100 km/hr in 4.7 seconds). The vehicle has a top speed of 281 km/hr. Porsche engineers have extensively used lightweight aluminium along with the steel body to ensure rigidity and lightness.