Here Are Pictures Of Upcoming Macan EV That Porsche Doesn't Want You To See
While the Macan EV was being spied, Porsche apparently tried its best to stop photos from being taken
The Porsche Macan EV has been spied in Finland where it is undergoing cold-weather testing. The car seems very close to entering production by the looks of it.
Up front, the electric vehicle (EV) has a pair of lighting units with 4 LED DRLs, a fake radiator grille flanked by a pair of lights, below which there are air intakes.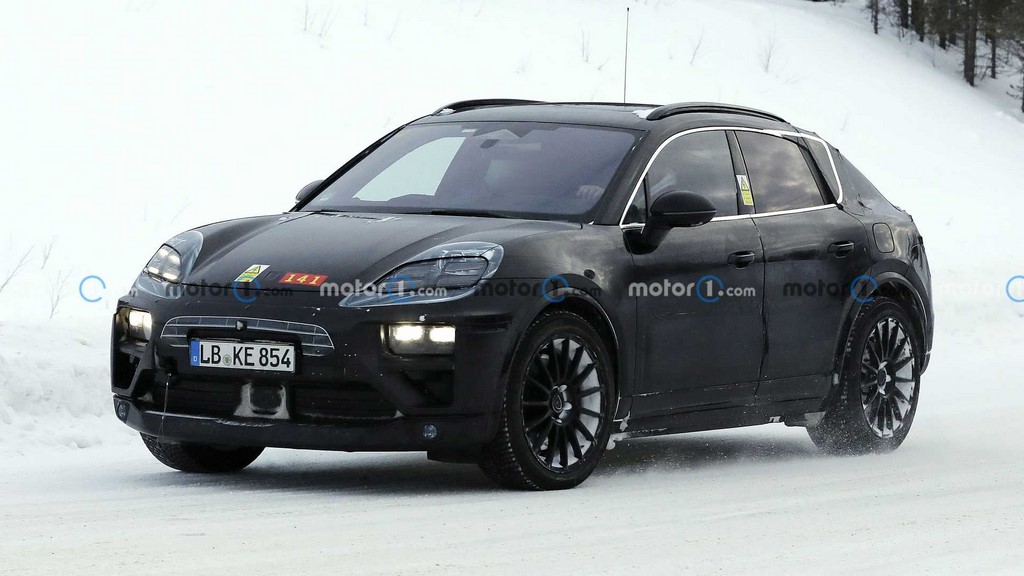 The lower air intake has a radar sensor and a thick front lip that has small circular fog lights on each end. Above the lot is the bonnet with a couple of character lines.
Along the sides, the EV had alloy wheels, regular ORVMs and door handles, while there was something in the C-pillar that was hid by the German marque.
Then, at the back, the recently spied Porsche Macan EV has a steeply angled rear windscreen, an active spoiler, high-set LED tail lights, and a large diffuser-esque element.
Those exhaust exits you see are just fake units that are part of the attempt to hide the fact that this is an electric car. The fake grille up front is there for the same reason as well.
Inside, while these spy shots do no show as much, the Macan EV will come with a digital instrument cluster, a large infotainment screen and one more display in the centre console.
Expected to come with both rear- and all-wheel drive powertrains, the Macan EV, which will go on sale in 2023, will sport a 800 V electrical architecture and support up to 350 kW charging.