Premier Rio Multijet Gets 72 BHP Of Power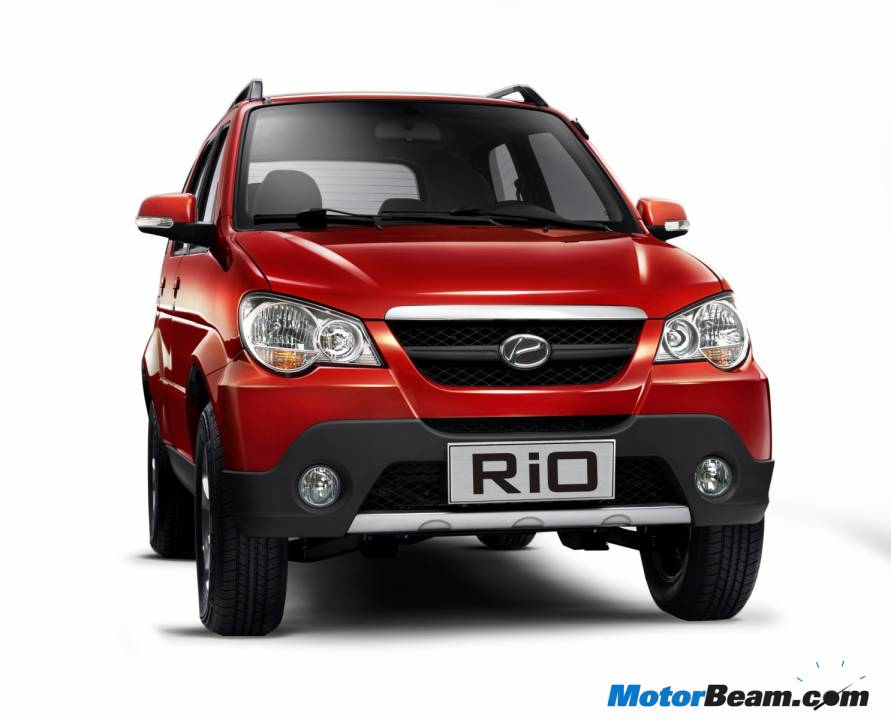 Premier will soon be unleashing the Rio with a Multijet heart in metro cities. The Pune based automaker hasn't been selling a diesel engined Premier Rio in Bharat IV cities as the 1.5-litre TDU5 diesel engine from Peugeot doesn't comply with the strict emission norms. Quite a few months back Premier made its plans vocal about using Fiat's diesel motor in the Rio. Recently Fiat and Premier officially joined hands, wherein the Italian automaker would provide 28,000 engines for the Rio over a period of three years. All this time, we believed that the Rio would be offered in a 89 BHP tune.
Premier will start sales of the Rio on the 2nd of August 2012. The company has released some information about the Rio Multijet on their website, which is priced at Rs. 6.7 lakhs (ex-showroom, Pune). The Premier Rio will not get a VGT but instead will use a FGT (fixed geometry turbocharger). The 1.3-litre CRDi4 engine produces 72 BHP of peak power at 4000 RPM and 183 Nm of peak torque between 1800 and 2400 RPM. This is just 7 BHP and 31 Nm over the BSIII Peugeot sourced diesel engine and the Multijet powered car weighs exactly the same 1145 kgs as the regular diesel Rio. Everything else too remains the same as the regular Rio.
The reason to drop the 89 BHP diesel engine from the Rio has been done for cost purposes. Premier has been testing the Rio on the Mumbai-Pune expressway day in and day out and we have spotted in multiple times already. With just 72 BHP of power on tap, can the Rio feel as sprightly as one would expect a compact SUV to be? We will have to wait and find out. The wait is not going to be long as the launch of the Multijet enabled Premier Rio seems just around the corner. Meanwhile, checkout the brochure which shows the variants and engine options offered on the Rio.