Pulsar Mania Starts Again In 4 Days!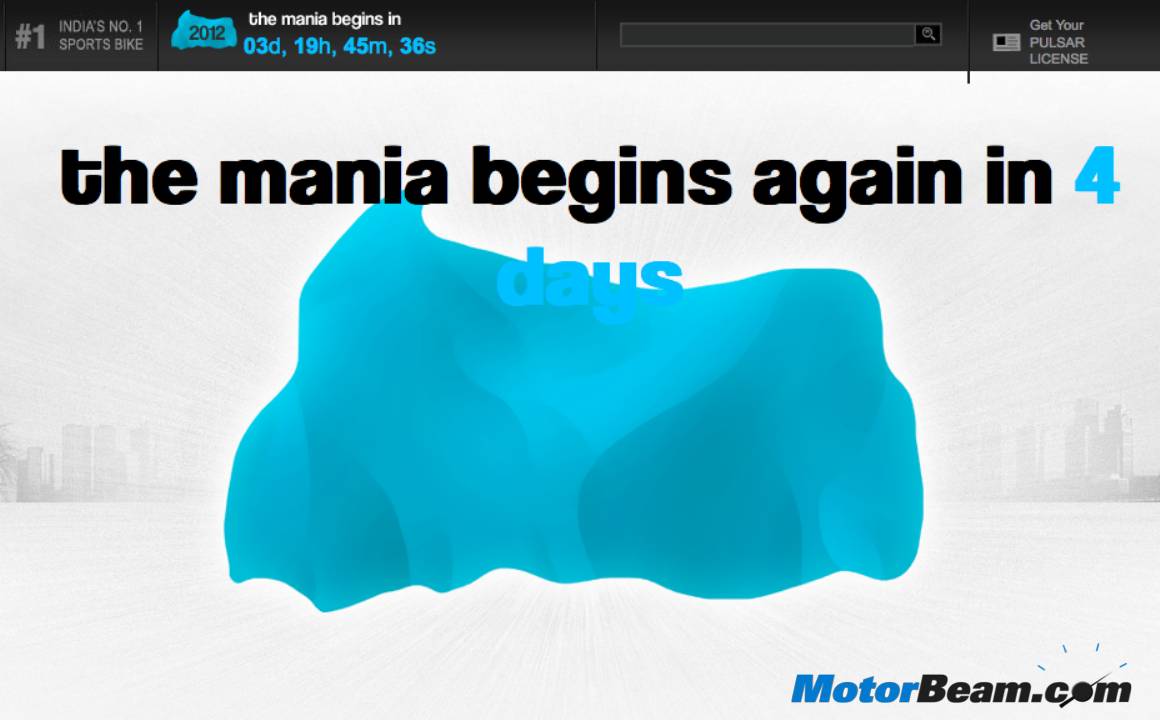 The next generation Bajaj Pulsar is all set to be unveiled on the 30th of January 2012. Now Bajaj Auto has put up a teaser on the Pulsar website, which says the mania begins again in 4 days (countdown to the unveil). The next generation Pulsar (referred to as Pulsar 2012) is on the website but is covered and hence the first look will only happen after 4 days (Pulsar fans are finding it difficult to wait). The Bajaj Pulsar has transformed Bajaj Auto and is its flagship bike. The company has also started exports of the model to various countries and has got good response there. Even though the automobile market is seeing a decline, the company sees improvement in sales on the back of new launches, which includes the KTM Duke 200 and the upcoming next generation Pulsars. Meanwhile you can checkout the website here.
"I am confident that the new Pulsar will be the most stunning sports bike in the world. It is also my belief that as much as DTS-i took the market by storm, the new technology in the Pulsar will shake up the market this decade," Mr. Rajiv Bajaj, MD and CEO, Bajaj Auto, said.