Pure EV ecoDryft Revealed, January 2023 Launch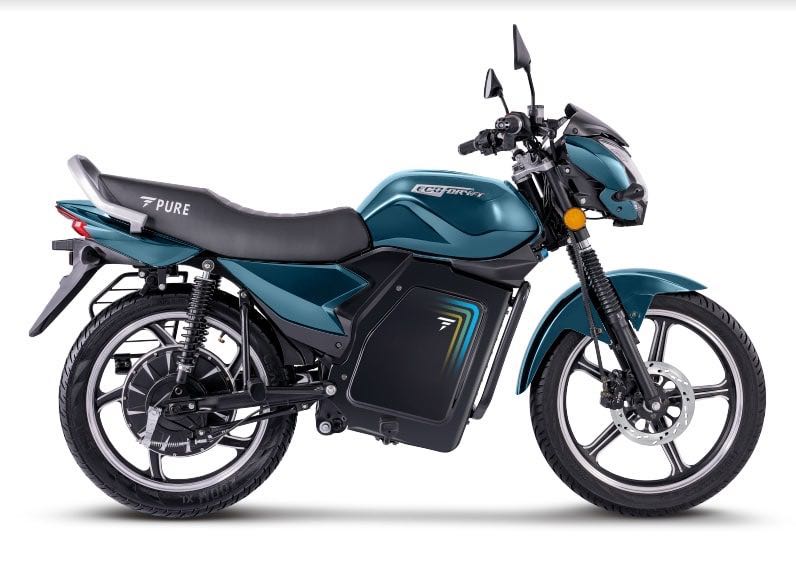 Pure EV ecoDryft is an all-electric bike manufactured in Hyderabad
Pure EV ecoDryft is a new electric motorcycle from a Hyderabad based electric two-wheeler maker. The bike is targeted at the commuter segment. Price will be announced next month (first week of January 2023).
The bike is available in four colour options – Black, Grey, Blue and Red. It is powered by a 3.0 kWh patented and AIS certified battery. It produces 4 BHP of and 40 Nm of torque. Does 0-60 km/hr in 10 seconds.
It delivers a claimed riding range of up to 135 km on single charge. The electric two-wheeler maker claims that it has a top speed of 75 km/hr.
The bike has a typical commuter styling and looks very similar to Hero Glamour. It has a long single seat, 5-spoke alloys but with different styling for the front and rear, huge battery replacing the engine, etc.
Some of the features include LED headlamps, LED tail lights, digital instrument cluster, remote start and regenerative braking. It comes with three riding modes – Drive, Cross Over and Thrill.