R8 Competition Is Most Powerful Audi & Last Variant Of First Gen
The 2015 R8 Competition is the most powerful and fastest Audi ever made and bids adieu to the first generation R8 in the right spirit.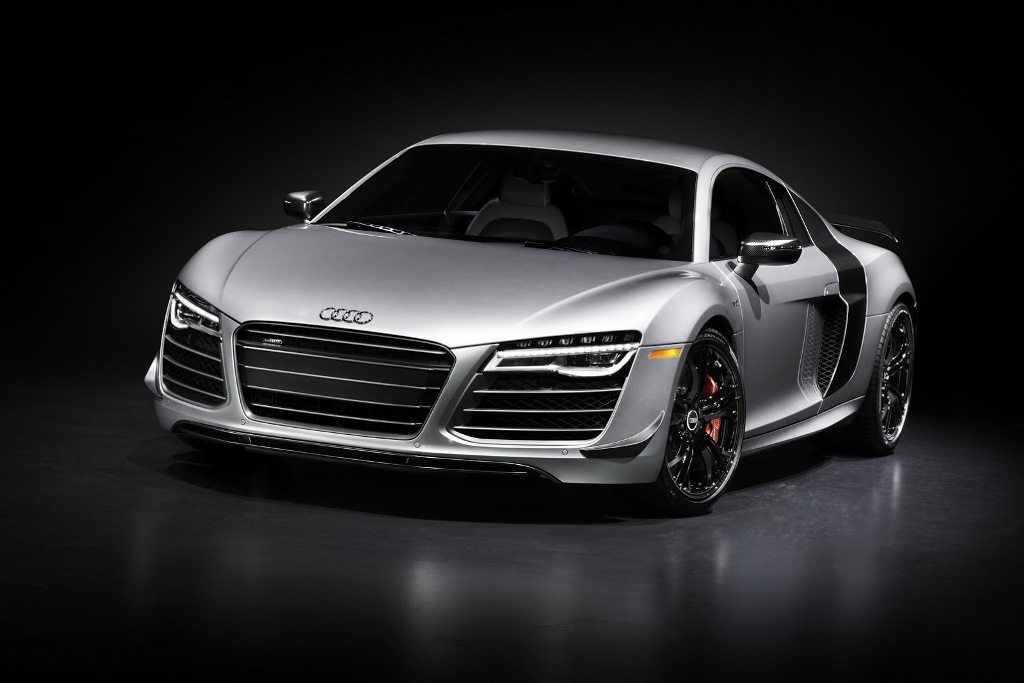 The Audi R8 has had its share of fandom over the years being one of most widely produced and popular supercars over the years. Also fondly called as Ironman's ride (for its association with the movie), the R8 is now at the end of its lifecycle and the German automaker is on its way to retire the first generation model from the market. However, before the end of it, Audi has launched the 2015 R8 Competition limited edition that is not only the fastest R8 ever produced, but also the most powerful Audi ever made.
In what can be described as one of the best ways to complete a car's lifecycle, the 2015 Audi R8 Competition was unveiled at the Los Angeles Auto Show held earlier this month and is equipped with an uprated 5.2-litre V10 engine that produces 570 HP of power, paired exclusively to a 7-speed S Tronic transmission. In terms of performance, the R8 Competition does the 0-100 km/hr sprint in just 3.2 seconds, while the top speed is limited to 320 km/hr.
For the Competition limited edition, the Audi R8 gets special exterior upgrades which include matte carbon exterior elements comprising of the engine bay, mirror housings, flics, side blades, front spoiler and rear diffuser and a fixed rear spoiler. Completing the look is the sport exhaust system with gloss black tailpipes, gloss black wheels with 305 mm rear tyres and ceramic brakes with red brake callipers on the limited edition model.
On the inside, the 2015 Audi R8 Competition gets kitted up with a carbon fibre centre console along with illuminated R8 Competition door sills. Audi states that the R8 Competition is the closest road car to Audi's R8 LMS ultra race car, which has won several world racing titles globally. If you had any plans to get your hands on one of these; unfortunately though, only 60 units of the R8 Competition are being produced with all of them restricted for the US market and no, having a relative in the US won't help. Audi has begun accepting orders for the R8 Competition in the US, while deliveries will commence in the beginning of 2015.