Red Bull F1 Car Made Of Red Bull Cans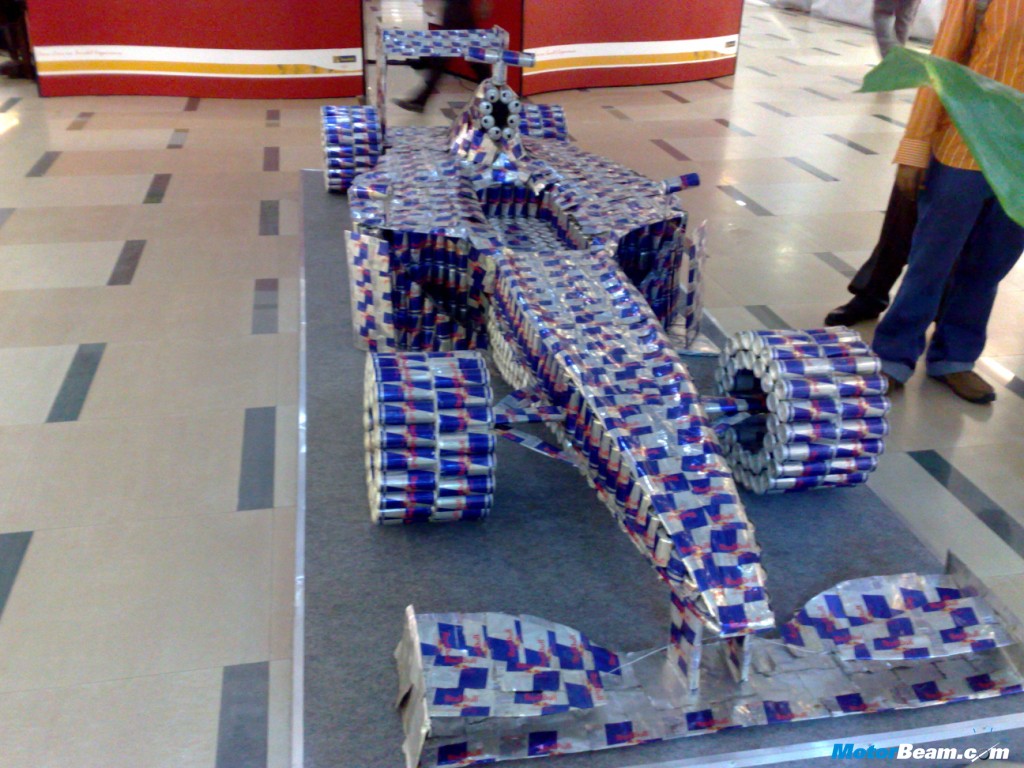 While Sebastien Vettel is busy partying post winning the Japanese Grand Prix, we thought of bringing you exclusive pics of his Red Bull F1 car. Only thing being, its not the car he used to win the race yesterday. The Red Bull race car you see in the pictures doesn't have an engine, heck it doesn't even have a steering wheel and is made using Red Bull cans. Yes, only Red Bull cans. A Formula 1 racing car costs around Rs. 1 crore but a Red Bull can costs Rs. 75/- Considering the amount of cans used, this fake F1 car doesn't come cheap.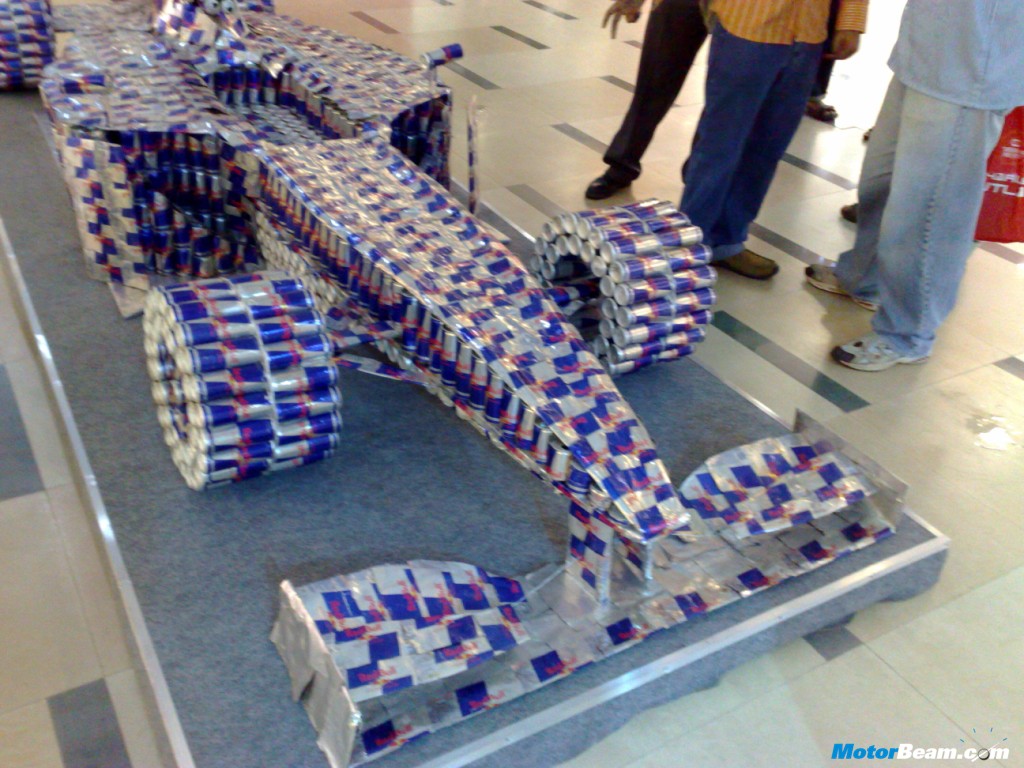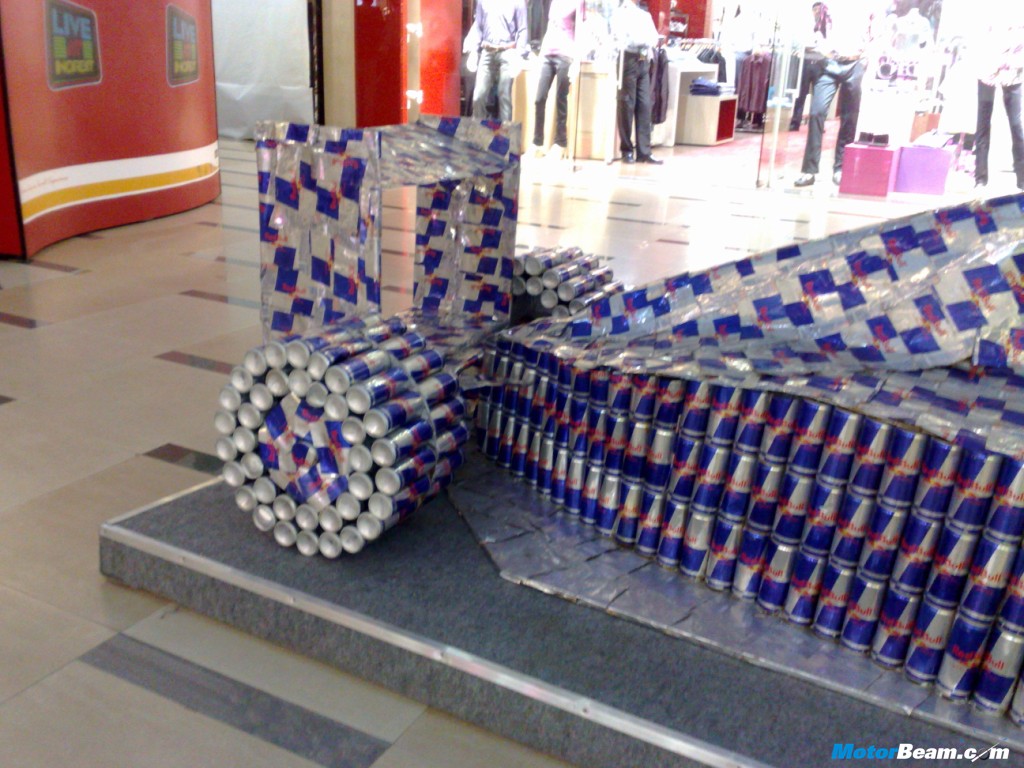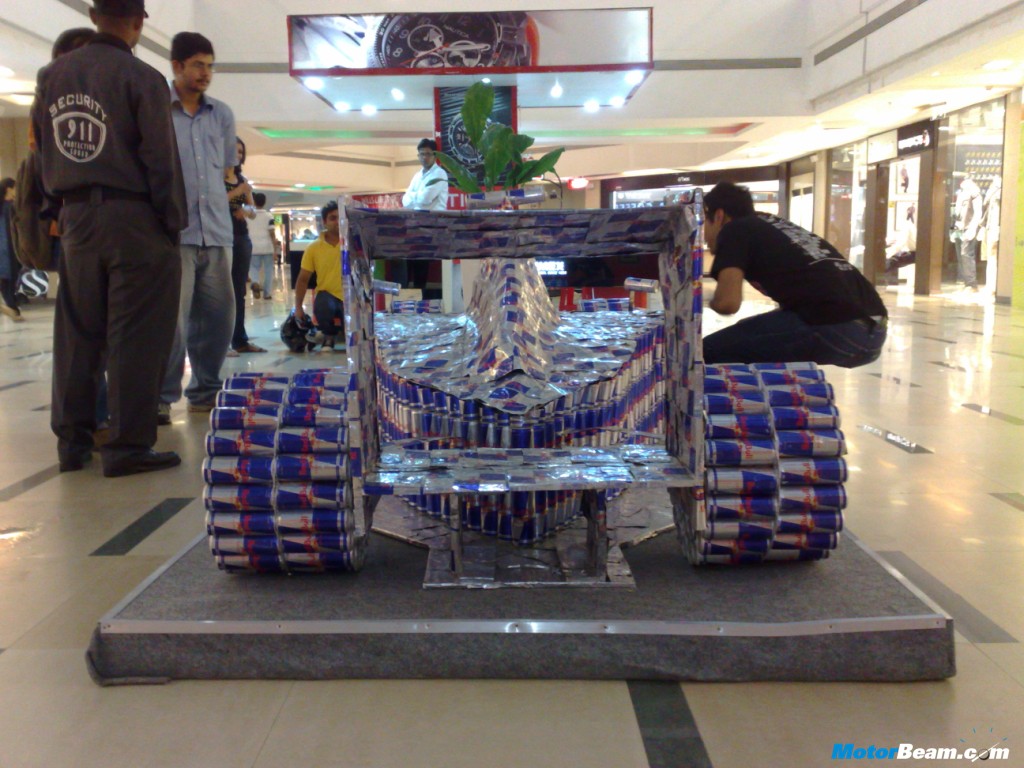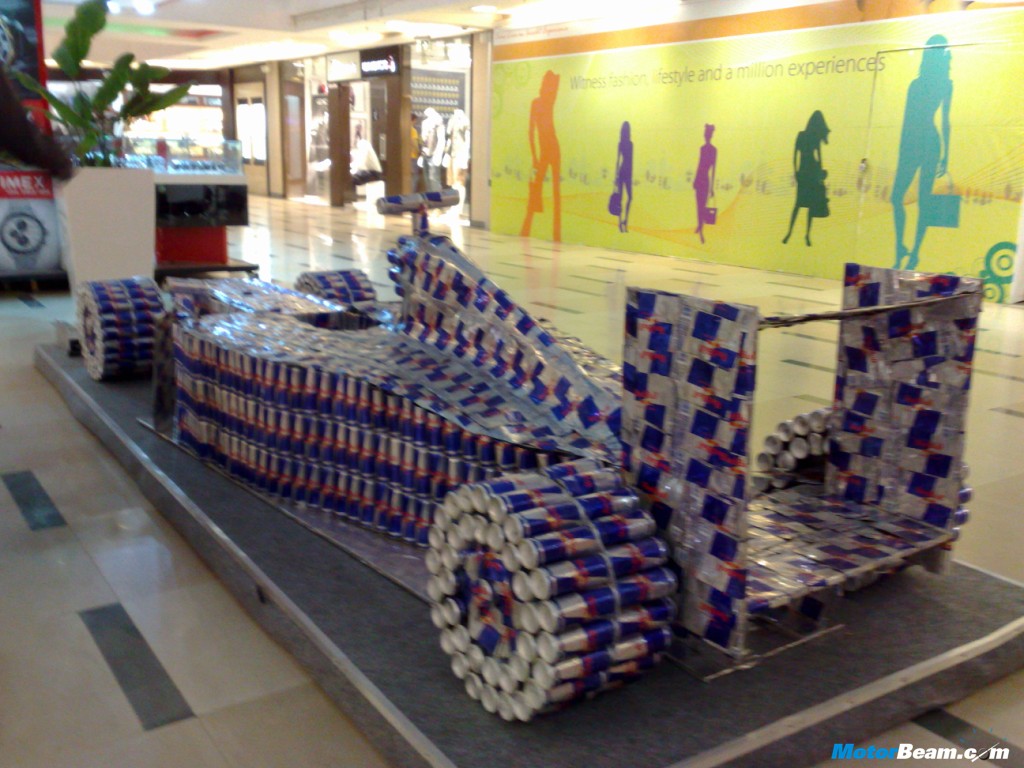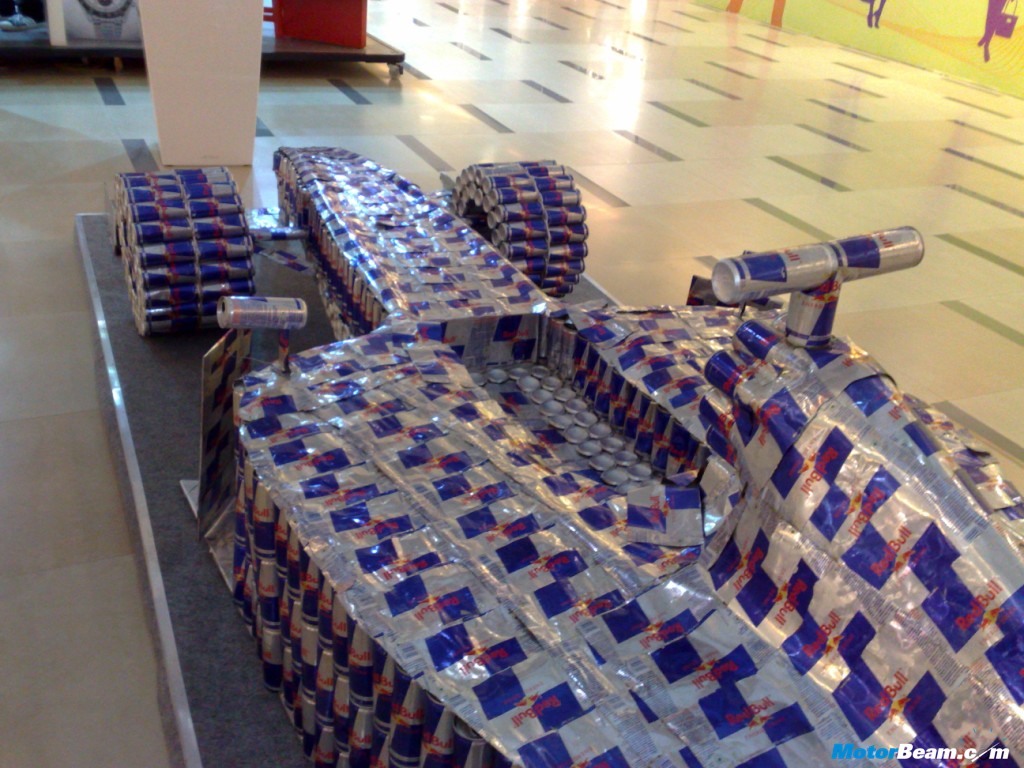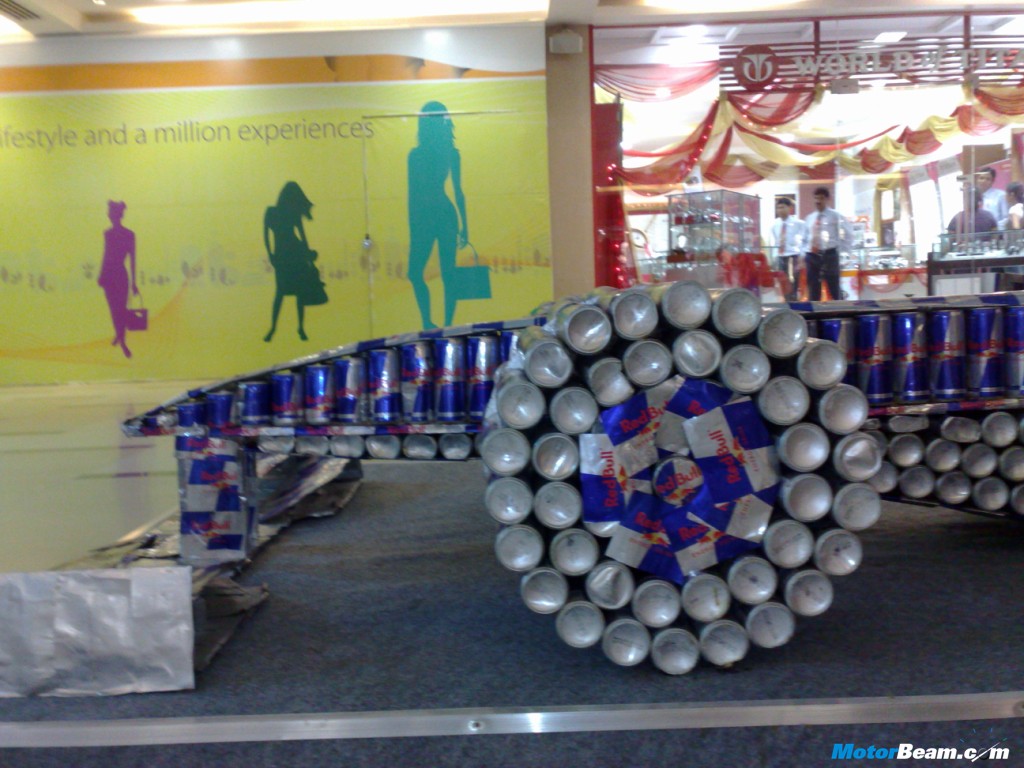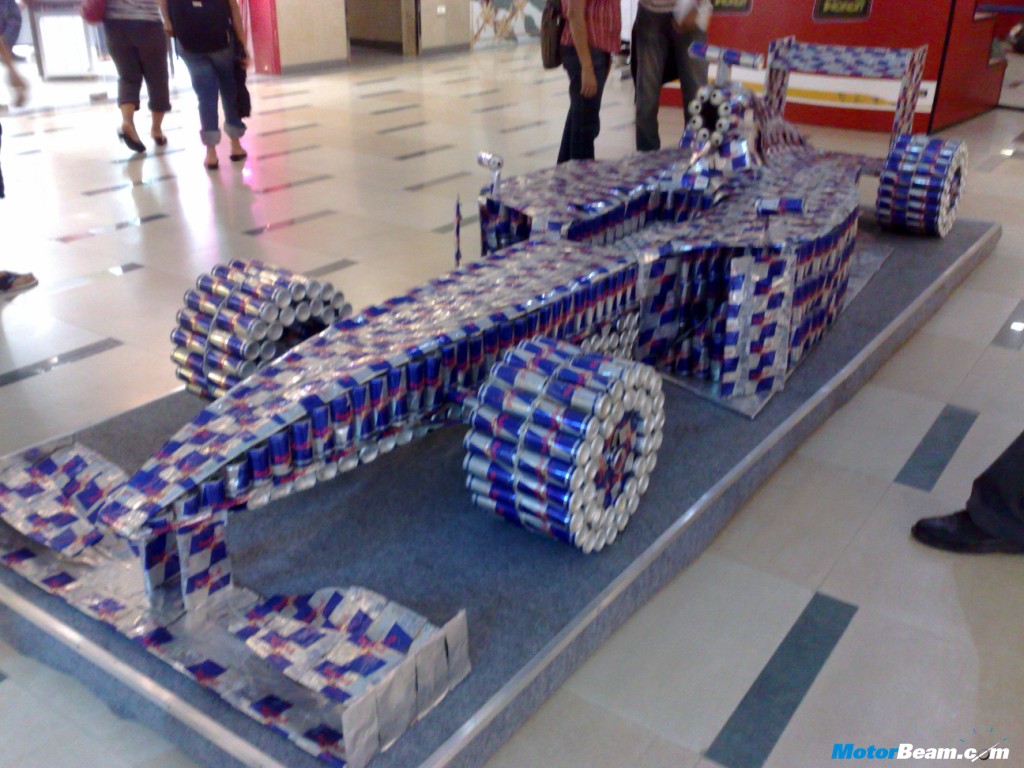 Edit 11/10/2009 – The can car was for promotion of the Sealink drive and was present there too. Check Red Bull and David Coulthard Sealink Drive.