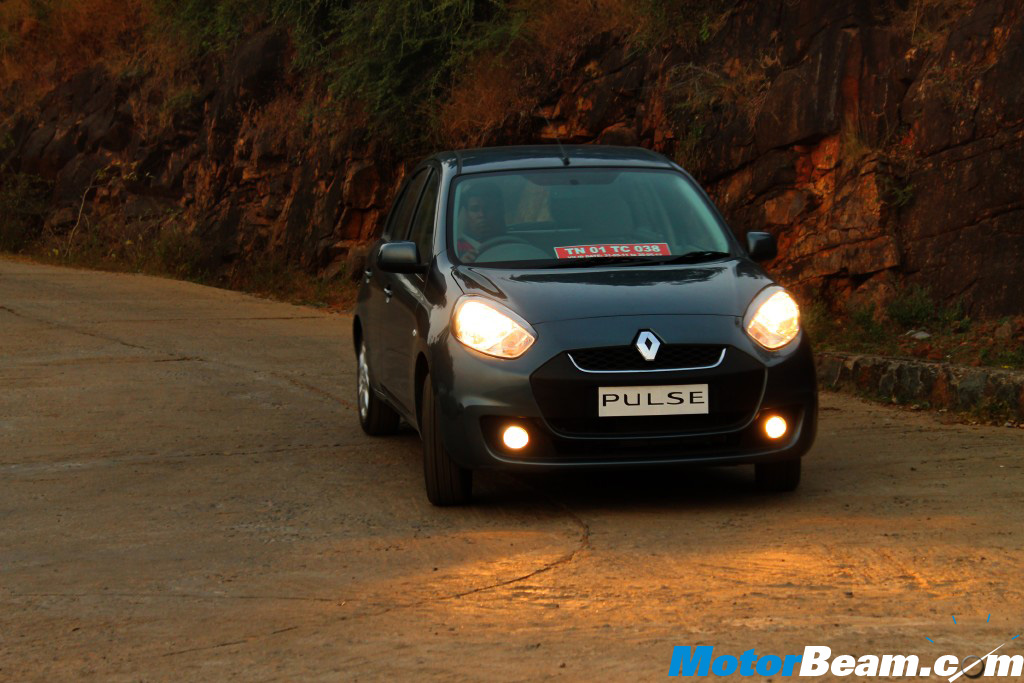 Nissan is on an aggressive way to make its significant presence in the Indian market. The company has recently launched low cost Micra Active variant and the premiere of much interesting Datsun GO have given sleepless nights to other automakers. However, in all these hypes, the cross-badged model of Micra, Renault Pulse is abandoned in the discussion. Renault launched the Pulse in year 2012 in India which is totally a Nissan Micra except the few changes to its exterior and interiors. However, the additional offerings on 2013 Nissan Micra like the CVT transmission, revised interior and exterior and safety features have slightly shed the Pulse in the market. To resurrect the model in the Indian market, it is likely that Renault will launch a facelifted Pulse in the near future.
Renault will premiere its facelifted CUV, Duster, at 2013 Frankfurt Motor Show which we hope will be followed by the Pulse facelift. The next-generation Pulse will feature the similar changes as seen on the Micra like better design, large legroom, more safety features while the major addition will be the introduction of CVT transmission. The Pulse is specifically designed for Indian markets but unfortunately Renault has not succeeded enough to lure the prospective buyers. Both automakers (Nissan and Renault) have planned to enter in the low budget cars segment where Nissan has already made its translucent presence with the introduction of Micra Active and the next year will be glimmering out with Datsun debut.
Similarly, a low budget version of the Pulse along with 2013 Pulse can also be expected, however the base Pulse will be priced around Rs. 30,000/- more than Nissan Micra Active as per the both companies partnership agreement. The current price range of Pulse for petrol model starts from Rs. 4.44 lakhs (RxE) and Rs. 6.17 lakhs for base diesel RxL variant (all prices are ex-showroom, Delhi). The base RxE variant is more likely to be introduced in a more stripped version that will aid the company to price it approximately near Rs. 3.80 lakhs while the rest models will be revised according to their feature list.
Renault and Nissan are developing a 800cc small capacity engine in collaboration while the Ashok Leyland's subsidiary, Defiance Technologies, is helping Nissan to design a 1000cc engine also. Both the automakers have recently confirmed to deregulate the policy of cross-badging and will develop their separate vehicles on interestingly developed CMF (Common Module Family) platform. Renault has a very short portfolio in the Indian market, moreover the only potent product that company has, is its compact utility Duster which is certainly drastically affected after the launch of Ford EcoSport. The low budget cars with Renault and Nissan logos will challenge the small car segment leaders like Hyundai and Maruti Suzuki in India, but both companies need to focus attentively on their service network simultaneously.