Renault Cancels Kwid Based Compact Sedan Launch Due To GST
Shrinking preference for three-box vehicles and upcoming GST norms have forced the French to change their future strategy for India.
The Indian and American car markets are very similar in many ways. Both are shaped by strange (and albeit stupid) government policies – such as the 4-metre rule here and the 25-year import rule in America – along with the unending, unfair and crazy love for anything resembling an SUV, hence the ever declining sales of sedans of all sizes. Renault-Nissan made a masterstroke by introducing the CMF-A platform in India, with the Renault Kwid proving to be a big hit and the Datsun rediGO, also finding some success, both cars resembling the body styles of an SUV to the general non-enthusiastic population.
The latest result (casualty?) of the phenomenon is the under-development Kwid based compact sedan, which has now been shelved by Renault. The French automaker has decided to put in freezer its plans to 'hatch' a sedan (pun intended) which was to be based on the Kwid platform because of the upcoming Goods and Services Tax (GST) – which may get rid of the sub 4-metre rule – and also due the prevailing market conditions, which dictate that every manufacturer get to their respective roofs and shout like Oprah that "You get an SUV!! You get an SUV!! You get an SUV!! Everybody gets an SUV!!!!Yeah!!!".
Frankly, the sub 4-metre rule has been the bane of the Indian car industry since its inception, which left the country littered with small, underpowered and quirky little wannabe-sedans. A clear case of good-intentions-bad-execution, the rule forced manufacturers to come up with abysmal designs like the Mahindra Verito Vibe as well as some diamonds namely the Volkswagen Ameo and Ford Aspire. With the upcoming GST expected to effectively kill this rule, Renault acted like a true leader and actively killed the planned small-sedan, saving tonnes of development cost in the process, just for now.
Renault Kwid Compact Sedan
– Renault has put on hold its plans for a Kwid based compact sedan
– It has decided to do so because of the declining demand for compact sedans
– Possible killing-off of the sub 4-metre rule due to GST is also a contributing factor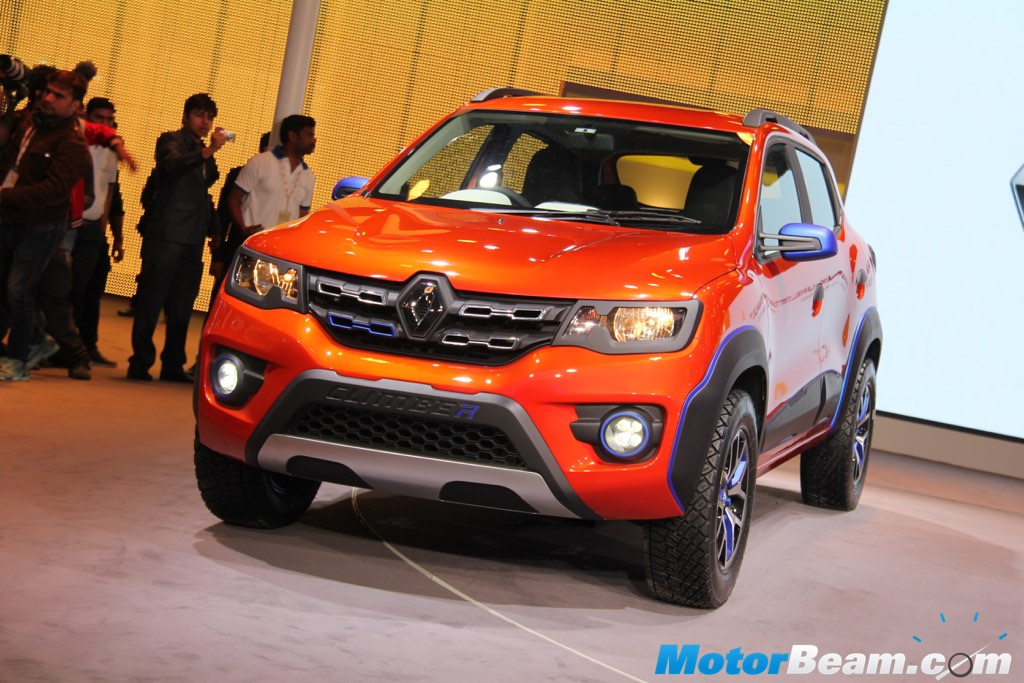 Source – AutocarIndia.com