Renault Kwid's 800cc Engine Spied, Will Be Very Efficient
The Renault Kwid's engine has been snapped-up for the first time and the same is expected to be very efficient. So don't be surprised if the Kwid does become the most fuel efficient petrol car when launched in India.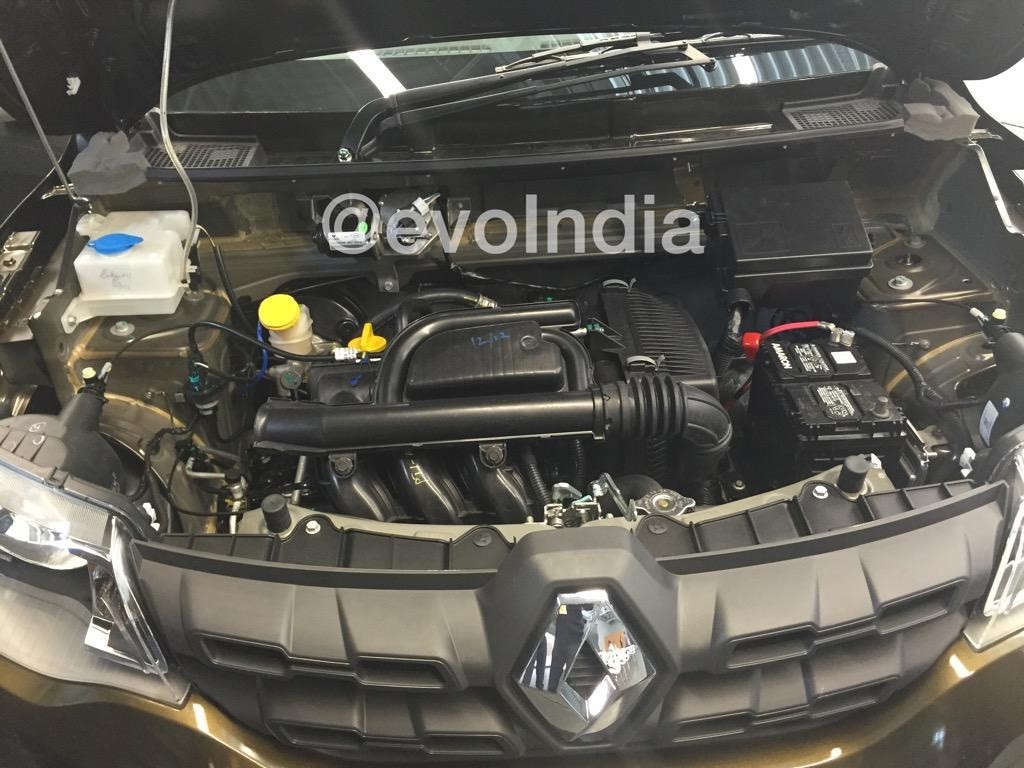 Everyone is eagerly waiting for the Renault Kwid to hit the showrooms towards the end of this year, such has been the small car's response in the Indian market. The new kid on the block has everything going in its favor and the small car may end-up becoming the most successful product to come from the Renault India stable. It also gets many segment first features including a 7-inch touchscreen infotainment unit that comes with navigation, radio and Bluetooth connectivity for hands-free driving. Renault has also promised that the Kwid will offer segment leading knee-room and load capacity as well.
The main talking points about the Renault Kwid has been its SUVish looks, but the other major topic has been the vehicle's small engine. The newly developed 800cc, three-cylinder twin cam petrol unit has had its share of news. Renault has not yet revealed the engine's power figures, but according to a few reports the hatch outputs 57 BHP. This seems to be relatively low as compared to other vehicles in the same segment. On the other hand however, this signifies that the Kwid will be very fuel efficient.
Fuel efficiency figures are expected to be the best among petrol cars, thanks to the small engine. Talking about mileage, this is one of the main parameters that determines the success of a car in India. Further adding to the good news, Renault claims that the performance of the Kwid has not been compromised because it will have short gear ratios to keep the car peppy. Coupled with a light kerb weight, let's hope that the Kwid is not a disappointing driver's car and lives up to the expectations of many of the buyers out there who are waiting for it to be priced competitively in the market.
Spy Pictures Source – Evo India on Twitter