Renault R.S. 01 Race Car Showcased At 2016 Auto Expo [Live]
Renault has showcased its R.S. 01 race car at the 2016 Auto Expo to draw crowds towards its pavilion.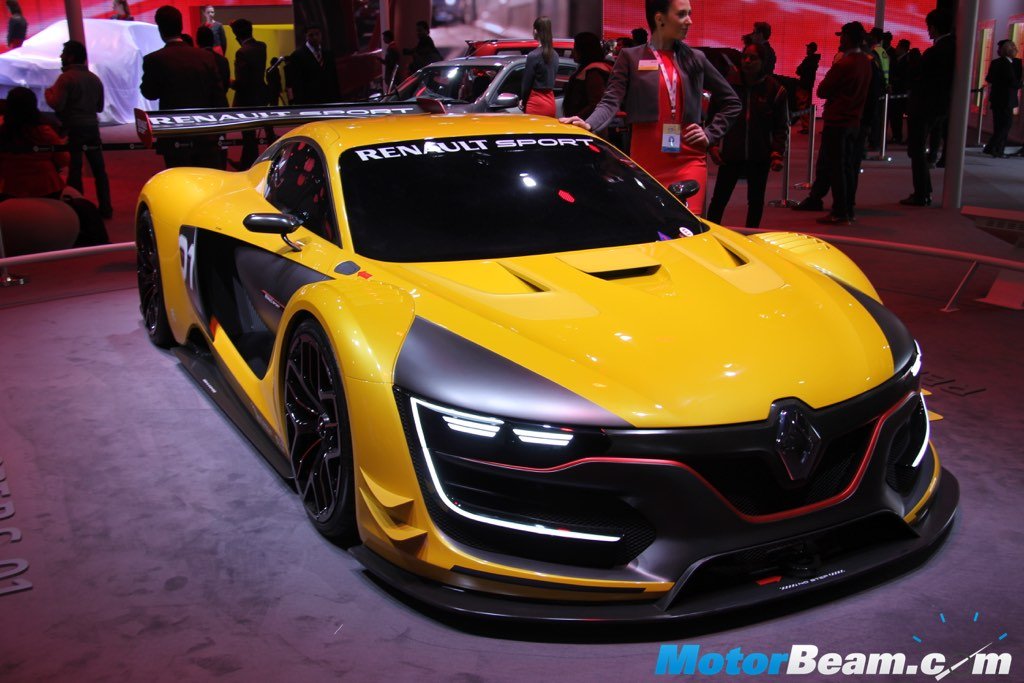 Renault was dying in the Indian market a few month ago but then the Kwid was launched and it changed the entire scenario. The automaker who was dependent only on the Duster for its survival is now finding it difficult to meet the demand for the Kwid. It unveiled the 1-litre and the AMT variant of the hatchback at the 2016 Auto Expo and the company also showcased the R.S. 01 race car to attract the visitors' attention towards its pavilion.
The Renault R.S. 01 is powered by a 3.8-litre, twin-turbo V6 engine that also powers the very successful Nissan GT-R. This engine is mated to a seven-speed sequential transmission that sends power to the rear wheels. The body is a carbon-fibre tub built by Dallara and rides on bespoke tyres developed Michelin for superior grip. The R.S. 01 is named as a tribute to the first turbocharged F1 car in the history of the sport called the RS 01. The race car was built solely for the purpose of competing in the Renault Sport Trophy and is sold in European markets.
Renault R.S 01
– Powered by a 3.8-litre, twin-turbo V6 engine
– 7-speed gearbox sends power to the rear wheels
– Built solely for the Renault Sport Trophy