Reva NXR Tests Continue As Launch Nears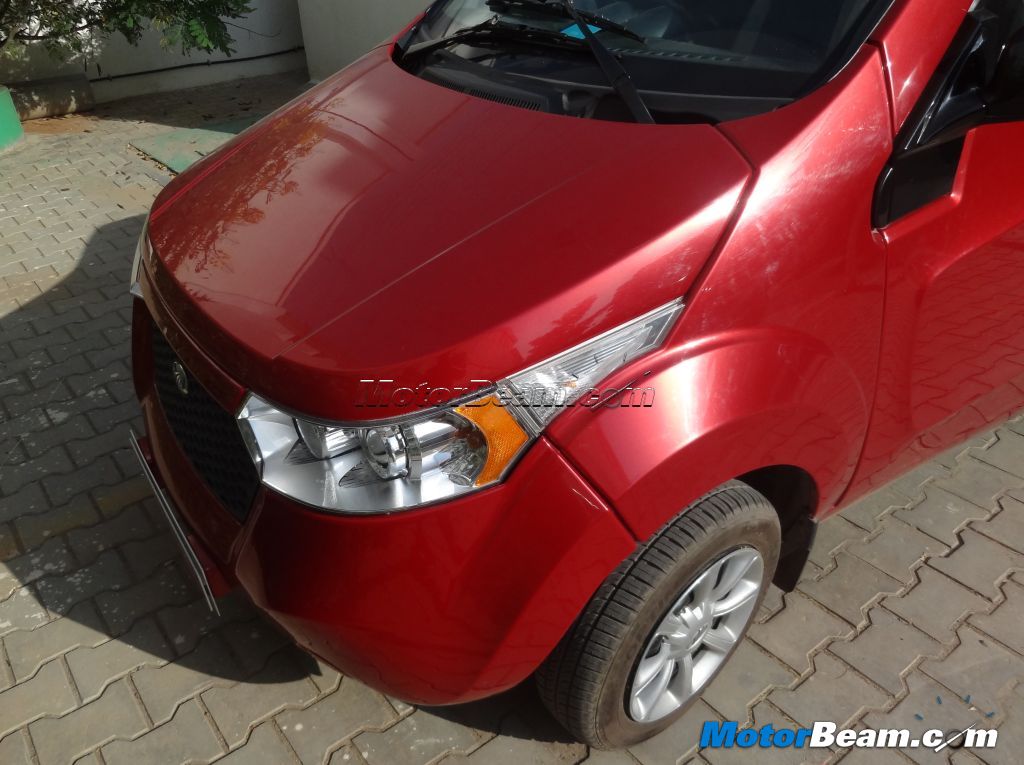 Mahindra will launch the Reva NXR electric vehicle in the Indian market in the next couple of months. The company recently inaugurated the new state of the art Reva plant in Bangalore, which will churn out the Next Generation Reva (NXR). MotorBeam avid reader Hari Krishnan spotted the Reva NXR with test plates in Bangalore. The vehicle seems to be almost ready for launch with the test Reva NXR having the features we expect Mahindra to offer customers.
On the outside, the Reva NXR continues the boxy design seen on the previous generation Reva. The styling is not going to get the NXR any awards but the high mileage certainly could. The red vehicle pictured here looks decent and features wheel caps. Quality levels seem to be better than average, although we will reserve our comments till the production model is unveiled. There are no body colored mirrors or door handles. Nor is there a rear wiper. This clearly signifies high amount of cost cutting.
Last year we spotted the Reva NXR undergoing its routine test. The vehicle did not even have wheel covers but there was a rear wiper. Could this particular vehicle be a middle variant? The Reva NXR will also be available with lithium-ion batteries and could give a top speed of slightly over 100 km/h. The range is expected to be around 160 kms on a full charge and the engine is mated to an automatic transmission. Mahindra is expected to price the Reva NXR at a starting price of Rs. 5 lakhs, which would make it appeal to environment conscious buyers.