Right Hand Drive Tesla S Unveiled, More Possibility Of India Launch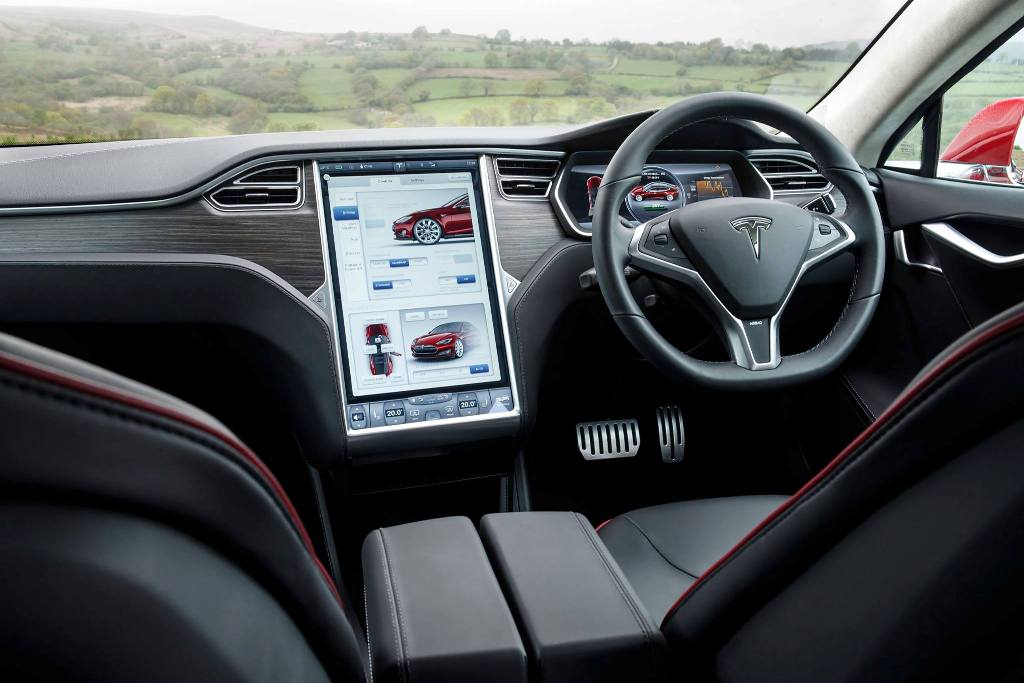 American electric luxury car maker, Tesla launched the right hand drive (RHD) version of the Tesla S four-door sports sedan in the UK. Considered as one of the biggest market for the company in Europe, the launch of the RHD version also intensifies the possibilities of an Indian launch in the future. Tesla has been considering an entry into the Indian luxury market by 2015 in a bid to expand beyond the American and European markets.
Reports earlier also suggested that Tesla is also working on a smaller, less expensive car that would be ideal for markets like India. The electric car maker received stupendous success with the Model S sedan in the US, followed by Europe and recently even in China. The company has also installed a supercharger system network in the US and Europe that charges 50 percent of the battery in 20 minutes.
The RHD models were delivered to the first five customers in the UK by Tesla boss Elon Mush himself. The Tesla S range begins at 50,280 Pounds (Rs. 50.94 lakhs) after the UK's 5000 Pounds government grand towards electric vehicles. The company is also contemplating to open a UK based research and development facility that will compliment the work done by the R&D centre in California. Tesla is still in the process of setting up the supercharger network in the country.
Coming to its Indian plans, the electric car maker did show interest in the country. However, the lack of infrastructure for electric vehicles has been a huge deterrent for other manufacturers as well to launch their hybrid or electric range in India. The company is certainly going to face several challenges in setting up shop in the country, not to forget the limited customers electric car attract. Nonetheless, Tesla is seeing India as a growing market that will see a huge demand in the future.
The Tesla Model S is available in three variants, with the base model producing 302 HP of power with a range of 330 kms, while the top of the line variant produces 416 HP with a range of 420 kms. The electric car comes with an all-aluminium body and has been rated as one of the safest vehicles in the US. When launched in India, we could see a similar pricing as the UK courtesy of the heavy taxes and lack of any government incentives towards electric cars. Tesla also has a Model X electric SUV in the pipeline that could see a US launch in 2015.