Rishath Shares His 14-Year Hero Splendor Ownership Experience
MotorBeam reader Rishath Suresh shares his experience with a 14-year-old Hero Splendor and the lessons of life learned from the ownership.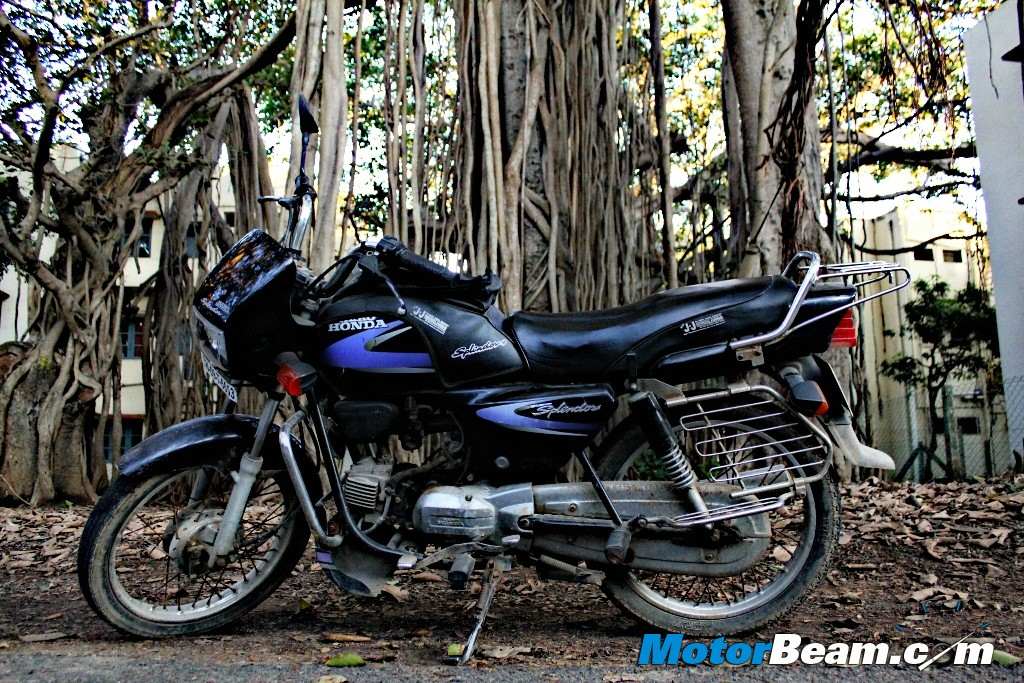 We all remember our first motorcycle and the fond memories that come along with it. Probably your first bike after you learned to ride one, the machine will always have a special place in your heart giving you the best joys of your life while also teaching a thing or two. For Rishath Suresh, our regular readers will remember him for his numerous spy shots of various test mules; the 2000 Hero (then Hero Honda) Splendor has been that motorcycle and has now turned into an important part of his life. How has the relationship panned out for Rishath and the Splendor? He lets you know in his ownership experience below.
What a 14-year-old Splendor taught me  – Well, the bike isn't really mine or my father's, it is my uncle who got it in the year 2000 with his first salary. He didn't want sell it as he felt it is something that has helped him accomplish great things in life. Since he had to shift to the USA, he left it here. I never knew how to ride a bike then, which was a year and a half ago. To be frank I was insulted when I saw the bike, I had the feeling that it would be awkward if a 17-year old would ride that old Splendor. But as days went on, I started loving it.
5 things I love about her:-
It has run for about 60,000 kms and still feels new, hats off to my uncle for maintaining it this well.
The gearbox feels soft despite its age.
The pop sound/clangs that come out of the silencer excite me every time I hear it.
I've clocked a maximum speed of 95 km/hr, the vehicle hasn't felt unstable, nor were there any vibrations or heating up of the engine.
I was really surprised when the vehicle pulled my friend who weighs 100 kgs, but at the end of the ride I noticed I was sitting on top of the petrol tank and not the seat.
Two things I love doing with the bike –
First up, my apartment has a secretary who has made a rule that bikes should not be ridden fast, nor should the accelerator be raised inside the premises. But I love going in front of his apartment and making noises with the bike and annoying him and flee from the place before he reaches his balcony. But at the end of the day I'm happy that I annoyed him and remained safe from jeopardy.
The second thing is that I love to rev up the bike and waste fuel, because petrol isn't wasted while I ride normally due to the high efficiency.
3 lessons the bike taught me –
When the bike came home, I was a tea toddler who didn't know how to ride a bike, I was in such a haste to ride the bike that eventually I ended up with my face facing the ground. The bike taught me to be patient.
When I see people with nice bikes, I always wanted to buy one of them, but when I look at this bike, I feel I must own what I deserve. This taught me how not to be greedy.
My friend had purchased a new Pulsar 200 NS, I really loved riding it. Once a guy overtook me from the wrong side, I wasn't able to control the bike and I fell down, the injuries took 2 months to heal. Again I started riding the Splendor, I started riding in such a way as if I was learning from the beginning, learning to brake properly, to control the bike in a proper way. After a few months time, I knew the proper method of riding the bike. The bike taught me that learning is a slow process.
Two things I hate about the bike:-
It is difficult to find the lights and horn working together.
The second all my friends love the bike and want me to sell it to them. Which will most certainly not going to happen!
In conclusion, I would like to say that, no matter how much you hate someone or something, you will automatically love them when you get along with their company!
Happy Riding!