Mumbai Witnesses 14,800 Traffic Offences During Holi
Mumbai police held a special campaign for Holi (Thursday and Friday) in which more than 14,000 traffic rule offenders were caught and fined.
Festivals have been an integral part of the Indian culture and are celebrated with great joy across the nation. However, some people tend to believe that they can break the rules and do what they wish under the pretext of festivals. Driving without seat belts, riding without helmet and drunk-driving are some of the most commonly broken rules during the festive season. To curb this, the Mumbai traffic police had a special drive wherein 2700 policemen were deployed at 75 nakabandis in the city from Thursday afternoon till Friday evening last week.
The objective of this drive by Mumbai traffic police was to ensure that people celebrate the festival in a safe way and that there are no casualties whatsoever. On festivals like Holi, unruly crowd tends to increase which leads to a lot of chaos around the city. City's youth performing bike stunts and people driving under the influence of alcohol put the lives of other road users at risk too. Due to strict vigilance of the police force, no unfortunate accident happened on the streets and the atmosphere was peaceful.
However, around 14,800 traffic rule offenders were caught during the special drive. The detailed break-up of those caught on Thursday and Friday is as follows –
1) Drunk-Driving – 409
2) Riding without helmets – 5114
3) Triple-seat riding – 253
4) Rash driving – 86
5) Other offences – 8985
We urge people to follow traffic rules not just for saving fines and time but for their own safety and others safety. There are plenty of ways in which festivals can be enjoyed and breaking rules is certainly not one of them. Imagine the plight of the families of those who get injured due to accidents on festive days due to self-negligence or someone else's mistake. Kudos to the police force for sacrificing celebrating most of the festivals to keep the city and the citizens safe.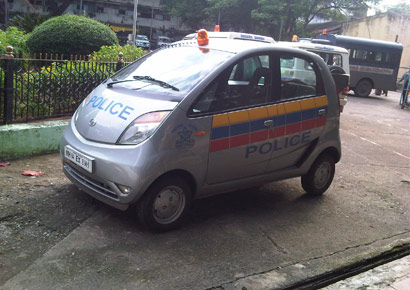 Source – DNAIndia.com