Have To Ferry Your Toddler On 2-Wheeler? Restrict Speed To 40 Km/Hr
The draft notification for these new road safety rules were issued in October 2021
The Ministry of Road Transport and Highways (MoRTH) has notified its amended road safety rules which make it mandatory for children below 4 years of age to wear a helmet while travelling on a 2-wheeler.
The decision was announced by the ministry through a notification dated 15th February, 2022. Apart from the use of a crash helmet, the children should be attached to the rider of the 2-wheeler with a safety harness, MoRTH said.
Simply put, a safety harness is a form of a contraption that will tie the 2-wheeler rider and the child travelling with him or her together. It should be able to withstand up to 30 kg of weight.
What's more, the ministry has made clear that a 2-wheeler carrying a child between 9 months and 4 years of age should not cross 40 km/hr on public roads.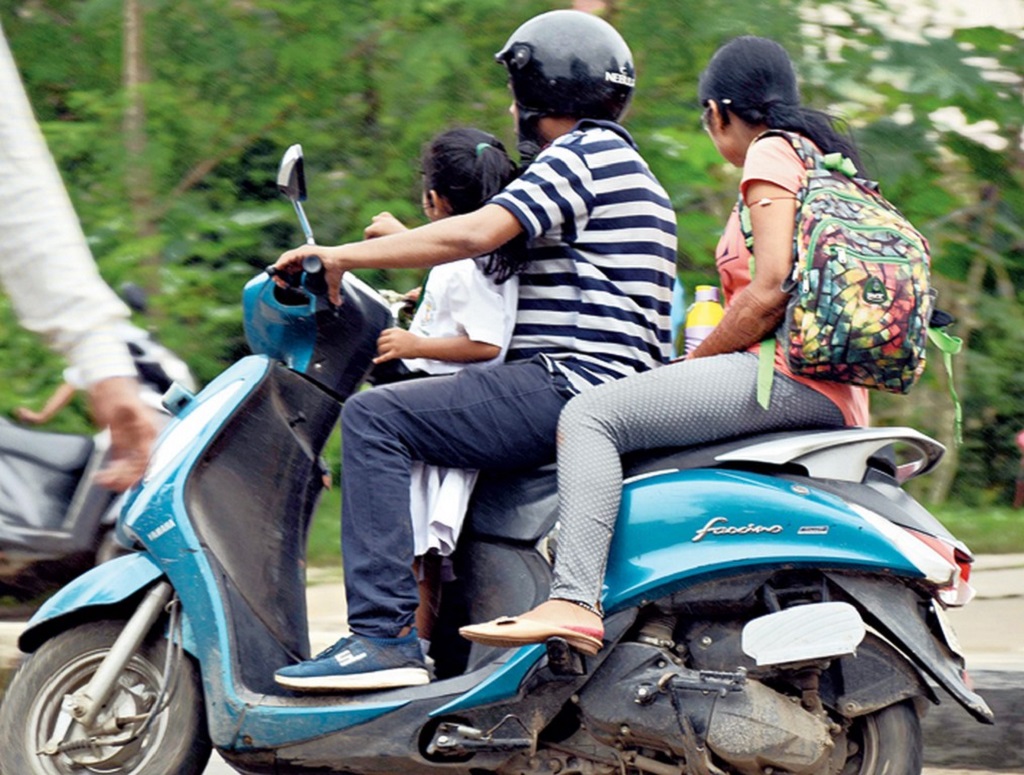 These new 2-wheeler road safety rules will be put into effect from 15th February, 2023. People who are found flouting the guidelines will attract a fine of Rs. 1000/- and their driving licence will be suspended for 3 months.
To bring these new guidelines, the ministry has amended Rule 138 of Central Motor Vehicles Rules (CMVR), 1989 and the changes have been notified under Section 129 of the Motor Vehicles Act.
Further, MoRTH has also proposed that goods carriage vehicles that transport dangerous or hazardous goods shall be equipped (or fitted) with a vehicle tracking system as per Automotive Industry Standard (AIS) 140.