Rolls Royce Brings Out The 2013 Phantom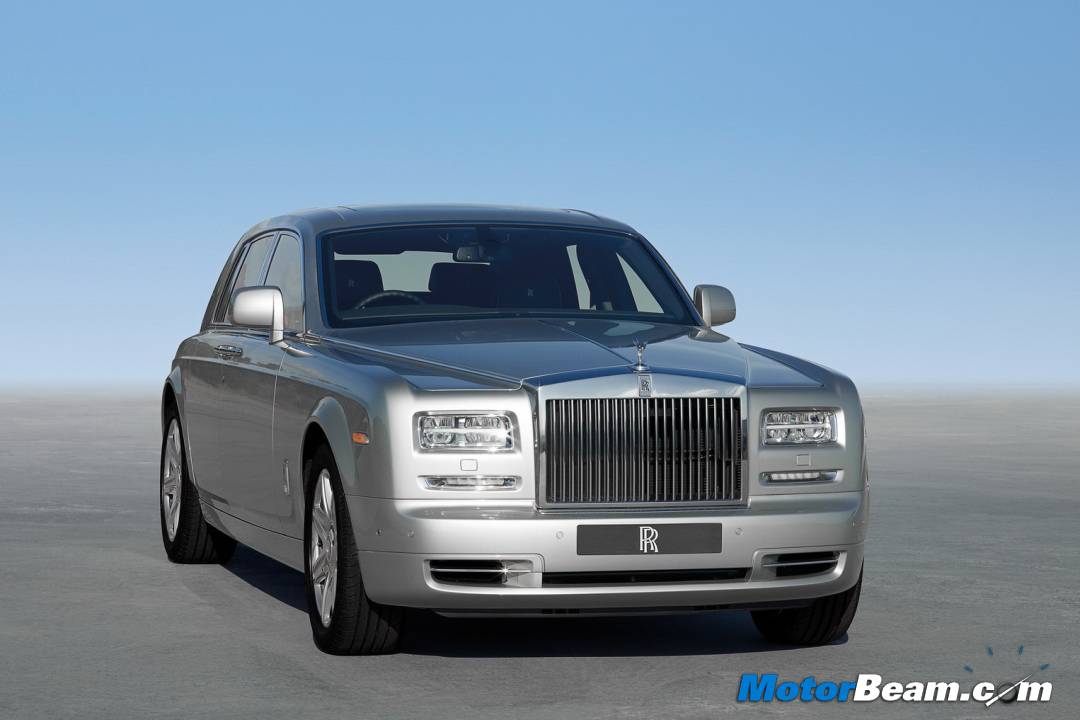 When you think of a car that can offer you oodles of high end luxury, you definitely think Rolls-Royce. With a large rectangular front grille and massive dimensions, the car definitely emanates sheer magnificence from every angle. And now, the car gets even better! Termed by Rolls-Royce as the Phantom Series II, the company has ungraded their model line-up with the latest cutting edge technology and improvements in the drivetrain and connectivity. On the design attributes of a Phantom, Mr. Ian Cameron, Rolls-Royce Motor Cars Director of Design said that the Phantom design is a piece of popular, classical music. Over time this has the possibility of different interpretations without losing the essential melody that we know so well.
The Phantom Series II gets restyled front and rear bumpers with rectangular apertures that house full LED light clusters. Rolls-Royce suggests that with this change, they could offer Adaptive Lighting technology, in which the headlamp beams are reflected in the direction of travel to provide greater illumination of the road ahead when cornering. Also, the light pattern changes automatically and effortlessly in response to different driving speeds. Under the hood, all hell breaks loose. The heart of the car is a hand-assembled, naturally aspirated 6.7 litre V12 engine with a sophisticated direct injection technology. This enables the Phantom to develop a massive 700Nm of torque between 1000 to 3000 RPM. The Phantom can do a 0 to 60 mph sprint in just 5.7 seconds with an electronically limited top speed of 149mph.
Mated to this engine is the all new 8 speed automatic ZF-gearbox as compared to the 6 speed offered earlier. Fuel economy has also boosted up by 10% and CO2 emission reduced from 385 o 347g/km. The car is built on a ground-breaking, lightweight aluminium space-frame chassis with double-wishbone front suspension and a multi-link rear suspension. Spring dampeners and anti-roll bars maintain the ride comfort you get while self-levelling air struts optimize the ride height under different load conditions.