Royal Enfield Drawing Board To Production Process
Royal Enfield's design to production process explained.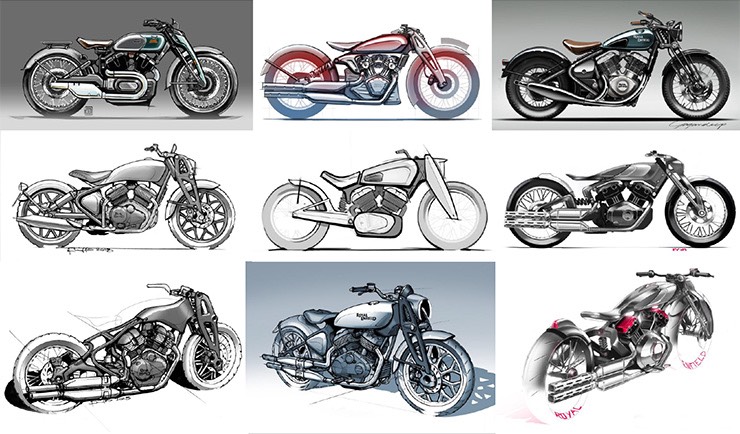 In a bid to dominate the mid-size motorcycle market across the globe, the Indian bike maker is designing a range of new bikes. The design team explains the process from drawing board to production.
Royal Enfield has a technology centre at Bruntingthorpe Proving Ground near Leicester, UK. It is a team of 160 people linked directly to RE's world-wide HQs and three Indian factories.
For creating a bike, they first gather ideas from customers, sales team, designers, marketing, press, etc. These ideas enter a document system and from there the initial sketches and projects come together.
Keeping in mind what the customer wants, they have a 'gate' process for each stage of development. The gate process helps with constant checks of risks and right decisions.
Designing a motorcycle at Royal Enfield doesn't start with a blank sheet of paper. They have a clearly defined set of goals that they put together from an initial idea.
The Industrial Design team makes 2D & 3D sketches and renders and then the Engineering Design team look after chassis, engine and electrical aspects. Once the project gets a green light, they all work in the same direction.
A new bike with a new engine could take up to 4 years to develop from scratch to production. However, not every motorcycle is all-new and it takes significantly less time than that.
However, it takes a lot of investment to make one motorcycle. It is more than 10 million Euros (Rs. 80 crores) to develop a bike. They try to get to the stage of testing production processes as soon as possible.
Royal Enfield doesn't want their bikes to look old-fashioned. They believe their bikes have a retro look and universal appeal. They like their bikes to look authentic but fit for purpose today.
They aim to satisfy customers in all areas of the world but some models are popular in one market than the other. There are different stresses and strains for bikes in India and in Europe.
In India, the road quality is poor but the speeds are lower. In Europe, people are riding faster and they are accelerating and braking hard.
Royal Enfield does their research with consumer clinics, focus groups, dealer clinics and informal research including customisations.
In India, the Classic 350 is widely used for commuting while the 650s are considered as large capacity bikes. The latter in Europe is considered as an entry-level offering.
One thing is common across Royal Enfield customers is that all of them want characterful and soulful motorcycles that do more than move you from A to B.
The bike maker believes the most difficult step in the design process is defining the product to ensure it's what the consumer will want. Attracting young audience is the key to the whole industry.
Customisation for Royal Enfield is a quick way to test a concept using an existing platform. RE bikes are quick and easy to customise as the electrics are simple. Professional builders can create something very quickly.
Royal Enfield Drawing Board
– It is a long process of developing a bike
– It takes more than 10 million Euros (Rs. 80 crores) to develop a bike
– Gate process for each stage of production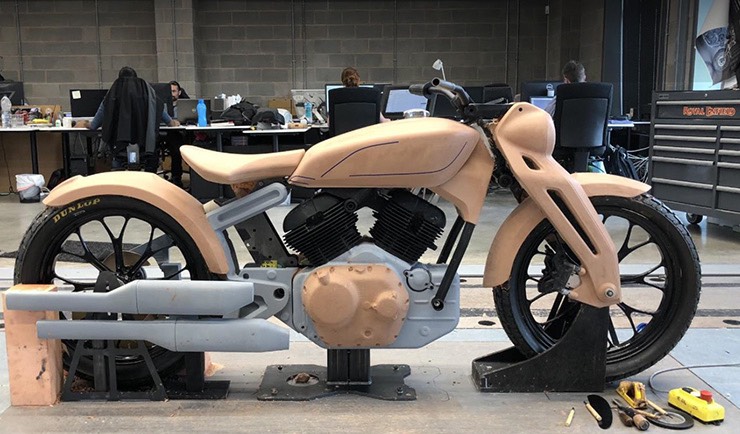 Source – Bennetts.co.uk