Royal Enfield Launches Burn-Up Wear For CGT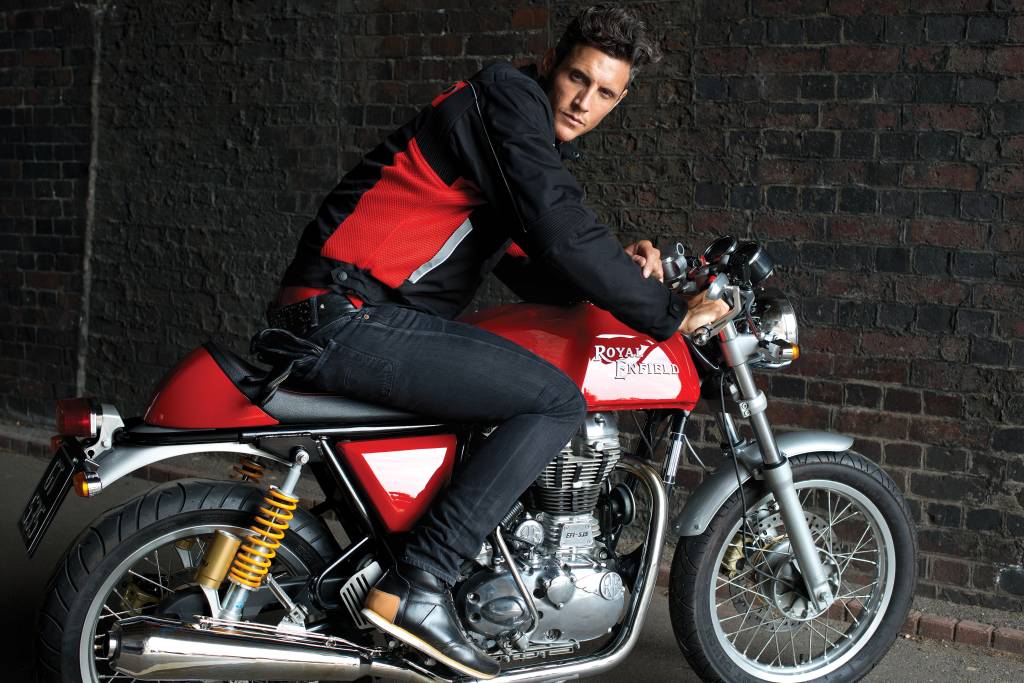 We often see Indian companies opting different ways of celebrating their milestones. Some companies release special editions, while some offer heavy discounts on their products. But these are applicable for family dedicated vehicles, then how to attract automobile enthusiasts? The answer is simple, releasing dedicated merchandise. This strategy makes the buyers feel more special. Recently we have seen Honda shelling out special CBR helmets for 250R buyers and we have to admit that the strategy worked a bit. It's always good to be special.
Royal Enfield has launched dedicated merchandise for the café racer, the Continental GT (CGT). This range of merchandise includes leather jacket, riding trousers, gloves, knee guards and helmets and is called 'Burn-up Wear'. Royal Enfield ensured that 'Burn-up Wear' carried a vintage look that suits the café racer and fulfills the safety requirements also. The company said that the clothing has been designed by experts in riding apparel field and also considered various inputs from experienced Royal Enfield riders.
The riding jacket has removable protectors and winter liners. It has got good ventilation and high visibility reflective piping which is important for night riding. The first impression indicates that Royal Enfield has kept it words as the jacket retained a vintage look and provided good protection. The riding gloves are available in two variants of short and full lengths. The knee guard is well carved and the trousers have got a good robust design. The ankle length riding shoes is must for present generation racing style and RE has done good job.
Finally coming to the helmet, Royal Enfield again chose AGV for the GT series. This brand is known for its design, build quality and comfort. The half faced helmet is featuring typical RE design. Apart from these Ton-up t-shirts, Continental GT t-shirts and pit shirts are available in this merchandise list. We tried the helmet, textile jacket and long gloves and found them of very good quality. The prices range from Rs. 950/- for a t-shirt, Rs. 3250/- for long gloves, Rs. 3300/- for helmet, Rs. 7300/- for textile jacket, Rs. 13,000/- for leather jacket, etc (prices are rounded off and differ very marginally). Checkout the vast picture gallery of the merchandise below.