Lamborghini Gallardo Production Finally Ends!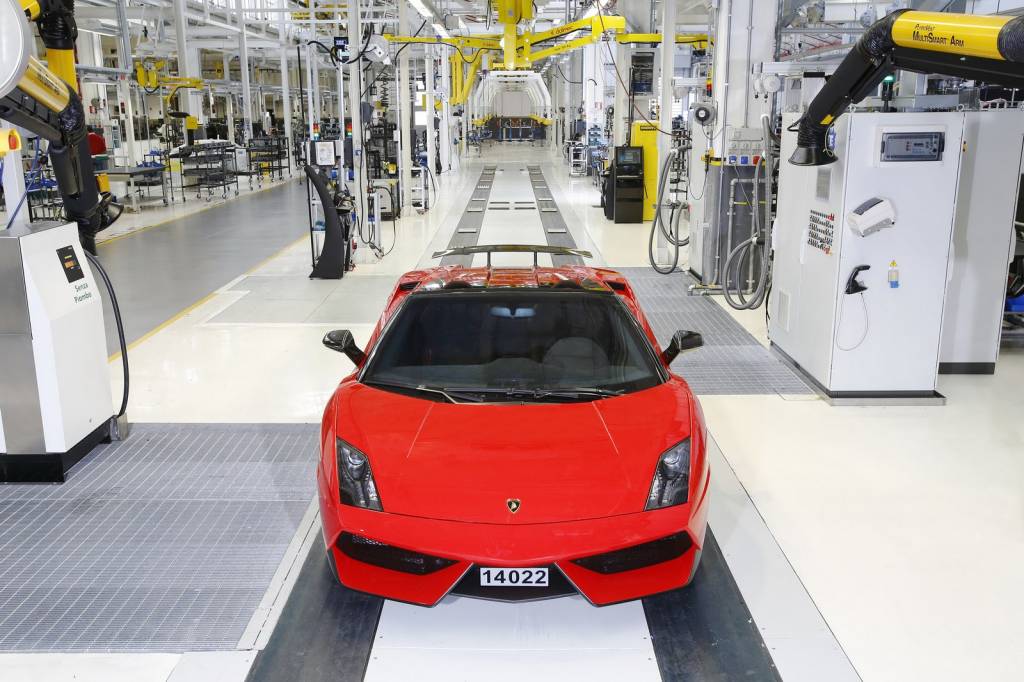 Millions of cars and bikes have entered the market but only a few of them managed to take the auto sector into a newer dimension. According to product life-cycle management, every product undergoes the phases of introduction, growth, maturity and decline. The life-cycle of a product depends on either the success/failure of the product or the decision of the firm that manufactures it. Eventually even the best product in the market has to perish to give a way for a new generation product. The Lamborghini Gallardo paved its way out of the auto sector gracefully.
It's always tough to say goodbye to the loved ones. The Lamborghini plant in Sant'Agata Bolognese rolled out the final Gallardo biding adieu to the beauty beast. The last Gallardo rolled out was an LP 570-4 Spyder Performante feathered in Rosso Mars. The long standing partnership of 10 years finally came to an end with 14022 numbered license plate on the bull. The last Gallardo is now owned by a private collector.
The Lamborghini Gallardo was first unveiled in 2003 at the Geneva Motor Show. The beast was spot on in capturing the market with 933 units produced in the very first year. The production chart showed the Gallardo being stable throughout its lifetime. In 2007 a record 1957 Gallardos were rolled out which included both the base and spyder variants. The Gallardo accounted to nearly 50% sales of Lamborghini.
It looks like Lamborghini has set a philosophy of restricting its products life-cycle to a decade irrespective of its performance in the market. Just a couple of years ago, the Aventador succeeded the Murcielago and now the Cabrera will be taking over from the Gallardo. The Cabrera was caught testing a year ago at Nurburgring. Everyone has to admit that the Gallardo is one of the few cars that everyone would love to have. The era has come to an end. We have personally been a very big fan of the Gallardo and would like to thank the fighting bull for serving us.