At Rs. 35 Lakhs, Will You Buy DC Avanti Over Luxury Cars?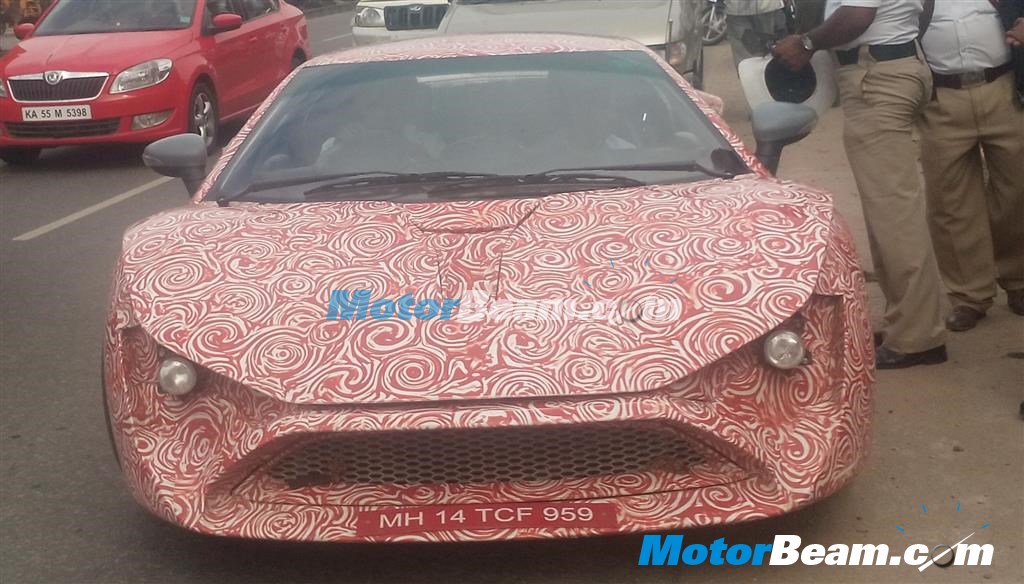 Well, the DC Avanti needs hardly an introduction. The first ever desi sportscar was first displayed at the 2012 Auto Expo and irrespective of whether people liked it or not, it did manage to create a lot of buzz. The official launch of the vehicle has been getting delayed since a while even though there have been some customers who have booked an Avanti for themselves. Test mules of the DC Avanti are being spotted regularly of late which means that the launch is around the corner. These pictures were sent to us by our reader Srinivas Anand. The vehicle will be priced in the whereabouts of Rs. 35 lakhs.
So, at Rs. 35 lakhs, will you buy the DC Avanti over luxury cars?
When you enter the luxury vehicle segment, you get a lot of choice like the Mercedes A-Class, Mercedes B-Class, BMW 1-Series, BMW X1, Audi A3, Audi Q3, Skoda Superb, Volvo Cross Country, Toyota Camry, Hyundai Santa Fe, etc. and all these vehicles come from manufacturers who have a lot of experience and are known for their premium vehicles. These vehicles offer performance, reliability, brand value, good equipment, great dynamics and a lot more.
The DC Avanti is a slightly different kind of a vehicle. It looks like a sportscar but we're sure its performance won't be better than the other vehicles mentioned above. On top of that, the Avanti comes from a house which is merely known for vehicle modifications and not for mass production. Sure, we must appreciate the fact that an Indian company has come up with such a vehicle but then when you are spending so much, it is wise to be practical too.
The only thing that the DC Avanti offers a lot more than its German competition is the exclusivity factor. The vehicle looks sporty and eye-grabbing and owners can be sure of attracting a lot of (unnecessary) attention wherever they go. We feel that the Avanti will be bought by those who already have a few vehicles in their garage and want to get a taste of something new and exclusive. First time buyers in the premium segment won't really consider the DC Avanti as they would be looking for practicality too. For such buyers, vehicles from the Mercedes, BMW, Audi or Skoda stables would suit better.
In the end, customer is the king and he would buy whatever appeals to his heart. Everyone will have different opinions for and against the DC Avanti and it is such a type of vehicle that whether you like it or not, you simply cannot ignore it!
What's your opinion on the Avanti? Let us know by commenting below.