Saif Ali Khan's Jeep Grand Cherokee SRT Is Owned By FCA
Actor Saif Ali Khan's Jeep Grand Cherokee SRT is not owned by him, car is registered in the name of FCA.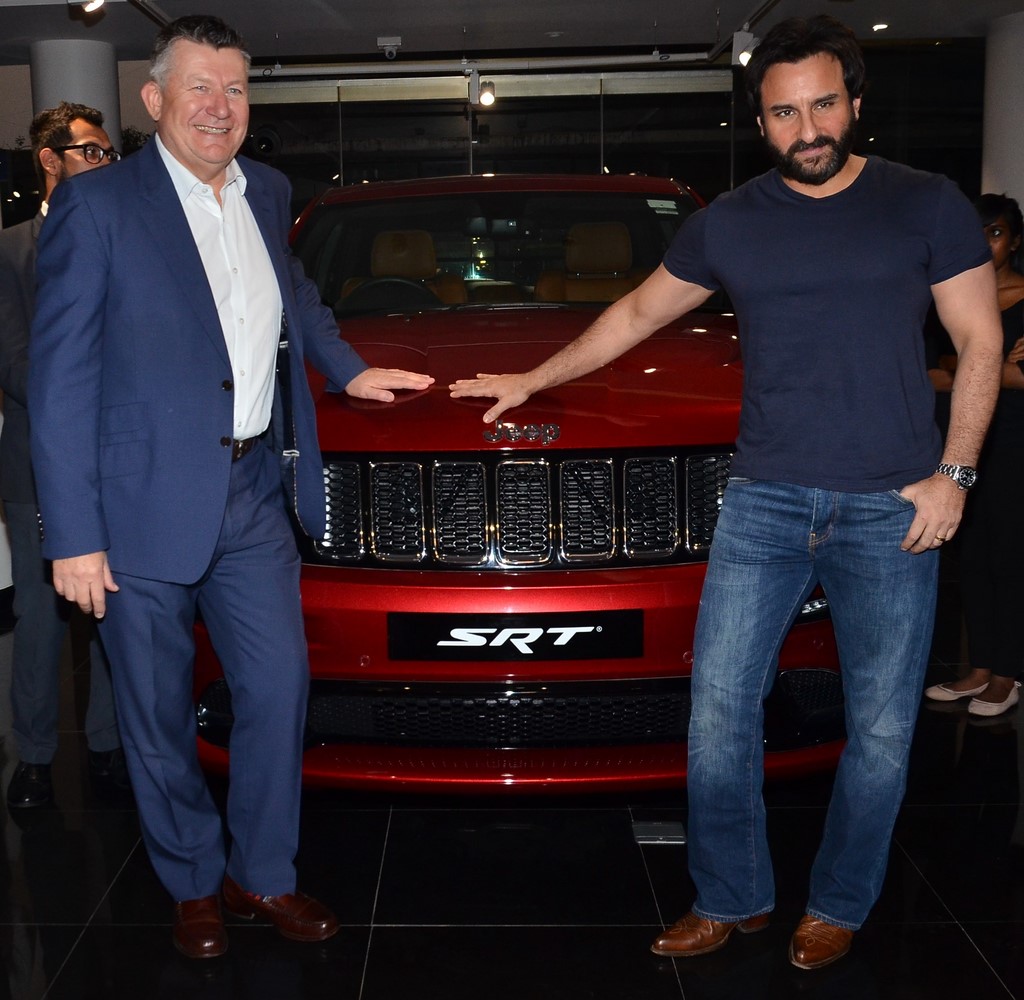 Weeks back, Actor Saif Ali Khan was seen taking delivery of a brand new Jeep Grand Cherokee SRT SUV at the Landmark Jeep showroom in Worli, Mumbai. The keys of the SRT were handed over by Mr. Kevin Flynn, President and Managing Director, FCA India. However, it has now come to light that the Jeep SUV is not Saif's own car and that it's a clever PR stunt that FCA seems to have pulled off.
As usual, during the delivery of the vehicle, the SRT did not feature a number plate. Now, it bears a registration plate with number MH 12 PW 1970. A quick check on the registration number on Vahan revealed that the car is registered in the name of FCA India Automobiles Pvt Ltd. Jeep seems to have lent the vehicle to the actor for a couple of months/years for his use and in return, the car and the Jeep brand will earn a lot of publicity. So, wherever the actor heads to with the car, be it an awards function or a party at some other celebrities' place, the Jeep is bound to get some attention.
The Grand Cherokee that the actor drives is powered by a 6.4-litre V8 supercharged petrol motor that churns out 470 PS of power and 640 Nm of torque. The powertrain is paired with an 8-speed automatic gearbox with AWD as standard. The SUV is capable of doing the 0-100 km/hr sprint in just 4.8 seconds and top speed is rated at 257 km/hr. Sold as a CBU (completely built unit), the Grand Cherokee SRT is priced at Rs. 1.21 crore (ex-showroom, Mumbai).
Saif Ali Khan Jeep Grand Cherokee SRT
– The delivery of Grand Cherokee SRT taken by Saif Ali Khan isn't his own
– The vehicle is registered in the name of FCA (the company)
– FCA seems to have lent the car to the actor to gain publicity