Should VW Launch Tiguan SUV In India To Rival Toyota Fortuner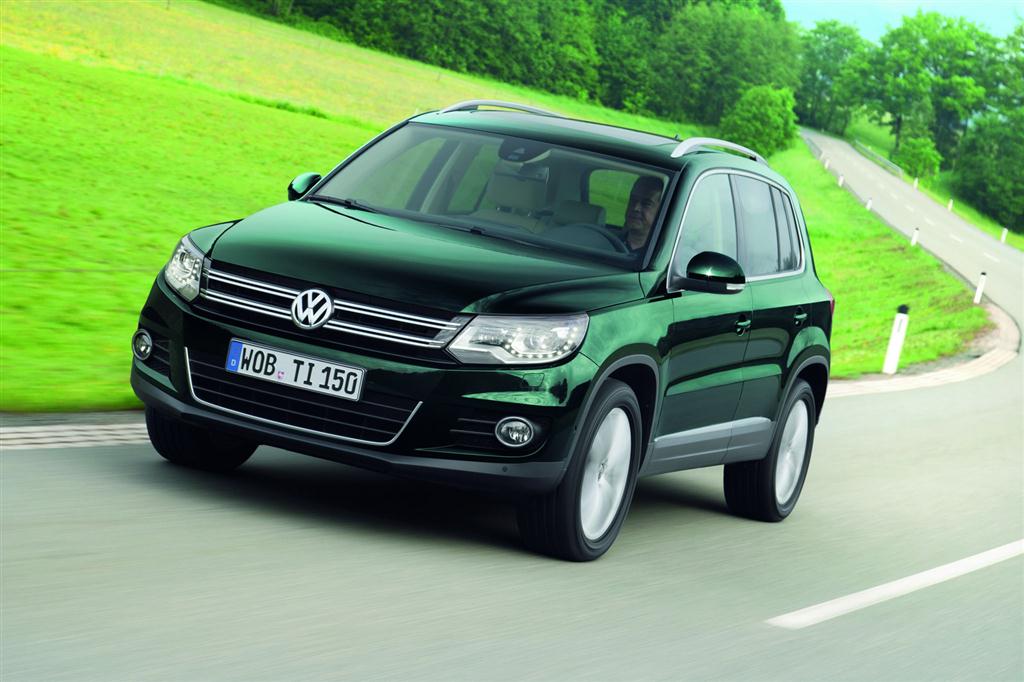 While we know that compact SUVs and sedans are in great demand these days, we can't deny the fact that premium SUVs also command a good amount of interest from buyers and right now the clear winner in this segment is the Toyota Fortuner. The Fortuner created a great storm when it was launched and even now it generates good sales volumes even though it is clearly overpriced. The Volkswagen Tiguan is a nice SUV which competes with other SUVs like the Hyundai Sante Fe, BMW X3 and Honda CR-V. From the looks of it, the Tiguan seems like a very capable vehicle that will take the competition by storm.
Volkswagen has loaded the Tiguan with features like roof rails on which you can fit additional luggage racks, rain-sensing wipers, panoramic sunroof, keyless entry with push-button start, bi-xenon headlights and so on. The interiors are packed with a multi-function steering wheel, 40:20:40 folding rear seats, folding front passenger seat, dual-zone automatic climate control and V-Tex leatherette seats. The Tiguan also has a luggage capacity of 1588-litres.
The Volkswagen Tiguan packs in good performance powered by the 2.0-litre TSI petrol engine which is the same as the Volkswagen Golf GTi. This powerplant gives out 200 HP of power. The engine is mated to a 6-speed automatic transmission which also has a tip-tronic mode. The Tiguan can also be used for hauling cargo since it has a towing capacity of 998 kgs which should be enough for a small hatchback or even a mini-boat. Volkswagen has also loaded the SUV with a 4MOTION all-wheel-drive system.
The Volkswagen Tiguan will protect you from all sorts of mishaps since it comes with six airbags, safety cage, Intelligent Crash Response System and Electronic Stability Control. For entertainment you get a touchscreen audio system which is equipped with Bluetooth to pair with your phone and allow music streaming. The head unit also features navigation and it is connected to nine speakers from Fender to give out some good sounding music. The Tiguan also comes with a rear-view camera which helps a great deal while parking.
Volkswagen used to sell the Passat which was priced between Rs. 22-30 lakhs but the vehicle was a clear failure. However, SUVs in this price range tend to sell more and it is already obvious that Volkswagen has a great snob value among Indian buyers, especially when compared to Toyota, Mitsubishi or even Hyundai. If VW decides to introduce the Tiguan in the Indian market priced between Rs. 20-25 lakhs then it would be a sure-shot winner and the Toyota Fortuner would have to run for cover since the former offers much more than the latter. What do you think? Should Volkswagen launch the Tiguan in India and compete with the Fortuner? What do you prefer, German build quality and brand value or Japanese reliability?