Simple One Electric Scooter Launched, 212 Km Range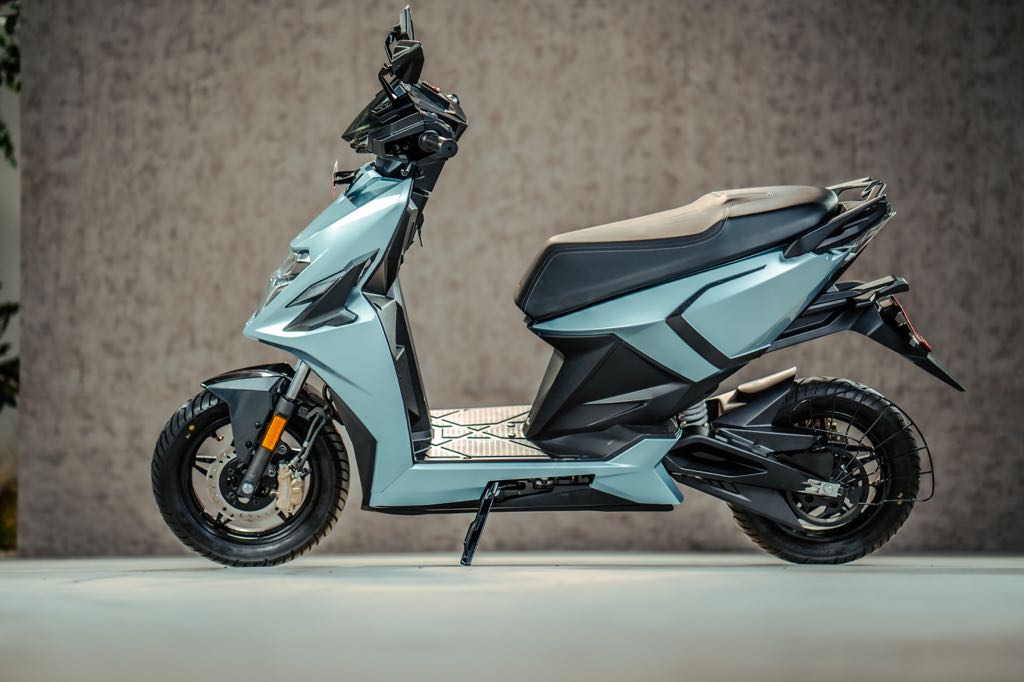 Simple One electric scooter launched, priced revealed
Simple One electric scooter launched, priced from Rs. 1.45 lakhs (ex-showroom). With over 1 lakh pre-bookings received in 18 months, Simple Energy witnessed an enthusiastic response during the booking phase.
The company plans to deliver the Simple One in phases, starting with Bangalore, and intends to expand its retail presence in 40-50 cities over the next year with 160-180 retail stores.
The Simple One offers fixed and removable (portable) batteries, providing a range of 212 km in IDC. This range is the longest among electric 2-wheelers in India according to the bike maker.
In terms of performance, the Simple One claims to be the fastest electric 2-wheeler in its segment, accelerating from 0 to 40 km/hr in 2.77 seconds.
The electric powertrain produces 8.5 kW of peak power and 72 Nm torque. It has a top speed of 105 km/hr. It comes with 4 riding modes – Eco, Ride, Dash and Sonic.
It has a 5 kWh IP67 Li-ion battery. The battery charges from 0 to 80% in 5h 54 min. It comes with a telescopic front fork suspension and mono shock rear suspension.
The Simple One has a seat height of 796 mm and a ground clearance of 164.5 mm. It has a kerb weight of 134 kg and boasts of a water wading capacity of 300 mm. Boot capacity is 30 litres. Available in red, white, blue and black colours along with BrazenX and LightX combined colour options.
Some of the features include Parking Assist, Bluetooth, 4G connectivity, OTA updates, on-board maps and navigation, document storage, connected app, monthly statistics, call and music, 7-inch screen with Android interface, etc.
Additionally, Simple Energy has collaborated with IIT-Indore to develop a thermal management system. The system aims to mitigate any thermal runaways, enhancing the safety and reliability of the scooter during extended usage periods.
Simple Energy is offering 3 years/30,000 km warranty for the vehicle, motor and battery. 1 year/10,000 km warranty for the charger and 1 year Simple dock warranty.
What are your thoughts on this electric scooter, let us know in the Facebook Community.