Sixth Generation Ford Mustang Unveiled, India Bound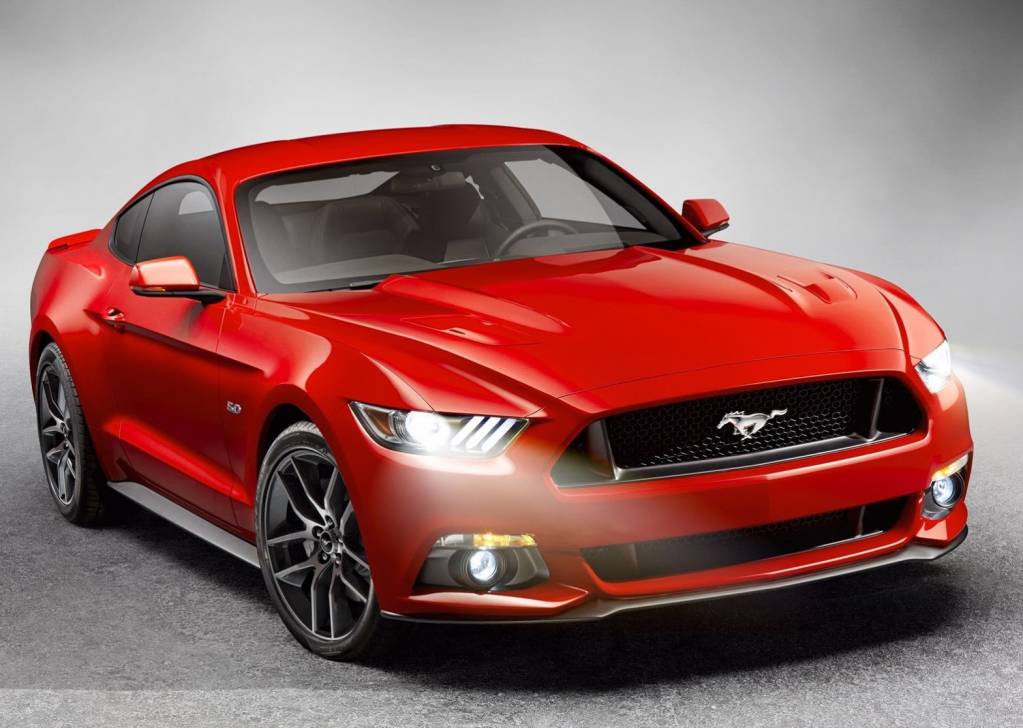 The world has seen plenty of launches since the last century. There are models from this manufacturer that have ruled the world for a long time. It's the vintage Ford. Ford has a reputation of having models with long lasting life. The best example is the Ford Model T, the car that conquered the US market with more than 50% market share at one point of time. The last batch of the Model T was rolled out in 2003 after 95 years of its market launch. Though no car has been up to the Model T but there is one specific model that has been the queen for Ford for almost half a century. It's the mighty Ford Mustang.
Ford launched the Mustang series in 1964 and has been running successfully till date. The Ford Mustang has a royal five generations and the latest sixth generation car has been launched officially. The car has undergone many changes under the "One Ford" strategy.
The sixth generation Ford Mustang is powered by three different power-packs available in the form 4-cylinder, V6 and V8 species. The four-cylinder EcoBoost engine has a displacement of 2.3-litres boasting a power of 305 BHP and an unbounded torque of 413 Nm. The unchanged 3.7-litre V6 produces 305 BHP while the new V8 pumps 500 BHP of sheer power. The new Mustang will be coupled with the existing 6-speed manual and automatic transmissions. A new 10-speed gearbox is under development but will see the shades of the market only after a couple of years.
The latest macho 2015 Ford Mustang has got a fluidic touch but still retains the bold look of the muscle car. The sixth generation has adapted some styling features of coupes belonging to 1960's and will run on 19-inch alloy wheels. Meeting the new European regulations, the live axle is modified to the independent rear suspension, resulting the modification of the front suspension eventually improving the overall ride quality. Ford has almost re-invented the Mustang in this edition as the company claims to retain only a few selected features for the predecessor.
The models for United Kingdom, Japan, Australia and other global markets will get Right Hand Drive (RHD). Thus Ford will bring the sixth generation Mustang to India in 2015, offering limited unit for sale. Certainly Ford has placed huge bets on the existing winning combination and is all set for ruling the world again with the help of the new Mustang. The all new Mustang will be launched stateside on 17th April, 2014, which is exactly 50 years from the date, the original model was launched in the US.