Skoda 1000MB Timeless Classic Celebrates 50th Birthday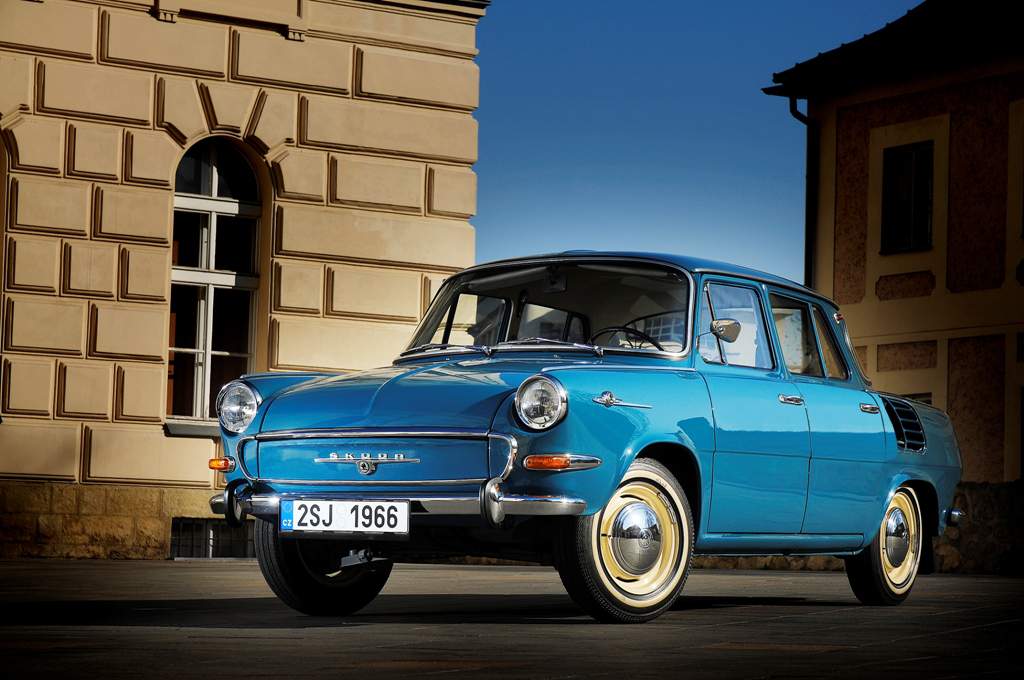 Most folks don't know the iconic history of Skoda Auto. What started as a bicycle company in Czechoslovakia in 1895; soon moved to building motorcycles and later automobiles. The company's 119 year old history has survived two world wars, the rise and fall of governments, the decline of communism, the dawn of privatization and the eventual association with Volkswagen. And along the way have given the world some really beautiful and amazing cars as well as a rally lineage as well.
One of Skoda Auto's most iconic cars, the 1000MB completes 50 years this month. The Skoda 1000MB made its debut on 21st March 1964 as a successor to the Skoda Octavia. It was the Czech manufacturer's first rear wheel drive car with a rear engine and a unibody construction. The MB stands for Mladá Boleslav, and is one of the most popular classics of the Skoda brand today. The four-door compact saloon was on the best vehicles in the one-litre class segment and set new standards with the superior levels of comfort, performance and technology on offer.
Developed under the internal code NOV (Nový Osobní Vůz = a new passenger car); the 1000MB was powered by a 988cc, rear-mounted, water-cooled, 4-cylinder engine capable of producing 37 HP of power. The saloon was backed with decent performance as well with a top speed 120 km/hr, while 0-100 km/hr came up 27 seconds; quite acceptable for those times. The compact saloon returned a decent fuel efficiency of 16 km/l. The 1000MB was a stylish saloon for its day with the classic and elegant lines, subtle use of chrome all-round and a pleasing appearance; a timeless design today.
Measuring at 4.1 metres in length, the Skoda 1000MB saloon boasted an all-independent front suspension, reclining front seats, a heater and demister, and a spacious boot up front. The car was iconic for being a people's mover not only in its home market but also across other parts of Europe like the UK, where it was exported. The 1000MB was priced at 579 pounds (Rs. 58,500/-) and was the quintessential value for money car back in the 1960's. By the time the 1000MB was taken off sale in 1969, Skoda had produced a total of 4,43,000 units of which more than half were exported to markets as far as Australia and New Zealand. The 1000MB still remains one of the most successful people's car ever produced by the company.