Skoda Launches Rapid at Rs 6.75 Lakhs – Live From Event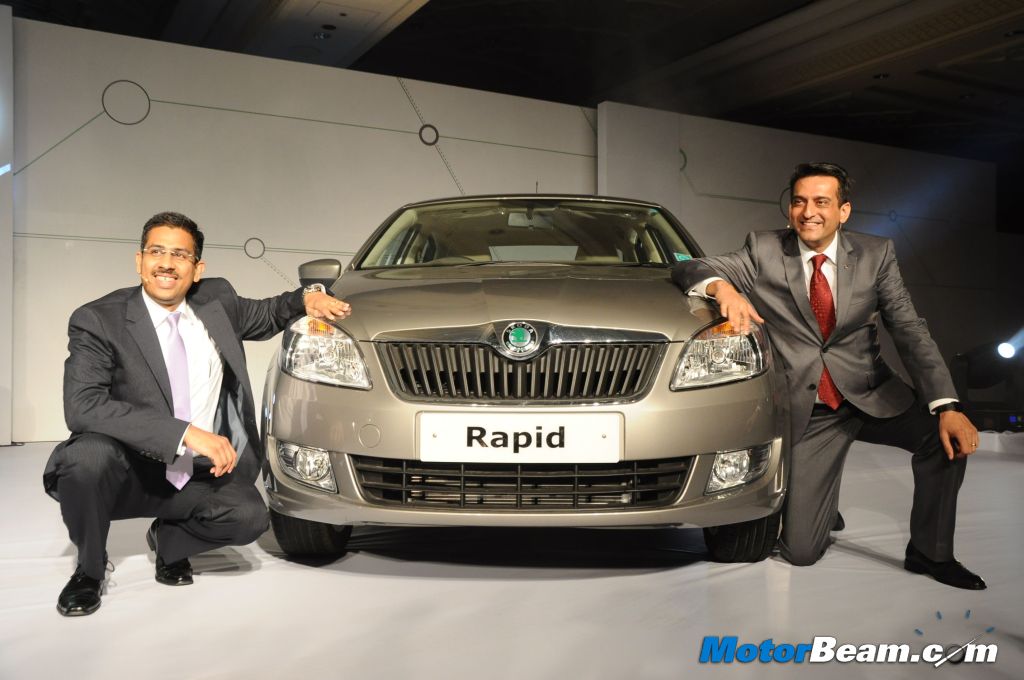 Skoda has launched the Rapid starting at Rs 6.75 Lakhs (Ex Delhi), making India the first market for this sedan to be available. Based on the Volkswagen Vento, the Rapid is Skoda's take on a C-segment sedan using the components from its parent VW. The Skoda Rapid is available in eight variants, five petrol and three diesel. The variants of the Rapid are the Active, Ambition and Elegance. The petrol variant is available with both manual and automatic transmissions (Ambition and Elegance). Both the petrol and diesel Rapid sedans are powered by 1600cc motors producing 105 BHP of power. The petrol motor produces 153 Nm of torque, while the diesel unit produces 250 Nm of torque. We have reviewed the Rapid sedan throughly and you can read the road test here.
[singlepic id=7935 w=540 h=375 float=center]
Pointers from the launch –
1. ABS and Airbags only in the Ambition and Elegance models
2. Alloy wheels and 2 Din Audio system with front and rear speakers only in the Elegance trim
3. Multi Function Display only in Elegance variant.
4. India will be the manufacturing hub for Skoda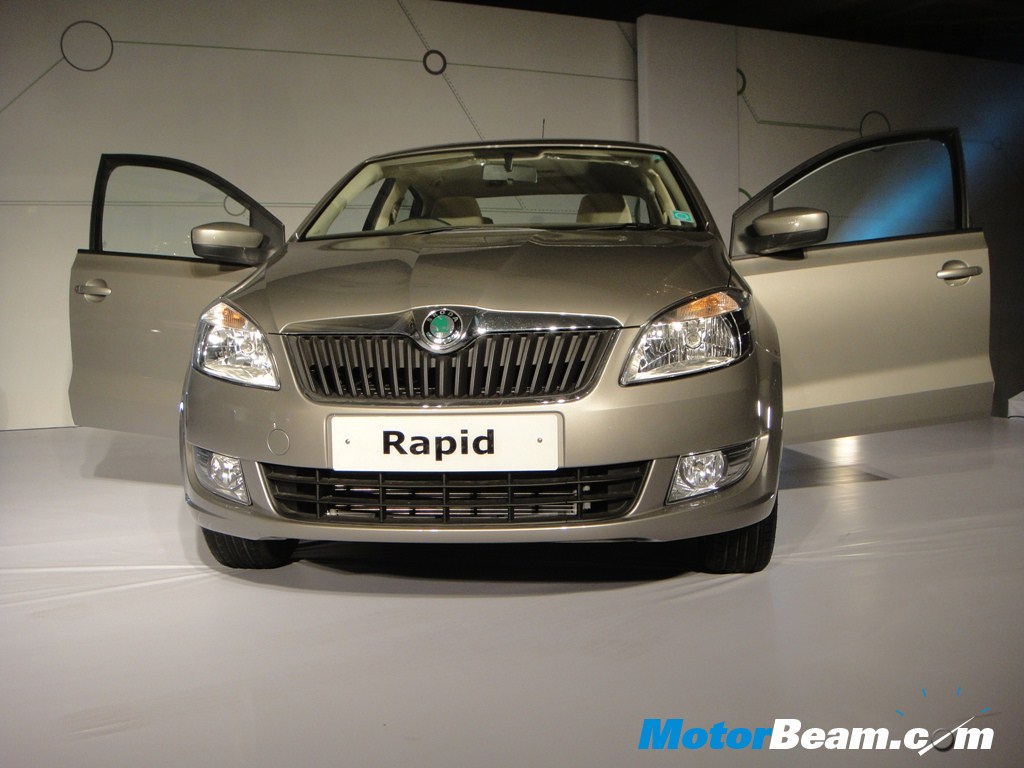 "ŠKODA Auto India marks a crucial milestone in India with the launch of Rapid. We intend to strengthen our presence in the highly competitive C segment in the country with this launch. We are confident that this car will become the cornerstone for the ŠKODA brand in India. Our plans for the Rapid in India are fairly ambitious, given that we expect it to become the bestselling car in our model line-up in India, in the near future," Mr. Thomas Kuehl, Member of the Board and Director, Sales and Marketing, Skoda India, said.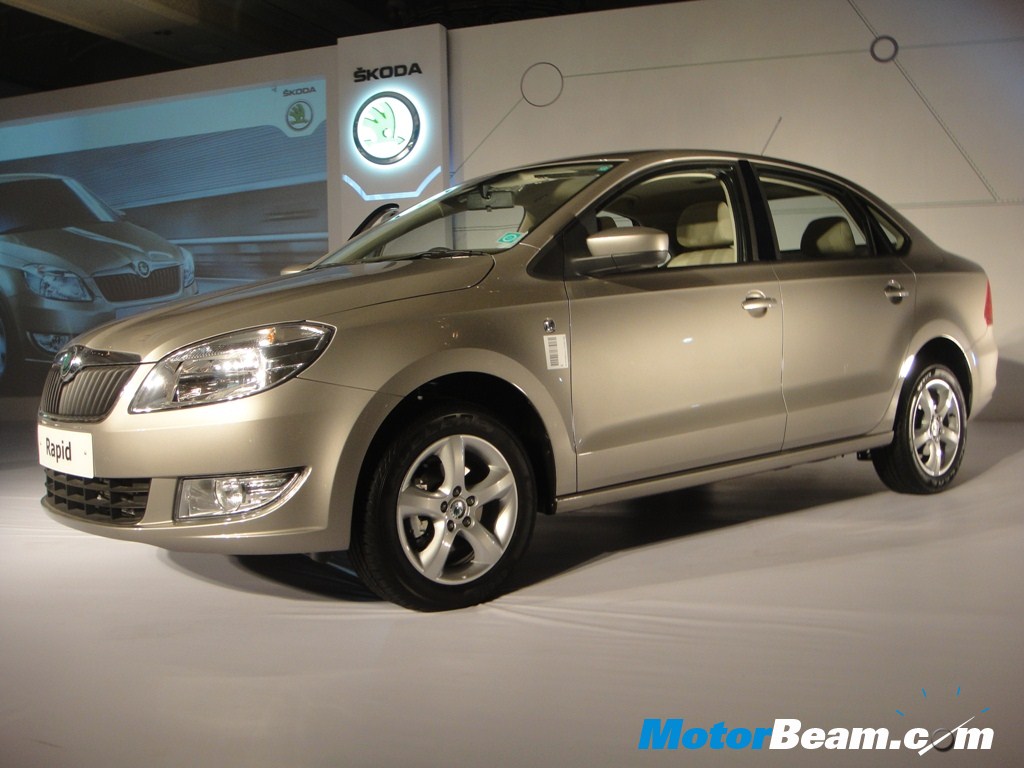 Skoda Rapid Prices (ex-showroom, Delhi)
Rapid Petrol Prices
– Active 1.6 MPI MT – Rs 6.75 lakhs
– Ambition 1.6 MPI MT – Rs 7.09 lakhs
– Elegance 1.6 MPI MT – Rs 7.99 lakhs
– Ambition 1.6 MPI AT – Rs 8.09 lakhs
– Elegance 1.6 MPI AT – Rs 8.99 lakhs
Rapid Diesel Prices
– Active 1.6 TDI – Rs 7.95 lakhs
– Ambition 1.6 TDI – Rs 8.29 lakhs
– Elehance 1.6 TDI – Rs 9.19 lakhs
[singlepic id=7952 w=540 h=375 float=center]
[singlepic id=7927 w=540 h=375 float=center]
[singlepic id=7943 w=540 h=375 float=center]
– Naveen Chaliya
Special Correspondent