Skoda Mass Market EV Being Considered For India
Skoda studying new mass market EV for the Indian market.
Electric vehicles are slowly yet steadily gaining pace in the automotive world. While the growth of EVs are quite rapid in some international markets, it is gaining traction in India.
We have started getting new range of EVs in the country. There is an option of premium electric cars as well. Skoda is now planning to grab a pie of this segment.
The Czech carmaker has a long term plan of introducing an India specific electric car. Skoda India boss Zac Hollis confirms that it'll be a mass market EV and not a niche product.
The launch timeline isn't confirmed yet and it is a good while away. Skoda has teased their upcoming Enyaq electric SUV. It also has Citigo battery electric vehicle in the global markets.
However, both of these international models won't be launched in India. These are niche products and will ultimately be expensive once they are launched in the market.
Skoda plans to heavily localise their India-specific EV. The localisation will include battery production as well. We might see them introduce the Vision IN production version in electric powertrain as well.
The Skoda Kliq, which was trademarked recently is expected to be the production name of this compact SUV. It will be introduced with petrol engine option. We might see an electric powertrain after its debut.
The Czech brand is not considering hybrid vehicles for India. That's because hybrids tend to get more expensive as they have both the ICE and electric technologies combined.
Also, there are no such incentives from the Indian government on hybrid vehicles that you get in the global markets.
Skoda Mass Market EV
– Skoda evaluating new mass market EV
– It will be a heavily localised product including batteries
– Launch timeline not confirmed, still sometime away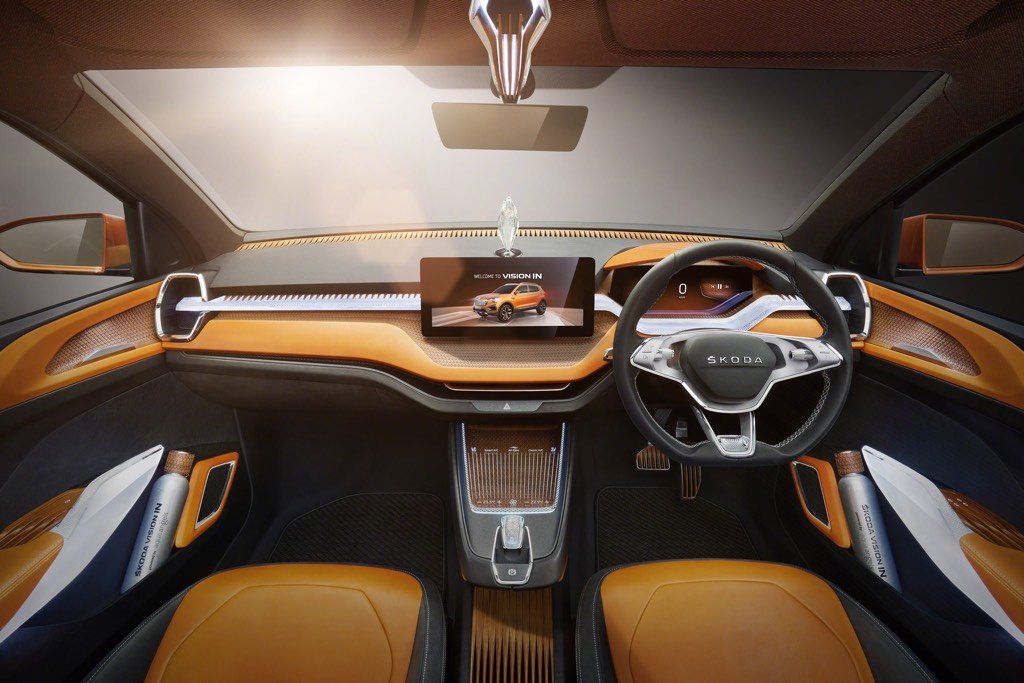 Source – AutocarIndia.com