Skoda Rapid Onyx Test Drive Review – Stylish New Clothes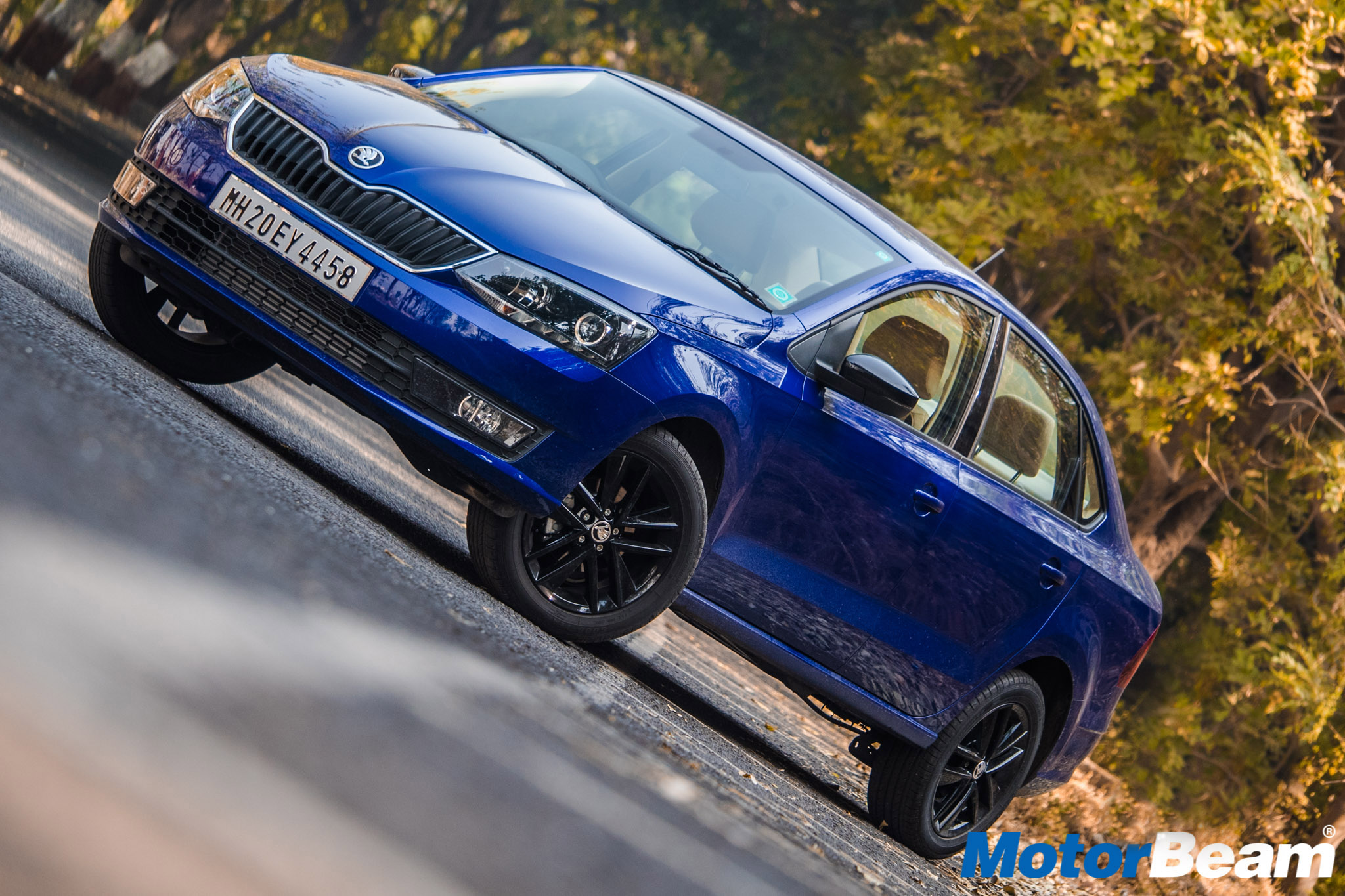 Skoda Rapid Onyx Review
Car Tested: Skoda Rapid Onyx Edition; Road Test No. 1054; Test Location: Mumbai
Price OTR Mumbai: Rs. 11.17 – 15.08 lakhs
The Rapid Onyx is a well built and dynamically rich sedan with spacious interiors and good ride quality
The Skoda Rapid which is a rebadged version of the Volkswagen Vento has been on sale since a really long time now. Minor updates have kept coming throughout the years and the sedan also got a mid-life facelift in 2016. Now, while competition has been moving ahead, Skoda has introduced a special edition version of the Rapid which offers few tweaks (mainly cosmetic) to make the product fresher. How different is the Rapid Onyx from the regular variants? We find out.
Exteriors – The Skoda Rapid Onyx Edition gets a few embellishments to make it look more special. The black theme of the Onyx edition makes it look very sporty. You get a blackened Skoda grille, smoked-headlights, black alloy wheels, black OVRMs and a black outline on the B-pillar. The effect is quite attractive and like all German (Skoda is owned by VW) sedans, nothing on the Rapid Onyx looks overdone or out of place. We particularly like the new Lapiz blue colour option which goes very well with the black-elements.
Despite its age the Skoda Rapid still looks elegant and handsome
The rest of the design is typical Skoda with boxy proportions and few lines. We must admit that despite the design being around for so many years, it does not feel dated. The smart and understated design of the Rapid seems to have aged well.