Skoda Rapid With New Logo Spied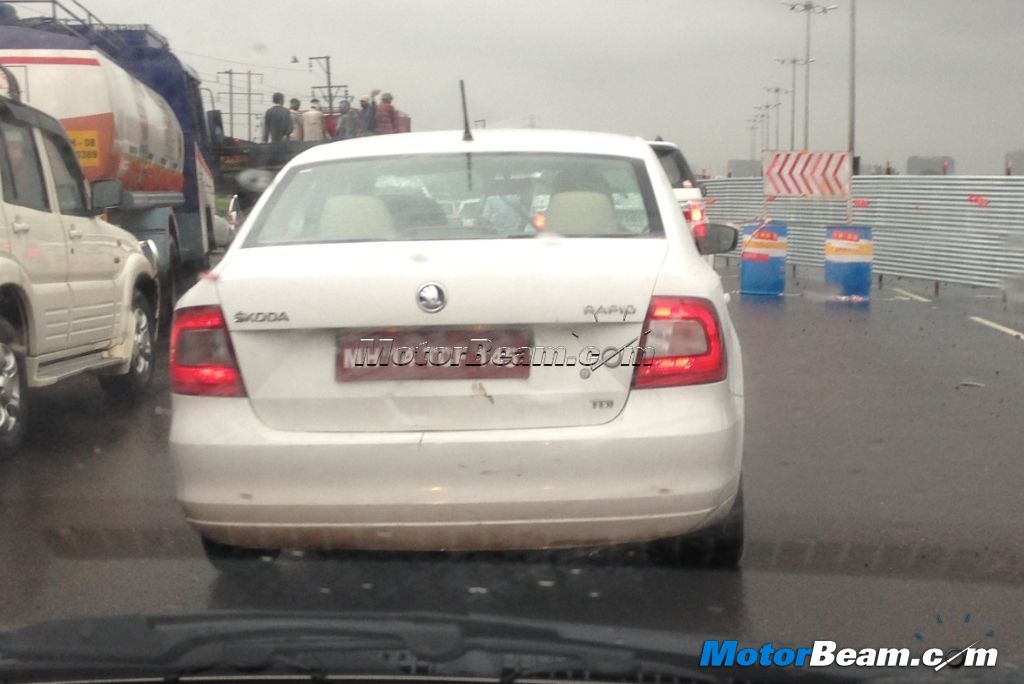 Two years ago, Skoda updated its logo, making it neater and clearer to understand. However the Czech automaker is yet to update any of its vehicles in India with the new logo. The upcoming Skoda Octavia will be the first Skoda vehicle in India to get the new logo. The old logo has 'Skoda Auto' written in it but the new one doesn't. Instead the winged arrow symbol is bigger with the colour now lighter. The difference the new logo makes on the car is very negligible though.
Skoda is expected to give the Rapid a minor facelift in the near future, as the car is approaching its mid-life. The Rapid's cousin, the Volkswagen Vento was given a minor update recently in the form of smoked headlights, new alloy wheels and added features. We can expect Skoda to give similar updates to the Rapid as well. The next generation Skoda Rapid and Volkswagen Vento are due in 2015. They will be underpinned with the new MQB platform.
Sales of the Rapid have dropped in the past few months with Skoda selling 1121 units last month. The company sold around 1585 units of the Rapid in the month of April and May each. The Vento on the other hand continues to outsell the Rapid, even though it is priced slighter higher. The Rapid competes with the Hyundai Verna, Honda City and Nissan Sunny in the Indian market. Skoda has of late been trying very aggressive and unique marketing campaigns for the Rapid. The company has discontinued the Fabia due to poor sales.