2014 Bugatti SuperVeyron To Produce Over 1500 BHP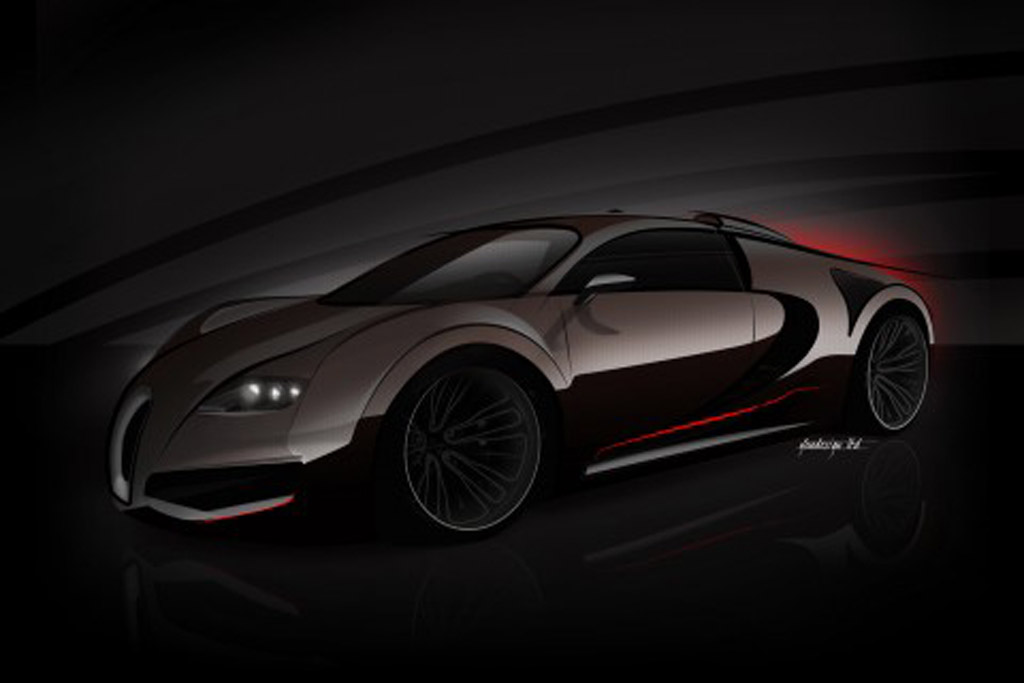 16.4 and a top speed of 431 km/hr are codes or the sign language between autobugs that is not a breeze to understand for others. Yes, we are talking about the world's fastest supercar in production, the Bugatti Veyron Super Sport. The Veyron 16.4 Super Sport is the fastest road legal car in production with a speed record of 431.072 km/hr, however the electronic limiter limits it to 417 km/hr. The title has been held by Bugatti for several years now and to disengage the boredom, a new SuperVeyron is planned for the next year.
The news first time bloomed in 2011, when Bugatti's R&D chief committed a new SuperVeyron and claimed it to be a far-ahead creation against its near rivals. Now, a report has emerged that the new behemoth SuperVeyron is due for early 2014.
"We are looking at several options. The reality is that we are not under time pressure because we are confident of selling out the full Veyron production run regardless. Only after that can we see if there is time and appetite for such a programme. It would be expensive and time-consuming, so we must be sure it is worth it," a company source said.
The major advancement that can be seen on the current evolutionary Bugatti Veyron is the more extensive use of carbon fiber on the chassis that will increase the rigidity and lower down the kerb weight by 200 kgs. The current Veyron weigh 1888 kgs and the drop of 200 kgs will bring distinctive changes in the power-to-weight ratio, acceleration and finally the top speed of the vehicle. To boost the power figures, it was speculated before that the SuperVeyron might feature an indestructible 9.6-litre, quad-turbo engine that becomes more likely as the power figures are reported to be over 1500 BHP. On the other side, equilibrium between the current 8.0-litre mill and a KERS (Kinetic Energy Recovery System) can not be denied either.
Accumulation of all the aforementioned changes makes sense to guess the top speed of the SuperVeyron to be over 450 km/hr. Apparently, the new Veyron will make its debut in early 2014 with a whopping price tag of over 5 million pounds which is equal to approximately Rs. 45 crores as per the current exchange rate! The company official said that the SuperVeyron will be a "a fantasy in terms of its performance".
Source – Autocar.co.uk