Skoda Reveals European Rapid Design Sketches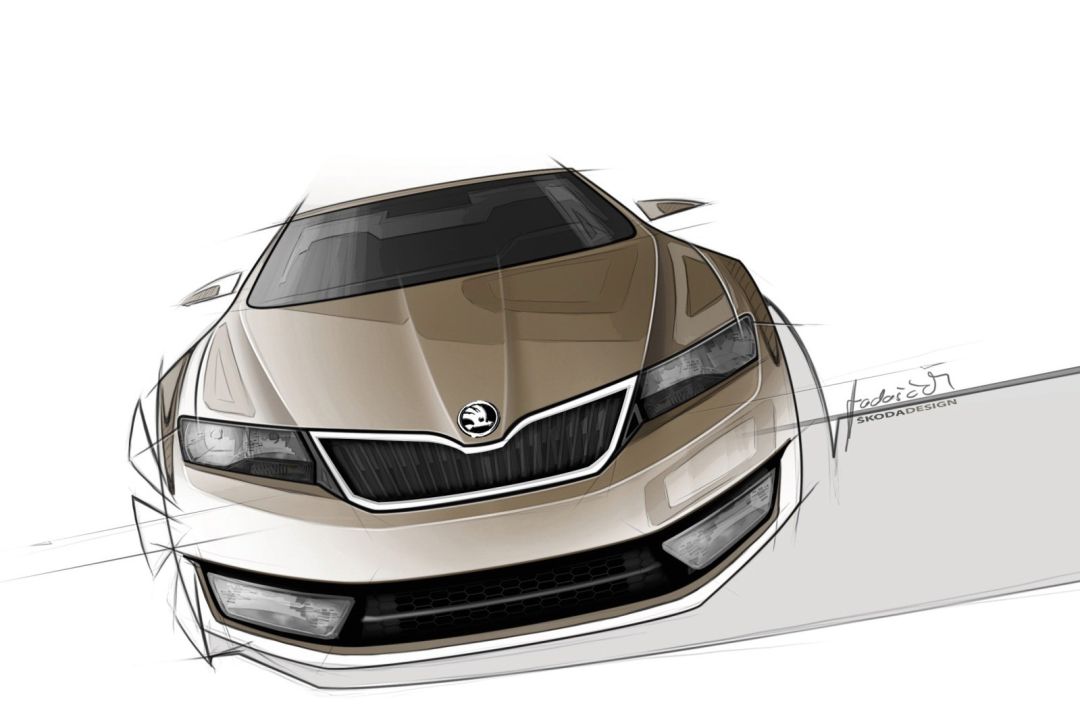 Czech car maker Skoda has been hiding its Rapid sedan prototypes which were earlier spied and the pictures of the same were out on the web. Perhaps, this is the automaker's entry into the compact sedan segment. The European Rapid was first seen as the Mission L Concept at the Frankfurt Motor show last year. The production version will make its first public appearance at the Paris Motor show this September and by the end of the year, it would go on sale. Remember the Rapid in question has nothing in common with the Rapid sold in the Indian market. The European Rapid is significantly bigger, while the Indian Rapid is a re-badged Volkswagen Vento with minor changes.
Well, even though a lot of its features have been identified by various groups earlier, the news is no less than exciting, as Skoda released the official design sketches and cropped images of the final production model. This news came as a delight to many enthusiasts and those who are curious to know more about the European Rapid. The car has a simple and very Volkswagen Jetta-like design. It rides on a 2600 mm wheelbase and measures just under 4.5 meters in length. The layout of the dashboard is same as the one seen in the Mission L Concept. When the model goes on sale, it will be offered with the usual mix of small displacement petrol and diesel engines.
On analysis of the length of the vehicle, one can say that the European Rapid fits right between the Indian Rapid and Laura. The next-generation Octavia (which will replace the current Laura in India) is set to go on sale by the end of the next year. The third generation Octavia has taken almost 10 years to come and will be significantly bigger than the current generation Octavia. Thus the European Rapid will fill in the shoes of the old Octavia, while the new Octavia will lessen the gap it has with the Superb. What we don't understand is why Skoda did not think of a new name for the European Rapid as it creates confusion with the Indian model. Probably calling it Laura would have helped.