Skoda Releases Sketches Of Its Vision 7S Concept 7-seater Electric SUV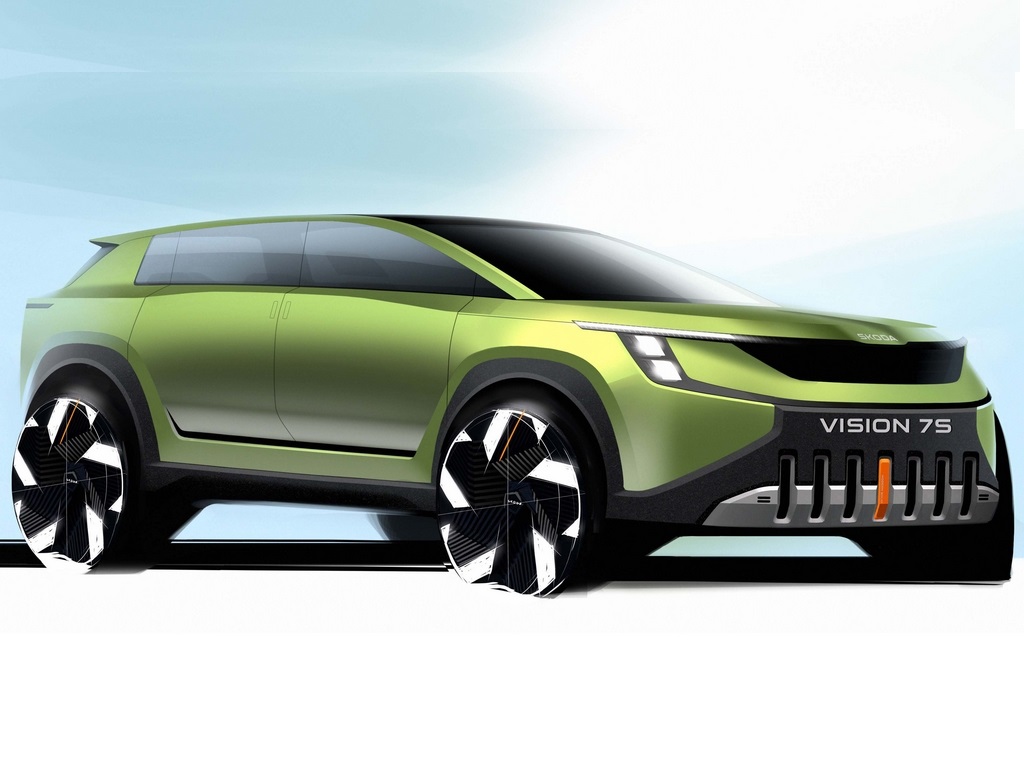 Skoda Vision 7S will make its global debut on 30th August, it's expected to sit above the Enyaq iV range
Skoda Auto has released the exterior sketches of its upcoming 7-seater electric SUV, Vision 7S. The SUV will make its global debut on 30th August. The drawings provide a preview of the car's body. It features a striking front end with T-shaped headlights.
The significantly wider and flatter Skoda grille is dark and closed. The front headlights, which have been repositioned far out to the edge of the vehicle, are arranged in 2 rows 1 above the other.
The sharply defined DRL strip above them extends laterally into the pronounced wings, extending the light cluster to form a 'T'. The sharply contoured bonnet cites the Skoda line.
The completely redesigned bumper features 7 vertically arranged air inlets with the central 1 sporting an insert in eye-catching orange. The lower apron area is fitted with an aluminium underride guard.
Large, aerodynamically optimised wheels emphasise the Vision 7S's visual appearance. The side view is defined by clear surfaces and a gently sloping roof line to the rear. The new design language reflects familiar brand values of Skoda.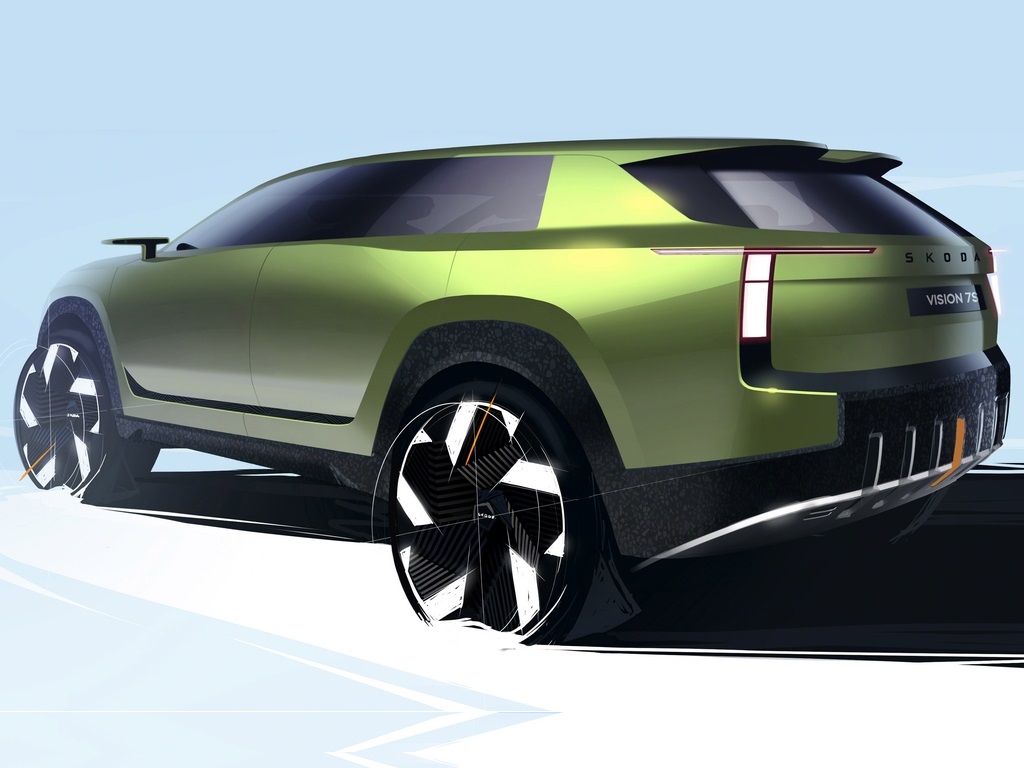 The Czech maker said the Vision 7S offers robustness, functionality, authenticity, and stands out with its spacious interior, durable and sustainable materials, and aerodynamic and efficient body.
The SUV will sit on Volkswagen Group's Modular Electric Drive Matrix (MEB) platform. As of now, the electric platform is used by the Group's brands – Volkswagen, Audi, Seat, and Cupra. Some companies outside the Volkswagen Group are also using the platform.