Solar Car Unveiled By Manipal University & Tata Power Solar
Manipal University and Tata Power Solar has revealed their prototype called the SERVe (Solar Electric Road Vehicle) which has been developed for commercial viability.
The future of mobility will not rely on fossil fuel powered vehicles. Instead, electric and other alternative sources of energies are going to power most of the different kinds of vehicles all over the world in a few decades. Taking a big step towards such a future, a team from the Manipal Institute of Technology and Tata Power Solar has unveiled SERVe (Solar Electric Road Vehicle), which is the university's first ever solar car prototype that is ready to explore commercial viability.
The prototype car which runs solely on solar energy is designed by a team of 27 enthusiastic students. Weighing in at just 590 kgs, the solar prototype is capable of reaching a top speed of 60 km/hr and can comfortably cruise at 30 km/hr. Basically designed by students of the SolarMobil team for commercial usage, the car has custom-fit panels that are designed by Tata Power Solar. All the vehicle's solar panels are made to fit the car's curved surface, thereby enhancing the aerodynamics and performance of the vehicle. The panels weigh just 35 kgs and can provide upto 960 watts power and weighs less than half that of conventional solar panels. The vehicle also features Direct Solar Drive, which is powered by solar panels to maintain the cruising speed and this is also supplemented by extra power from its high-end energy storage system.
Manipal University is very happy to have launched such a vehicle and feels that working with companies like Tata Power Solar will only help its students gain technical knowledge and knowledge transfer practically. The team of university students is looking forward to many such future projects for nurturing student-level innovation among the student community. While talking about Tata Power, the company believes that fostering innovation is the key to the proliferation for the future of the solar industry.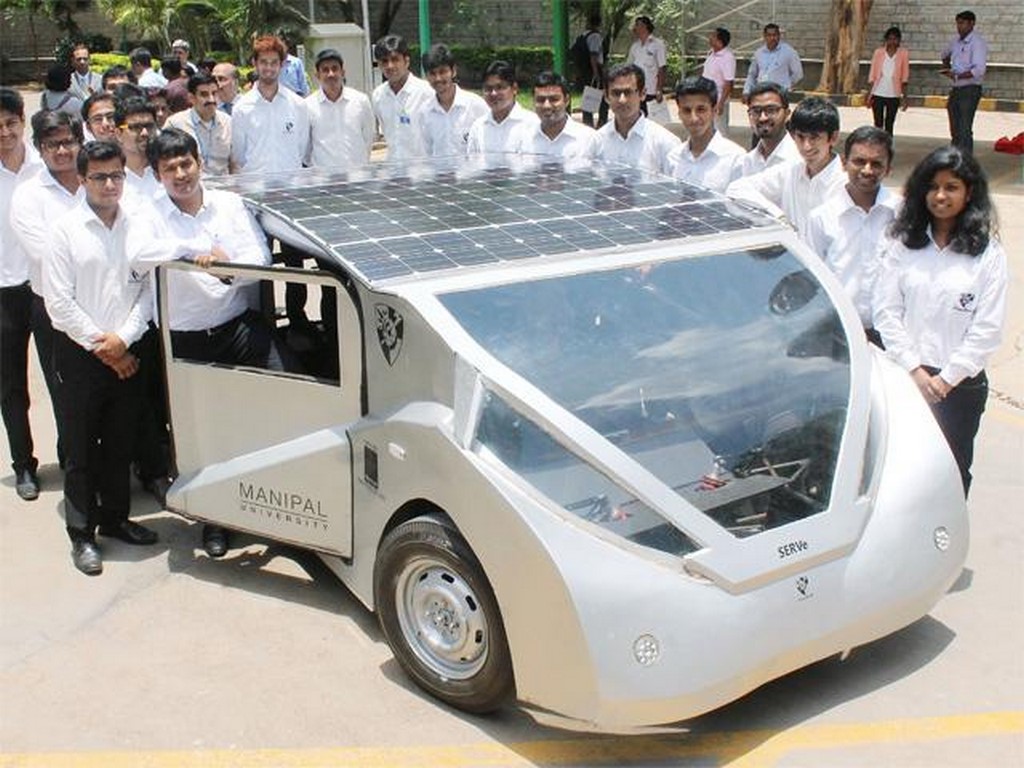 Source – TheEconomicTimes.com