Ssangyong Korando Receives A Midlife Facelift In The UK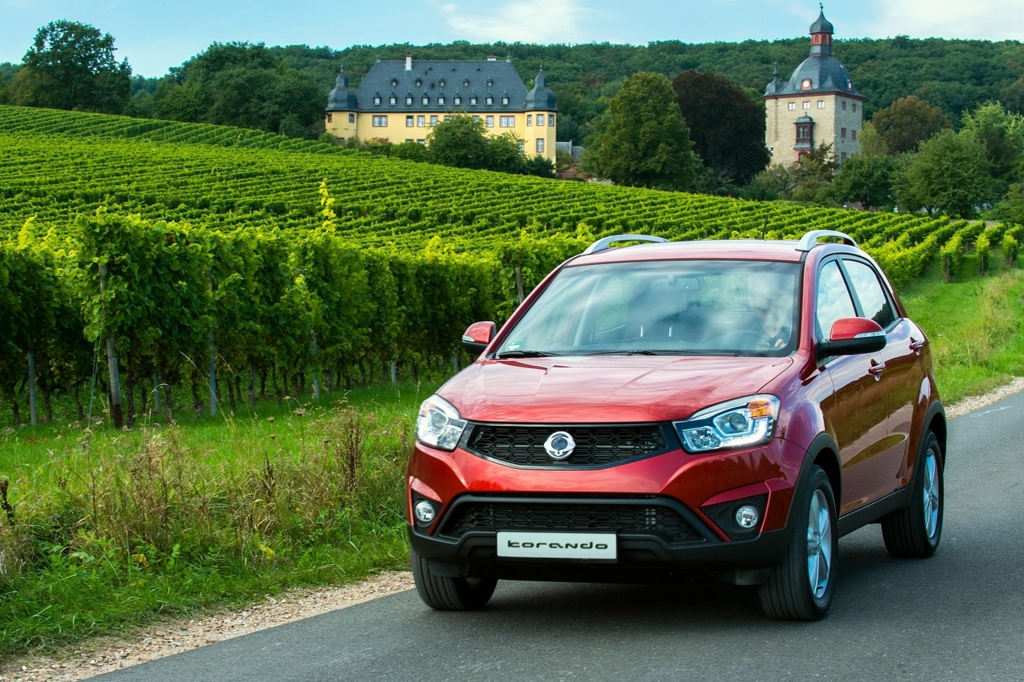 Ssangyong Motors has a history of offering premium SUVs in various global markets. Ssangyong cars are being sold through Mahindra dealerships as the Korean brand is owned by the Indian automaker. Presently Ssangyong offers the Rexton, Korando, Kyron, Rodius, Chairman W, Actyon and Actyon Sports vehicles in its portfolio. The Ssangyong Korando was re-launched globally in 2010 after it was shelved in 2008. The Korando was a slow selling crossover though it had a decent diesel powertrain and several class leading features which was the major attraction to this vehicle. Ssangyong has recently given a midlife facelift to its premium offering Korando in the UK which is one of the important markets for the Korean automaker.
The refreshed Ssangyong Korando is expected to give stiff competition its rivals. The revised and refreshed version of the crossover is now available with a starting price of £14,995 (Rs. 15.16 lakhs) for the base variant. As it is a midlife facelift, the changes are simply cosmetic and there are no mechanical changes at all. The Korando is powered by a 2.0-litre diesel unit which delivers a maximum power of 146 HP, coupled to a 6-speed manual gearbox. To attract enthusiasts, the same diesel unit is tuned to deliver a maximum power of 172 HP which is mated to a 6-speed automatic gearbox. Both the engines deliver a maximum torque value of 360 Nm which enhances and gives a comfortable driving experience.
The Korean brand hopes that the major share of sales will come from the all wheel drive variant of the car. The front end of the vehicle is re-designed successfully and it now features LED daytime running lights on higher trim models. A new set of 16 or 17-inch alloy wheels are available as an option. The car is now available with new body colours namely sunrise red, cosmic blue, carbonic grey, space black, grand white and silent silver. The interiors receive minor changes from the previous version and the dash layout has been re-designed which features soft touch plastics, matte wood grain inserts, extra cup holders, mobile phone tray and a flip down sun-glass holder.