Ssangyong Showcases LIV-1 Concept At Auto Expo [Live]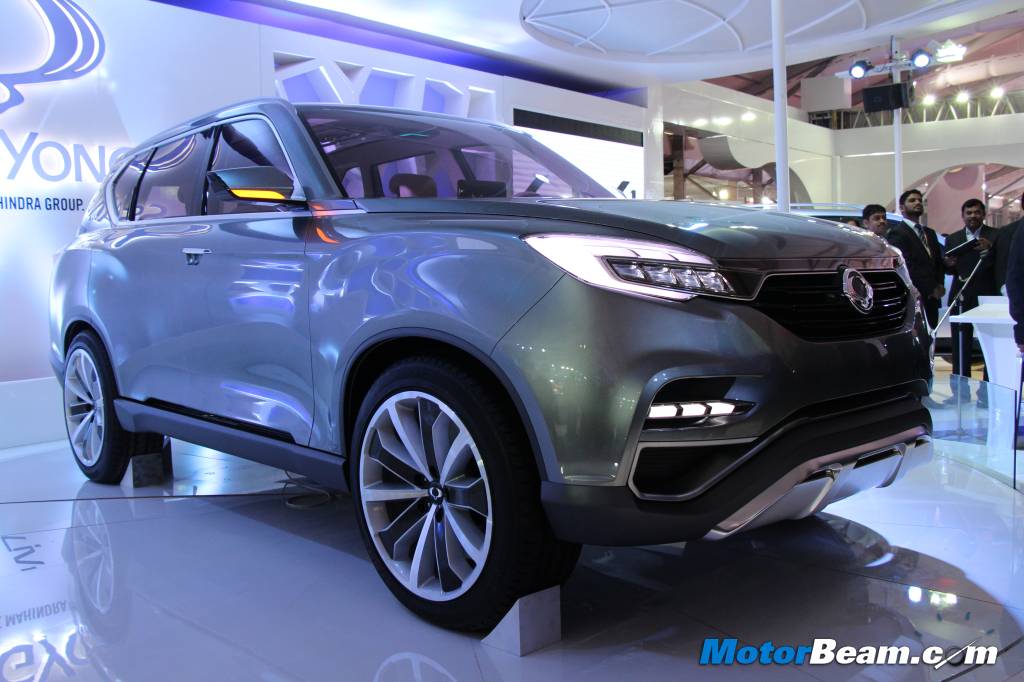 In addition to the Rexton and the Rodius, Ssangyong also showcased the Limit Interface Vehicle concept (LIV-1) at the 2014 Auto Expo. The large four-door SUV gives us a glimpse of an all new SUV, which will slot in between the Rodius and Rexton in the future. The LIV-1 concept demonstrates the development of Ssangyong by adopting the 3S-Cube philosophy on its future products.
The exterior styling on the LIV-1 concept is intended to be masculine and robust. The front facia receives an upright stance with a wide grille that integrates well into the headlamps and intake holes with silver accents. The headlamps are more angular leaping back, while the fog lamps see a symmetrical pattern. The side profile of the concept SUV is dominant with the pronounced fenders accentuating the masculine appeal of the SUV. A special feature on the concept is the automated sidestep designed for safety and convenience of the passengers. The interiors featured on the concept had a future written all over it.
The 3S-Cube philosophy is the basis for the driver-vehicle communication interface. The 3S combines the elements of Smart Link, Safe Way and Special Sense for the vehicle to be remote-controlled using a smart device to provide entertainment on the inside as well as the outside of the vehicle. Smart Link is a roof-and-glass system created from nano-technology to remove frost quickly, while Safe Way aids in preventing from collisions in blind spots and at intersections.
The user-vehicle interaction takes place with the help of five touchscreen displays including the 10-inch monitor in the centre console as well as the 7-inch monitor in the headrest. The LIV-1 gives a heads up into the future technology that will be featured on Ssangyong cars of the future.