SsangYong SIV-2 Concept Unveiled, To Sit Above Tivoli
SsangYong has showcased the SIV-2 concept SUV at the Geneva Motor Show and this SUV is going to be positioned above the Tivoli.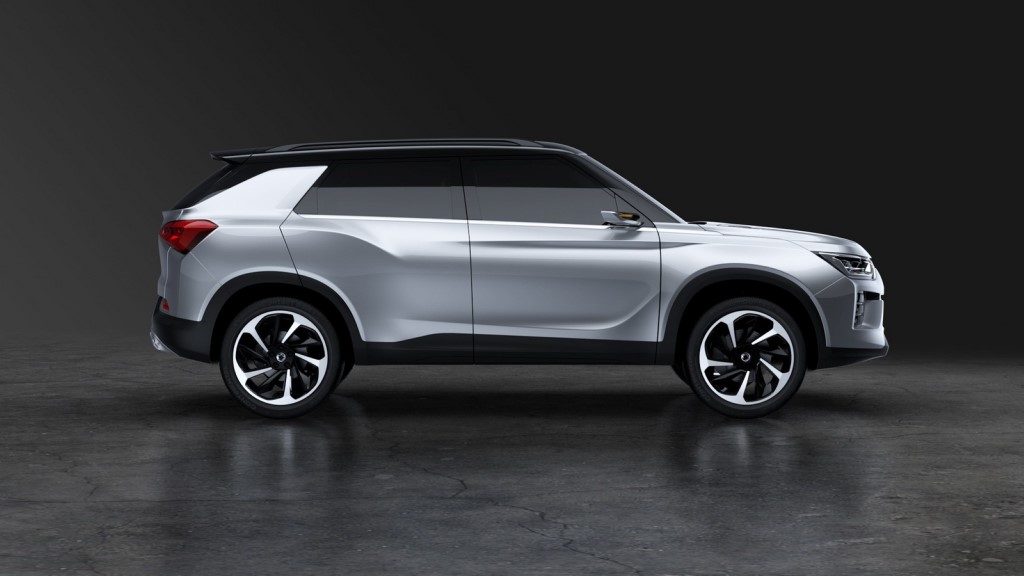 SsangYong has just unleashed the SIV-2 concept SUV at the ongoing 2016 Geneva Motor Show. The automaker had displayed the SIV-1 at the same event in 2014 and now the SIV-2 is actually an evolution of the earlier model. The vehicle has very sharp lines on its body and the design language is called Dynamic Motion.
As you can see, the front of the SsangYong SIV-2 Concept does bear a lot of resemblance to the smaller Tivoli too. The bumper gets unique detailing while the fog lamps also have a distinct positioning. The headlights on the concept model look extremely striking too. The side profile is clutter-free and only the C-pillar comes in body colour. The alloys have a sporty design to them.
The interiors feature a very pleasant design and the overall layout looks very neat too. Materials like aluminium, wood and Alcantara have been used. Speakers have been mounted within the bucket seats for improved acoustics. The SIV-2 also makes use of cutting-edge IT devices to make the tech experience even better.
The SsangYong SIV-2 concept is 4440 mm long, 1855 mm wide and 1640 mm tall and has a 2675 mm long wheelbase. The vehicle can be developed further with a choice of different types of powertrains like HEV, EV and PHEV. The current model is powered by a 1.5-litre direct injected turbocharged petrol engine along with a 10 kW electric motor that is powered by a 500 Wh lithium-ion battery.
SsangYong SIV-2 Concept
– Based on the SIV-1 that was unveiled two years back
– Gets premium materials like Alcantara, wood and aluminium
– Powered by 1.5-litre turbocharged petrol engine