Street 500 Produces 33.5 HP, Street 750 Outputs 47 HP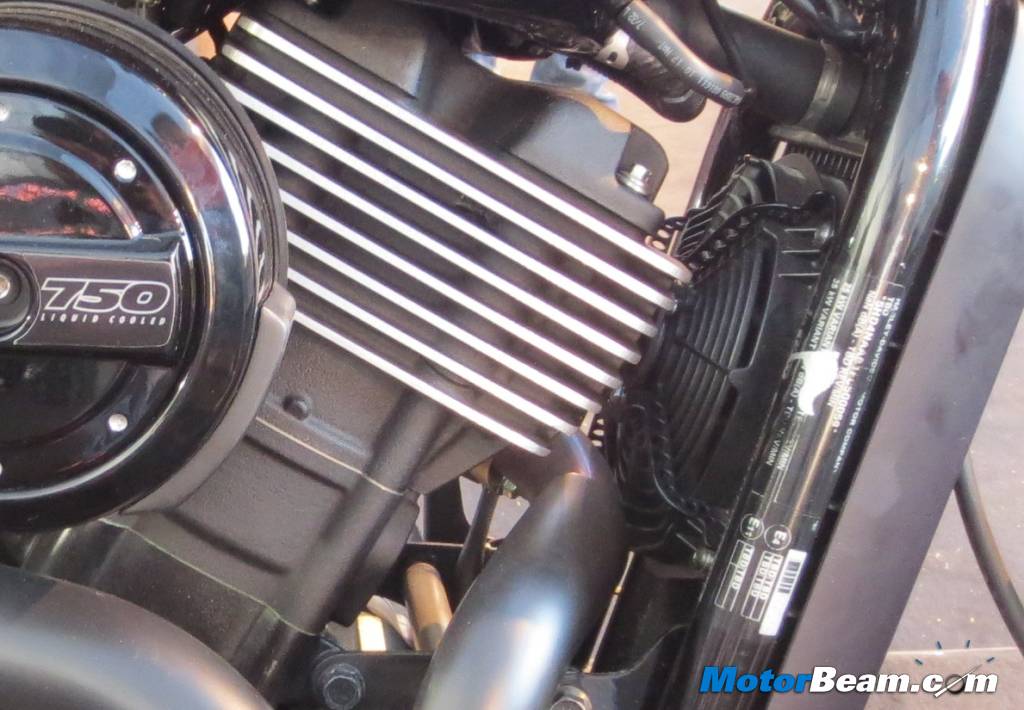 Harley-Davidson has a huge cult following the world over. The company always promotes the experience of owning and riding a Harley rather than talking about the specifications of its bikes. You will never find Harley-Davidson quoting horse power figures although the company does reveal torque figures. In less than two weeks from now, Harley-Davidson will launch the Street 750 motorcycle in India, which has high hopes riding on it. The Street bikes use an all new platform along with all new engines, employing liquid-cooling.
Both the Street 500 and Street 750 engines are dubbed as Revolution X motors but there is no revolution when it comes to power output. A sticker on the Street 750 which was showcased at the India Bike Week 2014 seems to have revealed the horse power of the Street bikes. The sticker states 25 kW and 35 kW which we assume to be the output from the 500cc and 750cc engines respectively. Converting those numbers into what we understand better, the Street 500 outputs 33.52 BHP of power while the Street 750 belts out 47 HP of power.
For the record, the SuperLow and Iron 883 produce 52 HP of power from their 883cc engines. They output 70 Nm of torque (73 Nm in the US) while we expect the Street 500 and Street 750 to churn out 50 Nm and 65 Nm respectively. Performance isn't going to be mind-blowing by any stretch of imagination although the power will be delivered in a way to make the riding experience quite swift. Mind you, all the engines spoken about here are V-twins and the power output from the Street bikes seem too less for a modern powertrain.